NY Gov. Hochul signs act to seal criminal records; millions get second chance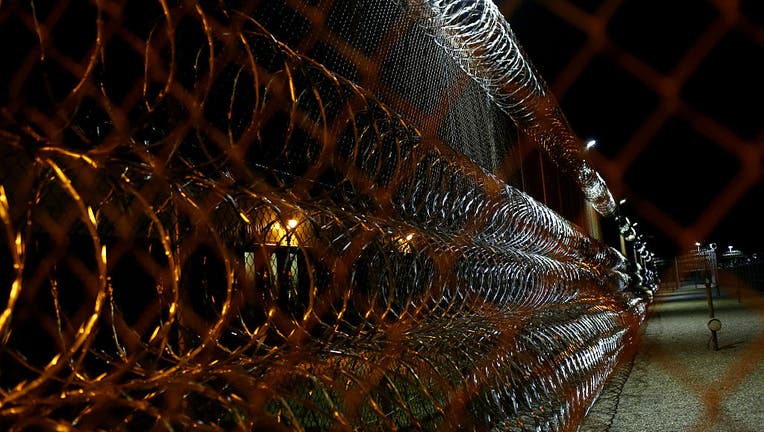 article
NEW YORK - New York Governor Kathy Hochul signed the Clean Slate Act on Friday, which will seal the criminal records for millions of formerly incarcerated New Yorkers.
The "clean slate" legislation will seal most criminal records three years after they are released for a misdemeanor and eight years for felony convictions. 
Sex crimes and most Class A felonies, such as kidnapping or terrorism, will not be eligible.
The new law will go into effect in one year.
Law enforcement, prosecutors, the Education Department, the courts and others will still have access to these records under this law.
The law does not apply to those who have a pending felony charge in another state.
"I negotiated a compromise that protects public safety and boosts economic opportunity, and the final Clean Slate Law will help New Yorkers access jobs and housing while allowing police, prosecutors and school officials to protect their communities. And as our state faces a worker shortage, with more than 450,000 job openings right now, this new law will help businesses find more workers who will help them grow, expand and thrive," Hochul said.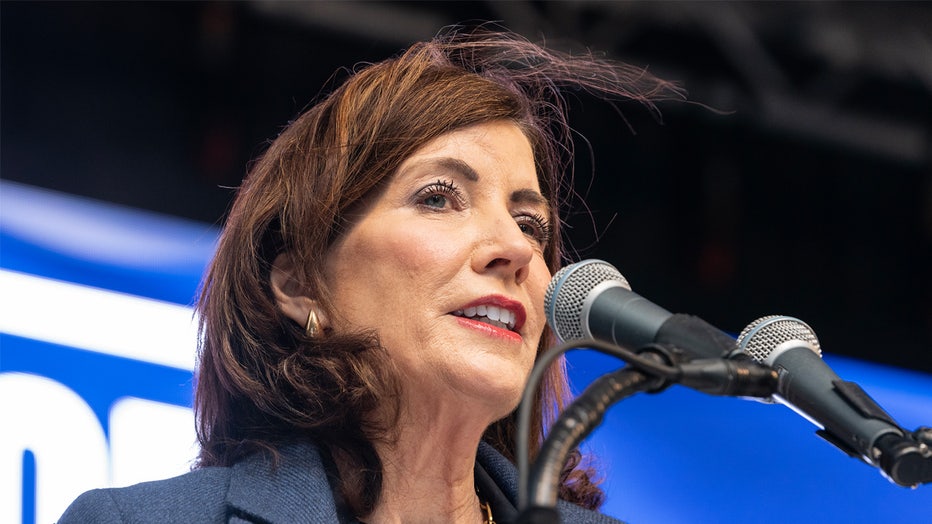 (Photo by Lev Radin/Pacific Press/LightRocket via Getty Images)
The bill was passed by state lawmakers last June on a party-line vote. 
State Assemblymember Catalina Cruz said the new law is about giving those with convictions a second chance.
The years-long endeavor to get the legislation passed is seen as a major victory in criminal justice reform, but many argue that the bill could have many unintended consequences.
RELATED: Sources: NY's 'Clean Slate Act' deal reached, bill may pass this week
Who supports the Clean Slate Act?
Advocates for the legislation say it is necessary for millions of New Yorkers with criminal records who, even after finishing their sentences, face many challenges when it comes to securing a job, securing a home and getting an education. 
Companies like Microsoft and JPMorgan Chase say an increase in the labor pool would make the state's economy more competitive amid a national labor shortage.
Melinda Agnew, a Syracuse resident who was sentenced to three years of probation for an assault charge over 20 years ago, still deals with the ramifications. 
Over the years, she said she was shunned from affordable housing, rejected from several other housing programs, and denied job promotions because of her record.
About 2.2 million people in New York have criminal convictions, according to a study by the Data Collaborative for Justice, a research center at John Jay College. The study was based on New Yorkers who had convictions from 1980 to 2021.
In New York City, nearly 400,000, or 80% of people with criminal conviction records are Black or Latinx, according to another study conducted by the research center.
Who can access criminal records?
Employers can ask about conviction records at any point in the hiring process under New York state law, however they must consider factors such as whether the conviction has any bearing on the person's ability to do the job. Advocates for the legislation say despite this, those with criminal records face substantial roadblocks to stable employment.
Some Republican lawmakers oppose the bill, advocating instead for an existing sealing statute for criminal convictions through which people can apply to get their records sealed depending on the type of conviction and whether they are a repeat offender.
"Make no mistake, we're already a state of deserving, reasonable second chances. Judges have existing discretion to seal records," said Republican state Senator Jake Ashby in a statement. "During a time of rising antisemitism and bigoted violence, employers will be totally in the dark about many hate crimes and terrorism offenses."
But those who back the state's "clean slate" bill say the application process for the sealing statute is lengthy, cumbersome, and oftentimes expensive.
Less than 1% of New Yorkers eligible for sealing criminal records through that statute have successfully done so, according to a study conducted by Santa Clara University.
In the meantime, the state Department of Corrections and Community Supervision, along with the state Division of Criminal Justice Services, will work on gathering data in order to seal eligible convictions.
Gun licensing agencies, law enforcement employers, and employers who work with vulnerable populations like children and older adults will alsobe able to access the criminal records.
The Associated Press contributed to this report.