Hip-hop on Rikers Island, Louis Molina parts ways with Department of Correction
BRONX - FOX 5 NY's Lisa Evers went inside Rikers Island for an exclusive interview with Louis Molina on how the department is using hip-hop to try to help detainees turn their lives around.
If you looked at the stage area of the chapel, it looked like any community event marking hip-hop's 50th anniversary. 
We were the only camera crew allowed inside the razor-wired walls. 
RELATED: Alarming surge in assaults on NYPD officers sparks outrage, public safety concerns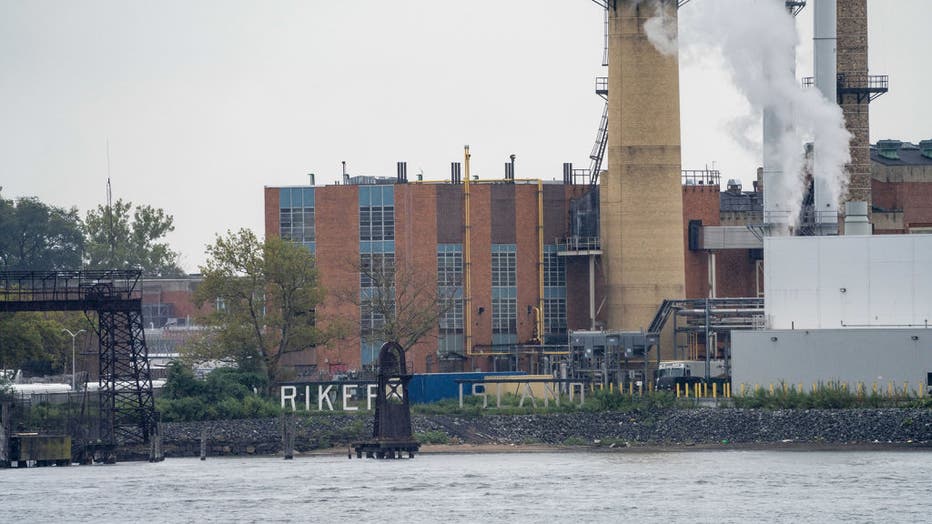 Rikers Island is pictured from the Bronx. (Theodore Parisienne/New York Daily News/Tribune News Service via Getty Images)
For a moment, it was possible to forget we were in the RNDC, the most dangerous housing unit in one of the most notorious jails in the United States, Rikers Island. 
The correction officers lining the walls and the detainees dressed in tan uniforms reminded us we were among the most violent accused offenders and gang members in the city. 
DOC Assistant Commissioner Sekou Ma'at put this experiment in peace through music all in perspective.
RELATED: 'Every New Yorker should be petrified': Uniformed NYPD officer attacked on subway
He told the group, "All eyes are on RNDC. This is a very unique opportunity we have here. Folks are wanting us to ensure that this is safe that we do the right thing."
The special event came less than two weeks after it was announced Commissioner Louis Molina would be leaving to assume the role of Assistant Deputy Mayor for Public Safety. 
In recent months, federal monitor Steve J. Martin has stepped up his criticism of Molina and his department for the ongoing violence on Rikers Island.  
New York City Department of Corrections Commissioner Louis Molina, Thursday, Dec. 16, 2021, at Brooklyn Borough Hall in Brooklyn, New York. (Barry Williams/New York Daily News/Tribune News Service via Getty Images)
He has even questioned whether the city is telling the truth about the crime reduction numbers. 
Plus, a judge has opened the door to the possibility of a full federal takeover. Molina admitted there's more work to be done, but says they have made progress, especially, he says, given the collapsing, chaotic, underfunded jail system he  inherited.
Louis Molina says, "We had an over 20% decline in slashings and stabbings, and calendar year, those declines are still occurring over 20%. In 2022, we had a 14% decrease and use of force incidence, and we're continuing that decreasing trend."

Molina pushed to bring an inmate recording into the jail as one of its occupational training programs. He supported this hip-hop Jubilee event for detainees and believes it's much more than entertainment.
I asked him why these programs that he's been fighting for since he became commissioner are so important to him. Molina replied, "They're  important. Hip-hop is another way of doing music therapy to reach young adults, especially those  that are justice involved. "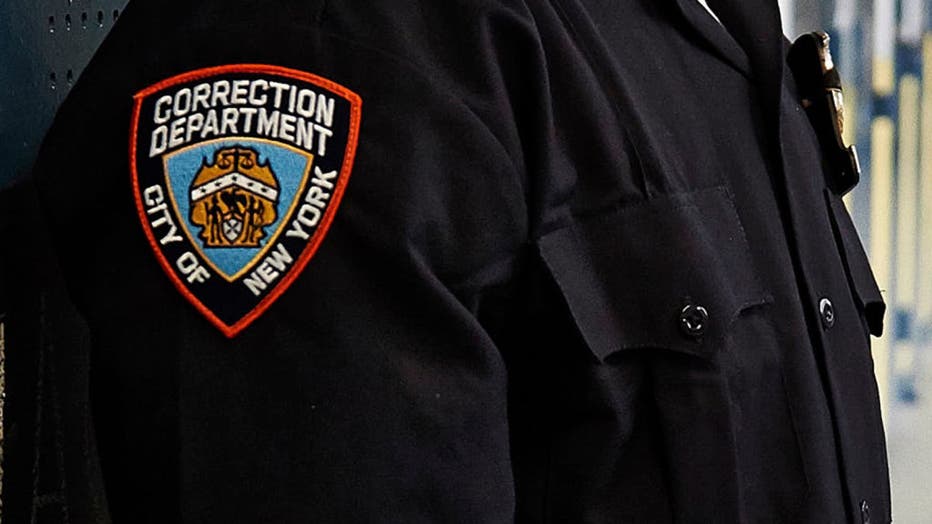 New York City Department of Correction officer at Rikers Island. (James Keivom/New York Daily News/Tribune News Service via Getty Images)
Some very well known incarcerated hip-hop artists from the drill music movement put aside differences and wrote a song they all performed together in peace – at least for the moment. In accordance with the Department of Correction  regulations, we are not showing the faces of any detainee performers, or those in the audience. It was clear, though, that they made their mark.
VIP guest and LOX superstar Styles P told them they should get out and once they do, to never come back. 
He said, "When you get free, stay free.  This isn't worth it. It's fun outside. You should be doing that (performing)  outside, reaping the benefits, having fun, doing great work."
For more on the Rikers Island exclusive, tune in to FOX 5 NY Friday night after the 10 o'clock news.