Stolen SUV crash in Hell's Kitchen pins moped delivery driver under car
HELL'S KITCHEN - It's a sight New Yorkers don't see every day: a delivery worker, pinned underneath a car. Miraculously, the man will live to tell the story.
The NYPD received a call Monday just after 10:00 p.m. reporting a stolen Range Rover.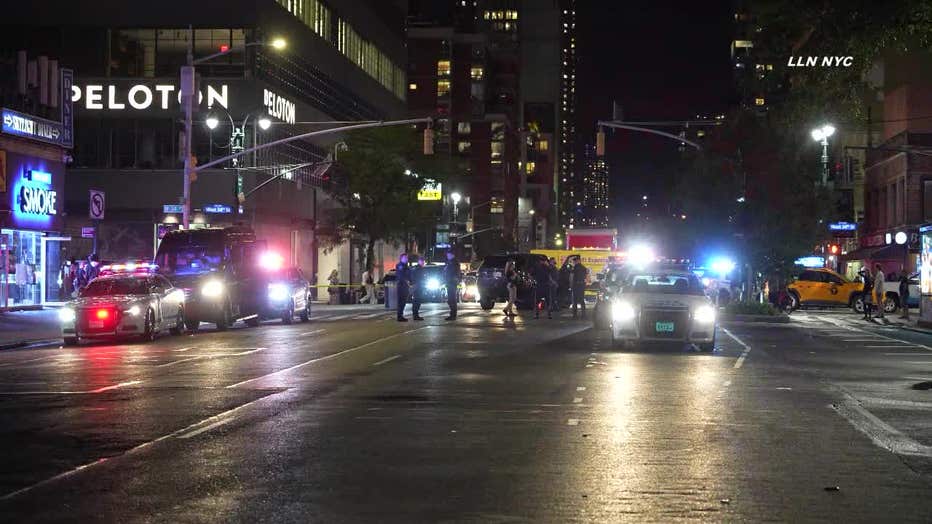 Police said a man and woman stole it from a parking garage on 39th St., between 6th and 7th avenues, and then drove off. The man was driving, and the woman was in the passenger seat, investigators said.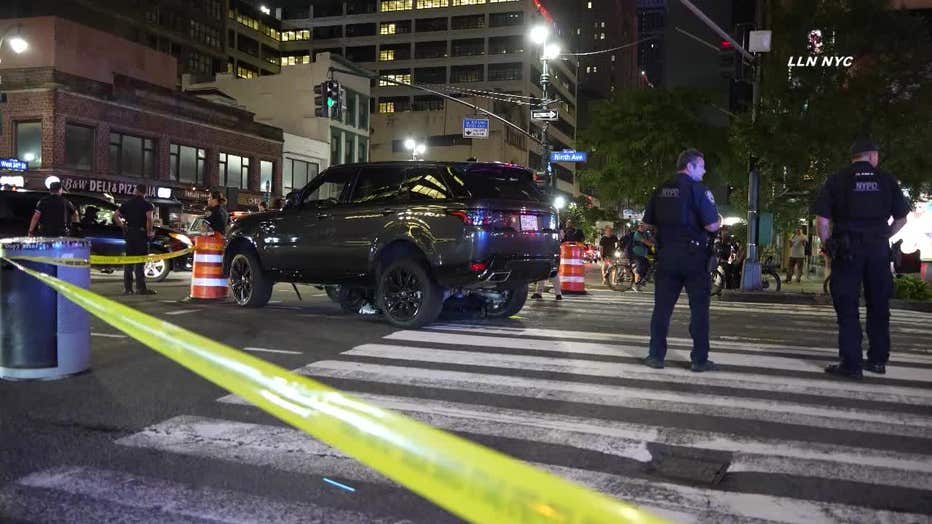 Police caught up with the two suspects just a few blocks away at the intersection of 36th St. and 9th Ave., where they allegedly crashed the SUV into an unoccupied police car, and then struck a 34-year-old man on a moped.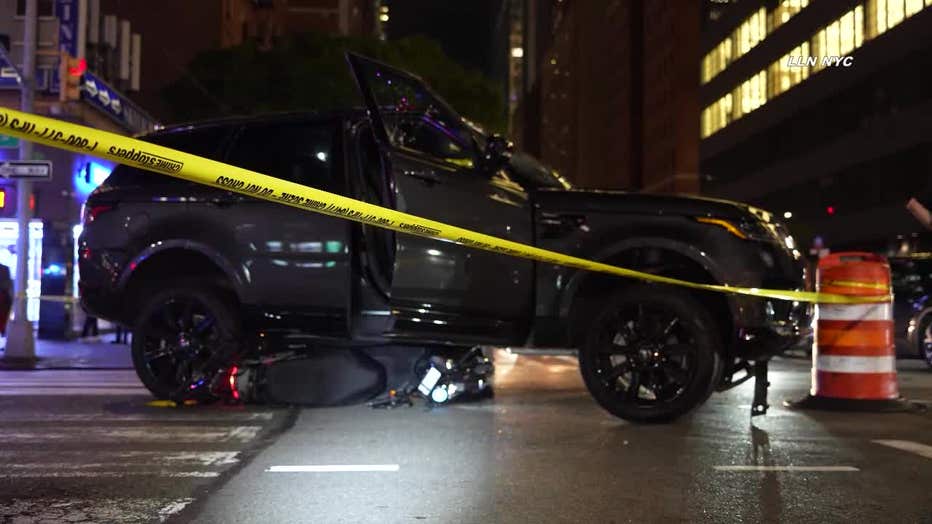 The man was rushed to Bellevue Hospital in stable condition with a lower leg injury.
Witnesses described the car to be traveling at a high rate of speed.
The suspects tried to run off, but police took the man into custody and are expected to formally charge him. The woman got away.