Hello, neighbor! The secret ingredient to NYC well-being revealed
NEW YORK CITY - The pace and grind of New York City can make a simple hello not so common, but newly released findings from a poll conducted as part of the Gallup National Health and Well-Being Index indicate saying "hi" to multiple people in your neighborhood regularly can impact your overall well-being in a good way. 
"I think it's probably right," said New Yorker Zoe Sheridan. 
Researchers say the well-being index score for the nation is calculated on a scale of zero to 100. 
It encompasses five essential elements including career well-being, social well-being, financial well-being, physical well-being, and community well-being.
"Six is the magic number," says Dan Witters, the research director of the Gallup National Health and Well-Being Index.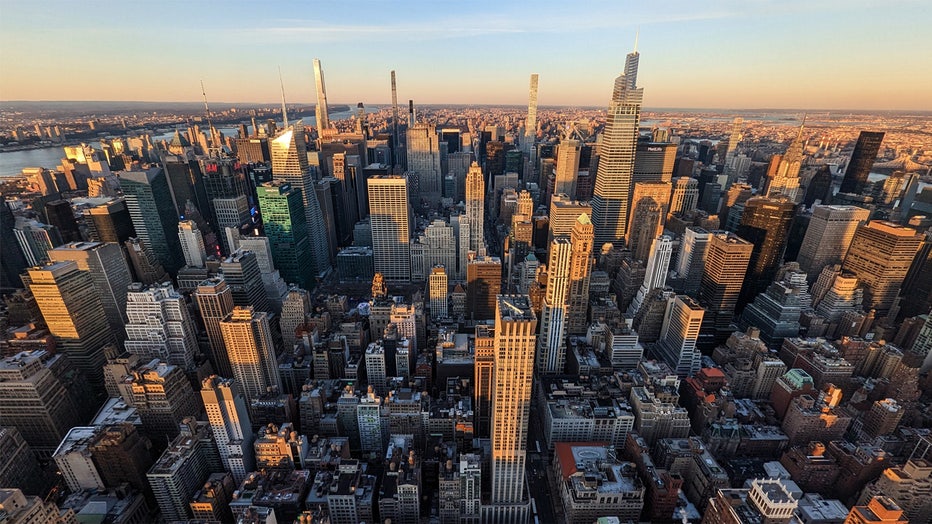 NEW YORK, NY - FEBRUARY 18: The sun sets on buildings in midtown Manhattan seen from the 86th-floor observation deck of the Empire State Building on February 18, 2023, in New York City. (Photo by Gary Hershorn/Getty Images)
The finding suggests six greetings are the number that allows wellness improvements. 
According to the survey results released by Gallop, people who reported saying hello to no neighbors scored 51.5 on the well-being index and those who reported saying hello to six neighbors regularly scored 64.1 on the well-being index