Great-grandmother dies after brutal attack, home invasion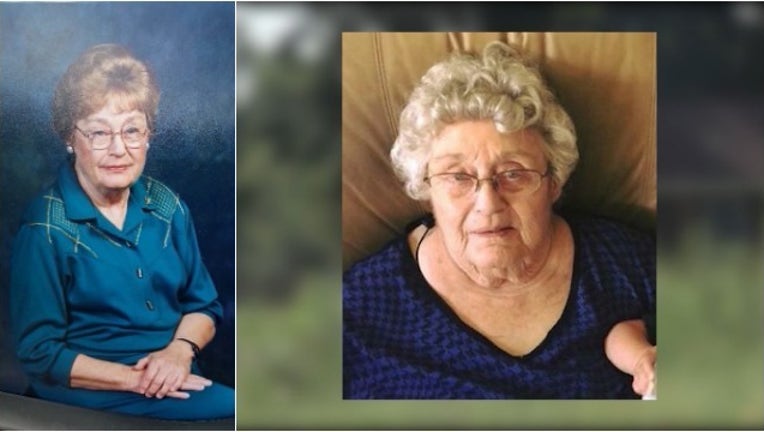 article
MERIWETHER COUNTY, Ga. - A great-grandmother beaten and set on fire during an attack at her home has died.
Relatives of Dorothy Dow, 83, say she passed away Saturday at Grady Memorial Hospital. Authorities in Meriwether County arrested and charged five people in connection with the incident earlier this month.
Dow said the attack three weeks ago left her mother-in-law in critical condition and on a respirator. Dow said, even in her loved ones's last days, she thought of the accused, some of whom picked berries on her property.
"Right after it happened, she asked our friend to pray for the people who did this to her," Dow said.
Two 17-year-old girls, identified as Mina Ellery and Angel Harmon along with, Justin Grady, 38, Cortavious Heard, 18, and Shanquavious Cameron, 17, were arrested. They are all facing a number of charges, including attempted murder, armed robbery, attempted arson and burglary.
Dow said, in light of Dorothy's death, she wants the charges upgraded.
Meriwether county sheriff's deputies said Dorothy "Dot" Dow was beaten then set on fire in her home.
Meriwether County Sheriff Chuck Smith said the suspects entered the home through a screened in area of the back porch.
Dow told investigators the suspects entered her home and one of the men went into her bedroom where she was sleeping and demanded money.
"She explained or pleaded with the person that she didn't have money and at that point he began to brutally beat her," said Sheriff Smith.
Dow told investigators she was badly pistol whipped, leaving her with two broken arms and broken fingers.
"After they beat her and she didn't have any money they went out of the house," said Beth Dow, Dot's daughter in law.
Beth Dow said after the vicious attack the intruders came back into the home.
"She thought they were through, that she had just survived the worst beating of her life and then they came back in and poured lighter fluid on her and a match at her," said Dow.
Dow's daughter in law said the great grandmother, who suffered from the respiratory disease COPD, crawled to a nearby gallon of water she used with a medical apparatus to extinguish her own burning body.
"So with her broken hand and fingers and her broken arm she took the top off of that bucket, raised it up, poured it on her head and put out her own fire," said Dow.
"Dot" was taken to Grady Memorial Hospital and placed on life support. She underwent several surgeries before her death.
Police previously said they were investigating the possibility that one of the suspects had been hired to pick blueberries on Dot's property, which was very troubling to the family after having a steak dinner with the pickers a couple of night's before.