Man slashed in the face at Grand Central Station
NEW YORK - According to police a 41-year-old man was slashed on the side of his face Thursday morning around 9 a.m.
Police said the suspect was a man in his 60s wearing a white shirt and black pants.
The victim was on the Southbound 6 train platform at Grand Central Station when he was attacked.
The two men were allegedly arguing over spacing when the suspect took out a sharp weapon and slashed the other man.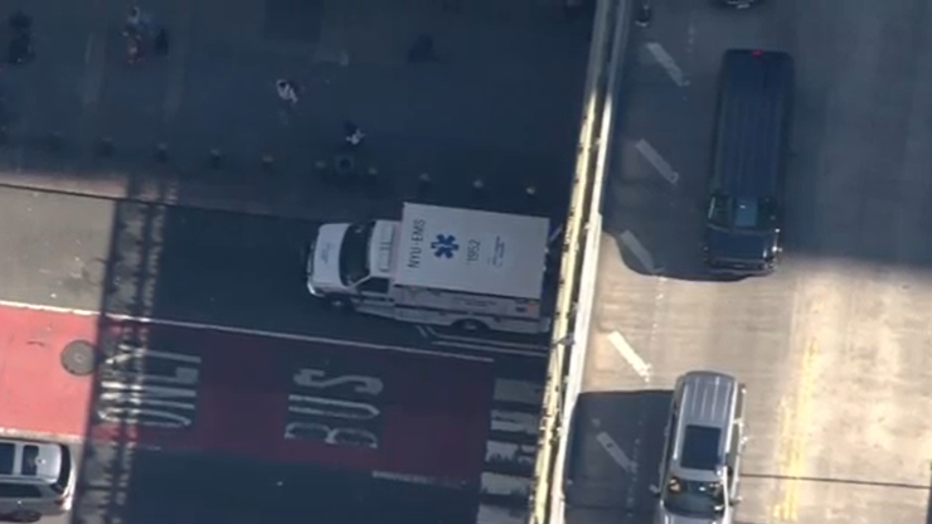 SkyFox over Grand Central Station
It is still unclear what kind of object was used to cut him.
The victim was taken to NYU Langone Hospital with non-life threatening injuries.
"As a New Yorker you're always on guard…" said one straphanger.
Anyone with information is asked to call the NYPD's Crime Stoppers Hotline at 1-800-577-TIPS (8477).