Girl Scouts selling cookies robbed in front of grocery store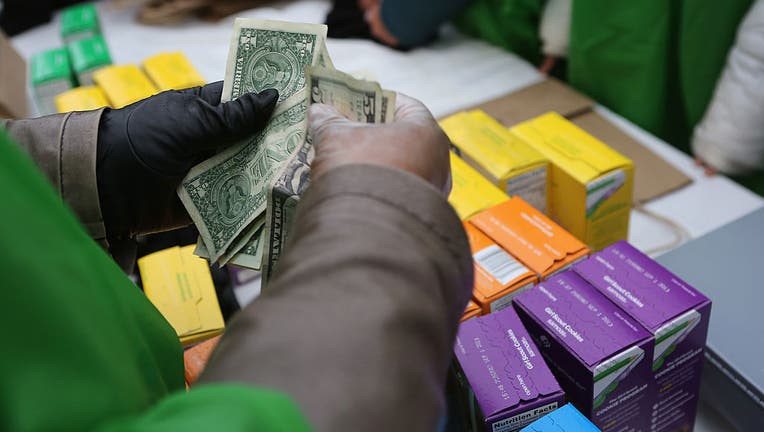 article
A Grinch stole the hard-earned money some Girl Scouts had earned selling cookies in front of a Maryland grocery store.
It happened in the middle of the afternoon in front of a Safeway store in Rockville on Sunday.
A parent told the Montgomery County Police that she noticed a man sitting on a nearby bench for about 15 or 20 minutes as her daughter was selling Girl Scout cookies.
He then walked up ot the table, grabbed the cash box, and took off.
Officers searched the area for the man but came up short.
The girls were not hurt in the incident.
Cops said the mom did not want to press charges but just wants the girls' money back. 
In a statement, Lidia Soto-Harmon, CEO of Girl Scout Council of D.C., said, "Girl Scouts Nation's Capital puts safety first for all our Girl Scouts. We have high standards for booth selection of booth locations and training for all adults to ensure the safety of our girls. We are saddened by this incident but know that the authorities are following the case. We have worked with the parents and girls, and they are ready to go back out this coming weekend and sell cookies again. The council has worked with the troop to make them whole during this loss."
She continued to say: "We want the community to go out and support these amazing Girl Scouts that are learning entrepreneurial skills, business ethics, goal setting all while giving back to the community with the civic good deeds."