Girl scouts of Greater New York-Troop 6000 welcomes migrant children
NEW YORK CITY - The Girl Scouts of Greater New York-Troop 6000 is welcoming migrant children to the organization. 
Five-year-old Annie and her 11-year-old sister, Emily, are two of 100 newly arrived asylum seekers who are part of the Girl Scouts of Greater New York-Troop 6000. 
"I'm excited to be a girl scout, I can't wait to get all those patches on my vest," said Annie in Spanish.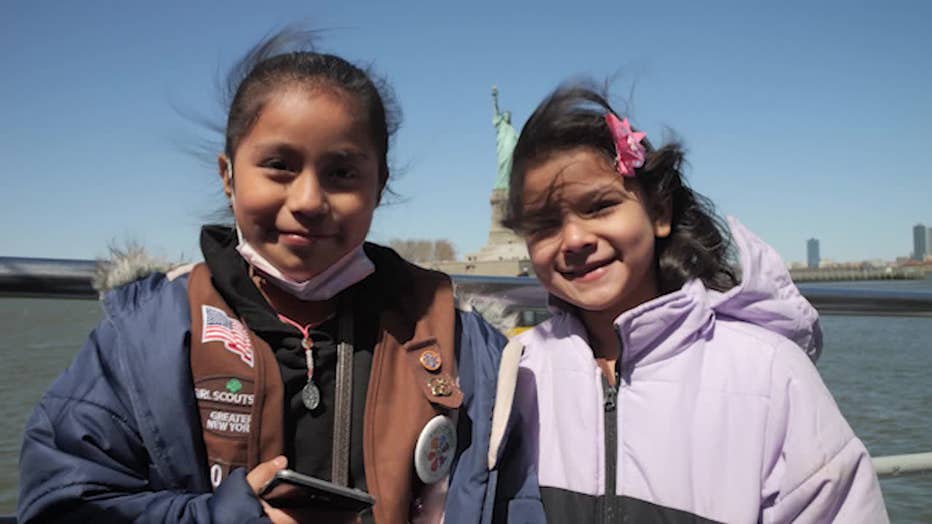 The sassy, full-of-life little girl says her dream has finally come true here in New York City.
She says ever since she watched videos of explorers and girl scouts back in Colombia, she dreamed of one day becoming a girl scout. 
Seven years ago, the Girl Scouts of Greater New York launched a new program. Troop 6000 serves families who are homeless and living in the city's shelter system. 
"We've partnered with the Department of homeless services to integrate as an offering for girls living within the shelter," said Meridith Maskara, the CEO of Girl Scouts of Greater New York.
The program started at one shelter with seven girls,  and has since expanded to 25 shelters serving more than 3,000 girls across the five boroughs.
Fast-forward to this past January, Maskara said they noticed an influx of migrants at the shelters.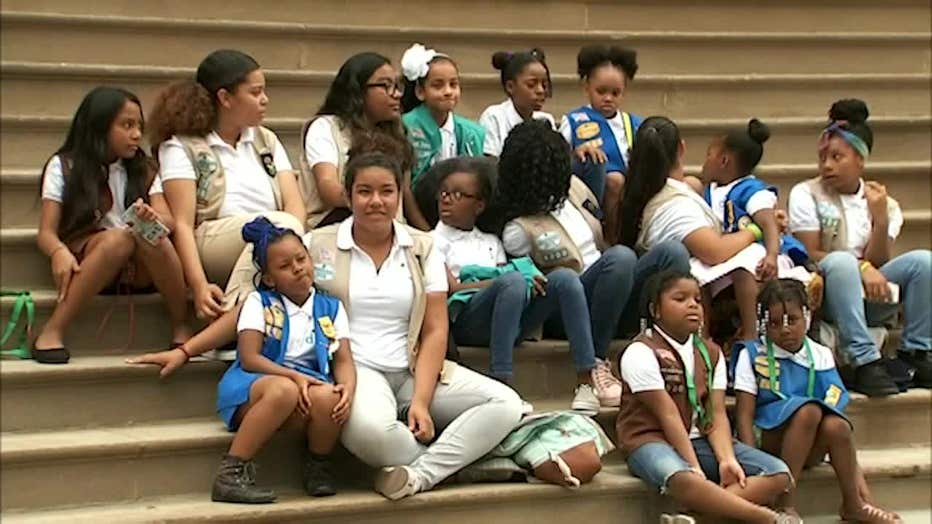 "We brought on a Spanish-speaking social worker, and it was at that time, and with the program being grounded how it has been in the city, we were the option that made the most sense to be able to come in and serve and make sure all of the families and the girls especially had a connection, felt like they belonged whether they are here for a day or for the rest of their lives."
A sense of belonging is what Wendy Julianna, and her two girls feel. The three arrived in the city six months ago.
They've been staying at a Midtown shelter, the same shelter that is currently running the girl scout program for asylum seekers.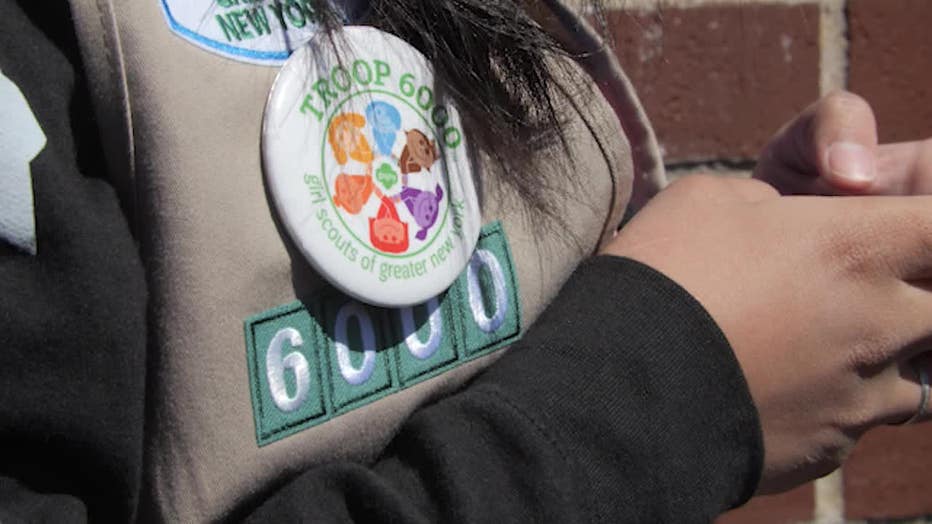 As a newly arrived migrant, she said they've received her and her daughters with open arms.
She said her daughters are thriving and the smiles on their faces when they are out with the other girl scouts say it all, they feel welcomed and accepted.
The girls will be going to camp Coffman this summer which is the Girl Scouts of Greater New York's camp in Dutchess County.