Gilgo Beach murders suspect Rex Heuermann planned to retire on secluded South Carolina property, neighbor says
Rex Heuermann, a New York architect recently identified as a suspect in a series of murders on Long Island, planned to retire on his secluded property in rural South Carolina near his brother, Craig Heuermann, according to neighbors.
Rex Heuermann faces charges of three counts of first-degree murder and three counts of second-degree murder in connection with the slayings of four women – Melissa Barthelemy, Megan Waterman, Amber Costello and Maureen Brainard-Barnes – whose remains were discovered near Gilgo Beach in 2010.
"[Craig Heuermann] keeps saying his brother is going into retirement," one neighbor who lives down the street from the rural properties in Chester told Fox News Digital. "He told me when I first moved down here that his brother owns that lot across the road, and that his brother's going to retire down here, and when he does, everybody's leaving."
Rex Heuermann, a married father of two, apparently planned to "buy everybody out," according to the neighbor who spoke with Fox News Digital on the condition of anonymity.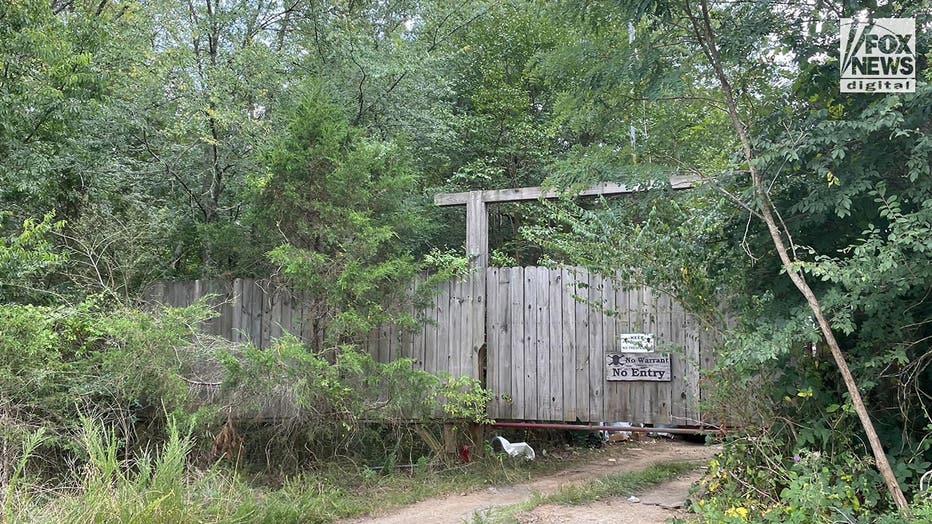 Craig Heuermann's front gate has two signs: one that reads, "Keep out/No trespassing," and another that reads, "No Warrant/No Entry." (Fox News Digital)
The properties owned by Heuermann and his brother in Chester are barely visible from the unpaved road on which they sit and are surrounded by no-trespassing signs. Craig Heuermann's front gate has two signs: one that reads, "Keep out/No trespassing," and another that reads, "No Warrant/No Entry."
GILGO BEACH SERIAL KILLINGS: FBI TRACKING LEAD TO ALABAMA OVER 'PEACHES' TATTOO
The backs of their lots meet a series of connecting ponds, where some locals keep boats.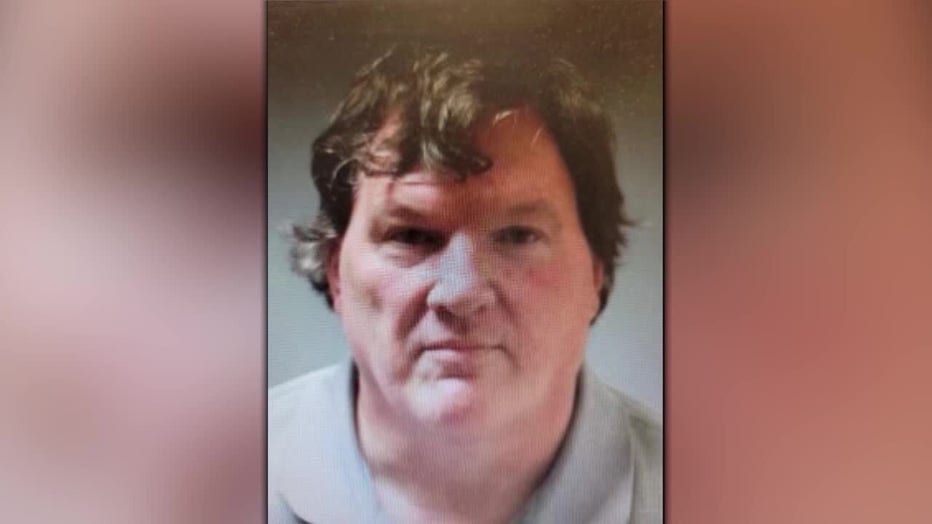 Booking photo for Rex Heuermann, a Long Island architect charged Friday, July 14, 2023, in a long-unsolved string of killings known as the Gilgo Beach murders. 
The neighbor said he went to cut grass one Sunday at a property he used to own across from Craig. When the neighbor approached the area, Craig apparently came up behind him and hit him with a "steel pole."
INFAMOUS LONG ISLAND SERIAL KILLER SUSPECT BEHIND GILGO BEACH MURDERS IN CUSTODY: OFFICIALS
"Out of nowhere," the neighbor recalled. "I called the police because I was going to shoot him, but my wife talked me out of it. We called the police, and when we talked to [Craig], he said, 'Well, I told him not to cut grass on Sunday.'"
Craig also apparently left business cards in mailboxes on his street that read, "I'm an a--hole."
Craig Heuermann could not be reached for comment for this story.
Two neighbors described Craig as hot-headed and said he has a reputation in the neighborhood – not unlike what Rex's neighbors on Long Island had to say about the suspected serial killer. Craig shares his brother's interest in woodworking, neighbors said.
"I keep my distance. … I think he's as crazy as a bed bug," said a second neighbor, who spoke to Fox News Digital on the condition of anonymity.
That neighbor described seeing police driving out of the neighborhood on Friday and said he wondered what was happening. He said he also saw Craig's truck being towed from his private property and that Craig began driving a car instead of his truck over the weekend.
The Chester County Sheriff's Office confirmed to Fox News Digital that it "assisted the investigation by the Gilgo Beach Task Force by obtaining a court order to seize a vehicle in South Carolina."
SUSPECTED GILGO BEACH KILLER 'PUT LOVE NOTES IN MY LOCKER': HIGH SCHOOL CLASSMATE
Investigators in New York on Friday began searching Rex's home in Massapequa Park on Long Island, about a 25-minute drive from where authorities discovered 11 sets of human remains strewn along a suburban beach highway in 2010 and 2011.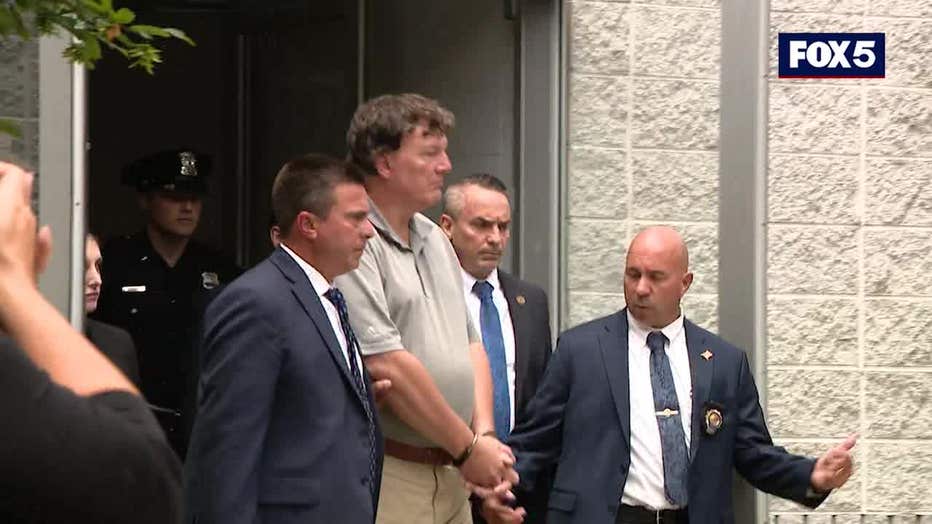 Rex Heuermann's Manhattan office is also being searched.
The slayings have remained unsolved for more than a decade after the search for missing escort Shannan Gilbert, 24, first led police to the bodies of young sex workers and other victims along the Long Island shore.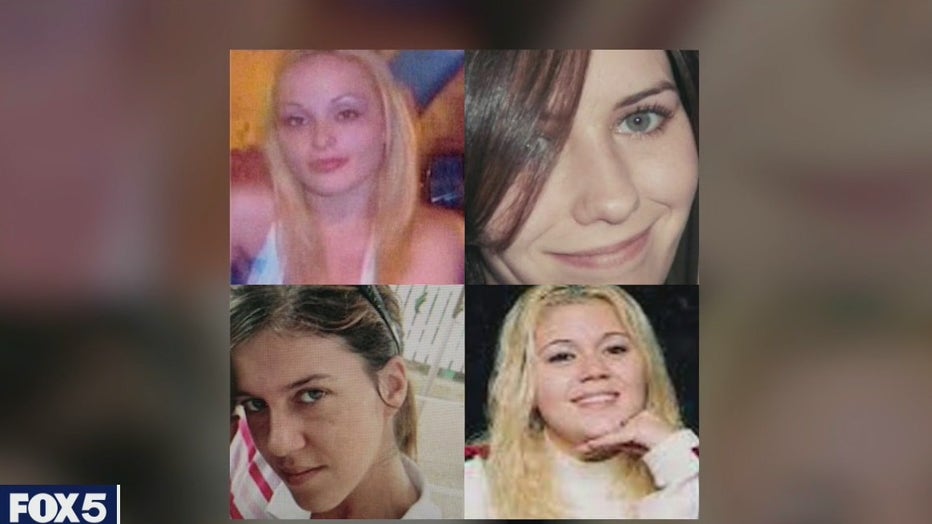 Gilgo Beach murder victims
Authorities said the three victims Rex allegedly targeted were sex workers and advertised online the same way.
The suspect was tied to the crimes through DNA evidence and cellphone data. Heuermann allegedly called at least one victim's family after her death and taunted them, according to court documents.
Fox News' Michael Ruiz and Greg Norman contributed to this report.