Tennessee man charged with kidnapping woman, shooting at police during car chase
TENNESSEE - A man from Tennessee has been charged with kidnapping a woman at gunpoint and shooting at police during a car chase, the Tennessee Bureau of Investigation said.
Newport police received a report back on Dec. 9 in Cocke County of a man, later identified as Gary Ball, 35, waving a handgun in the area of East Broadway.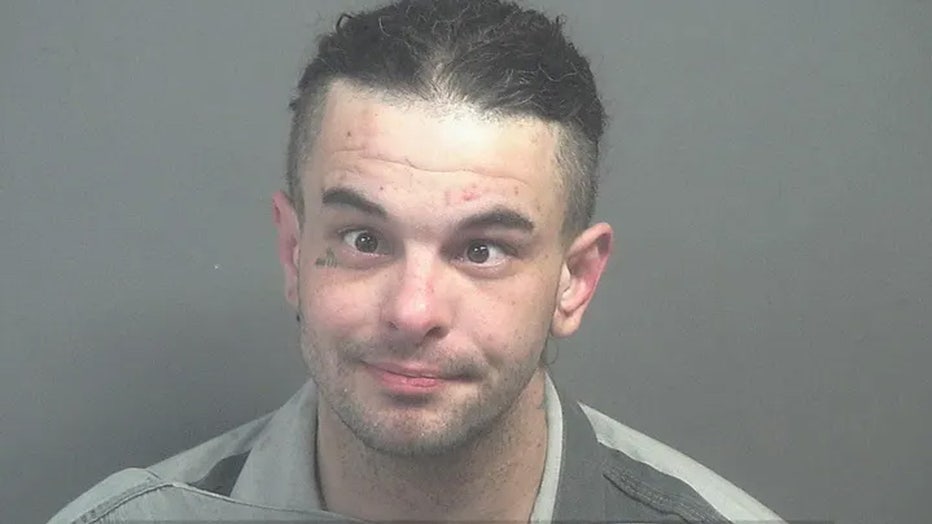 Gary Ball, 35, is accused of kidnapping a woman at gunpoint and firing at police during a car chase. (Tennessee Bureau of Investigation)
According to authorities, police attempted a traffic stop, but Ball refused to pull over, and a pursuit ensued in the area of E. Highway 25/70 and North Street.
Authorities say during the pursuit, Ball pointed a gun at a female passenger and fired numerous shots in the direction of police and deputies. Ball also allegedly fired in the direction of a pedestrian.
Police returned gunfire. No one was struck.
Authorities say when the pursuit ended on Fairview Street, Ball got out of the vehicle with the female passenger, threatened her with a gun and held her against her will before fleeing the area. He was eventually located and taken into custody.
A grand jury last week indicted Ball on two counts of especially aggravated kidnapping, one count of aggravated kidnapping, nine counts of aggravated assault and one count of evading arrest. 
Ball was served the charges while being held in the Blount County Jail, where he was already being held on a parole violation, authorities said.