FTX Trading bankruptcy: Customer, creditor information will remain concealed
DOVER, Del - The judge presiding over the bankruptcy of cryptocurrency exchange FTX Trading is allowing the company to maintain a veil of secrecy over the names of its customers and creditors.
Judge John Dorsey ruled Wednesday that FTX could withhold the names from public disclosure for another three months, noting that it's still unclear how many of the company's 9 million customers are also creditors.
Attorneys for the U.S. bankruptcy trustee in Delaware and several major media outlets challenged the secrecy, saying disclosure of creditor information is a basic tenet of bankruptcy law.
Dorsey said he would hold a status conference on Jan. 20 on whether FTX can segregate the names of individual creditors who are not customers from creditors who also are customers.
Lawyers for FTX have argued that its customer list is both a valuable asset and confidential commercial information, and that secrecy is needed to protect FTX accounts from potential theft and to ensure that potential competitors do not "poach" FTX customers.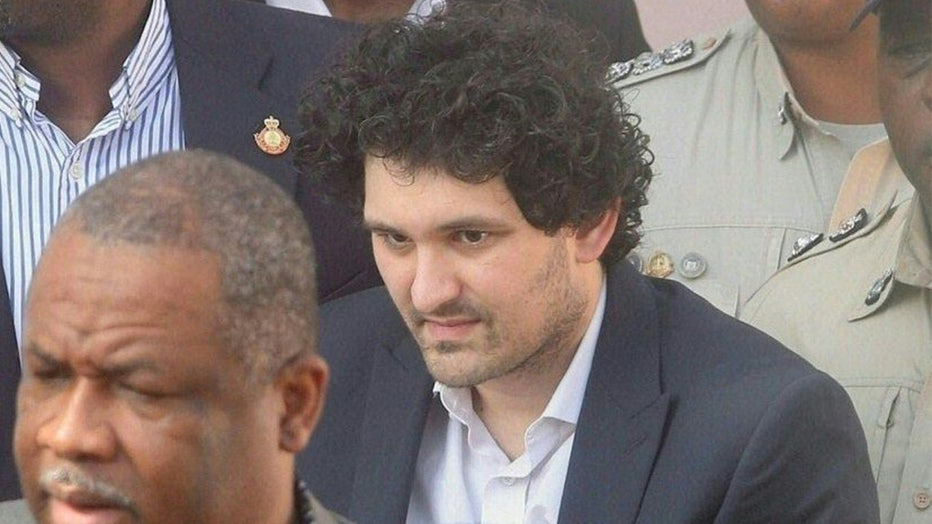 FILE - FTX founder Sam Bankman-Fried (C) is led away handcuffed by officers of the Royal Bahamas Police Force at the Nassau, Bahamas, courthouse on Dec.19, 2022. (KRIS INGRAHAM/AFP via Getty Images)
In an effort to avoid litigation, FTX, along with its official committee of unsecured creditors, asked Dorsey for permission to keep the names of individual customers and addresses of institutional customers secret only for the next six months, subject to their rights to seek an extension.
"The debtors have been working hard to strike the correct balance on this important issue," said FTX attorney Brian Glueckstein.
An attorney for the U.S. bankruptcy trustee noted, however, that FTX has provided little information in the bankruptcy case, even under seal, and has yet to file a creditor matrix or a monthly operating report.
"We have very little information. This is the opposite of a fishbowl," said Juliet Sarkessian, referring to an earlier statement from FTX attorney Andrew Dietderich that the company welcomes the fact that "Chapter 11 is a fishbowl."
Sarkessian also dismissed concerns raised by FTX about its customers being poached by competitors.
RELATED: FTX name can be stripped from Miami Heat arena, bankruptcy court rules
"I would suspect that these customers may be rather upset about the current situation, and therefore I don't think poaching is the real problem here," she said, explaining that FTX customers, who are allegedly victims of fraud and whose accounts remain frozen, may need little persuasion to take their business elsewhere.
Meanwhile, Dietderich told Dorsey that FTX is working to build its financial statements and has located more than $5 billion in cash, liquid cryptocurrency and liquid investment securities. That amount does not include some $425 million of crypto being held by the securities commission in the Bahamas, where a separate liquidation proceeding involving FTX Digital Markets Ltd. is underway.
Dietderich also shed light on the alleged fraud committed by FTX founder Sam Bankman-Fried.
Bankman-Fried, 30, has pleaded not guilty to charges that he illegally diverted massive amounts of customer money from FTX to Alameda Research, his cryptocurrency hedge fund trading firm.
Dietderich said Bankman-Fried instructed FTX co-founder and chief technology officer Gary Wang to create a secret "back door" that allowed Alameda to borrow from customers on the FTX exchange without their permission.
"Mr. Wang created this back door by inserting a single number into millions of lines of codes for the exchange, creating a line of credit from customers to Alameda to which customers did not consent," Dietderich said, adding that the line of credit amounted to $65 billion.
Wang and Carolyn Ellison, the former CEO of Alameda Research, have pleaded guilty to charges including wire fraud, securities fraud and commodities fraud and are cooperating with federal prosecutors.
In other developments in the bankruptcy, FTX on Tuesday filed a 65-page list of equity holders in the company and its affiliated debtor entities.
According to the list, NFL quarterback Tom Brady owns more than 1.1 million common shares of FTX Trading, while his ex-wife, Gisele Bündchen, owns more than 686,750 shares. Brady and Bündchen are among several celebrity endorsers of FTX who have been named as defendants in a proposed class-action lawsuit filed in Florida on behalf of FTX customers.
Robert Kraft, the billionaire owner of Brady's former team, the New England Patriots, also has significant exposure in the collapse of FTX, according to the creditor list. KPC Venture Capital LLC, an entity linked to the Kraft Group, is listed as holding more than 110,000 preferred shares of FTX Trading, as well 479,000 common shares and more than 43,500 preferred shares in West Realm Shires, an entity that oversaw much of FTX's operations, including its U.S. trading exchange.
Dorsey, the bankruptcy judge, opened Wednesday's hearing by noting that he had received a letter signed by four U.S. senators supporting a motion by the U.S. bankruptcy trustee for the appointment of an independent examiner in the case.
Democratic senators Elizabeth Warren of Massachusetts and John Hickenlooper of Colorado, along with Republicans Thom Tillis of North Carolina and Cynthia Lummis of Wyoming, noted that the law firm representing FTX in the bankruptcy had advised the company for years before its collapse and may have a conflict of interest regarding any investigation of FTX.
Dorsey said the letter was an "inappropriate" communication with the court and would have no impact on his decision-making.