'Frasier' returns to Boston: Kelsey Grammer and show's cast then and now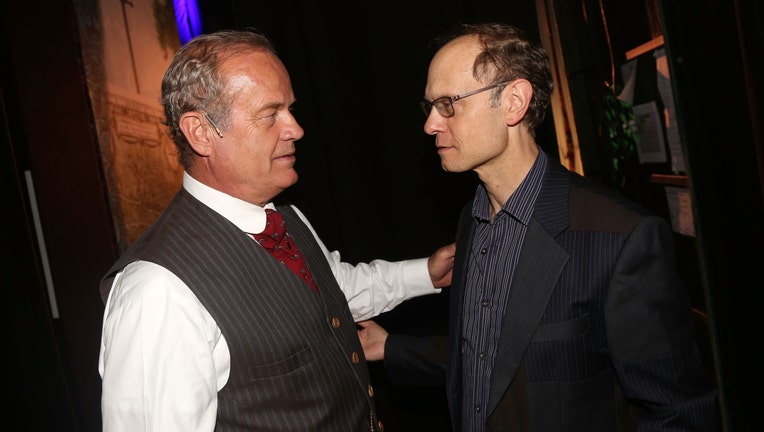 article
The "Frasier" reboot has arrived. 
The 10-episode reboot follows Frasier Crane as he moves back to Boston and takes a job as a professor to reconnect with his son, who is hesitant to let him back into his life. In a video released by Paramount+, Kelsey Grammer called stepping back into Frasier's shoes an "incredible journey" while speaking with the studio audience prior to taping.
"I am very excited about what we're doing, this new group of people that you can fall in love with and get to know. We've been working so hard at this thing, and it's been quite a while. And I think we've done something quite lovely," Grammer told the audience, before getting emotional. "My love for this character is very sweet. I wish you this."
Here is what the cast of the original show has been up to since the show came to an end in 2004.
Kelsey Grammer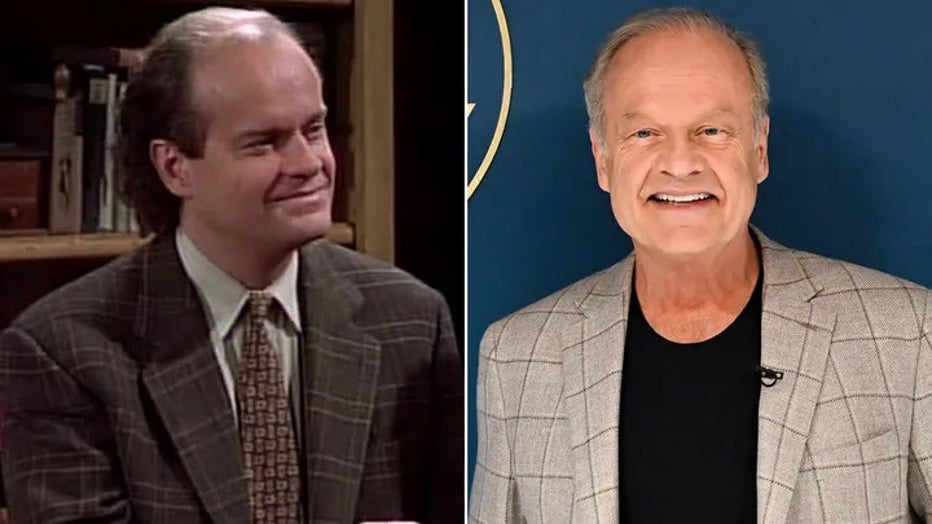 Kelsey Grammer won four Emmy Awards for his work on "Frasier." (Getty Images)
Kelsey Grammer played Dr. Frasier Crane on "Cheers" for nine years before reprising the role in the series' successful spinoff, "Frasier." The role earned him four wins out of 10 Emmy nominations for acting, four nominations as a producer and two wins out of eight Golden Globe nominations.
After playing Frasier for 20 years, Grammer moved on to film, appearing in "The Good Humor Man," "Even Money," "X-Men: The Last Stand" and "Swing Vote."
From 2011 to 2012, he starred on the Starz drama series, "Boss," which earned him a Golden Globe Award. The actor then starred in "Transformers: Age of Extinction," "The Expendables 3," "Entourage" and "Neighbors 2: Sorority Rising." Most recently, he appeared in "High Expectations," "Christmas in Paradise" and "Jesus Revolution."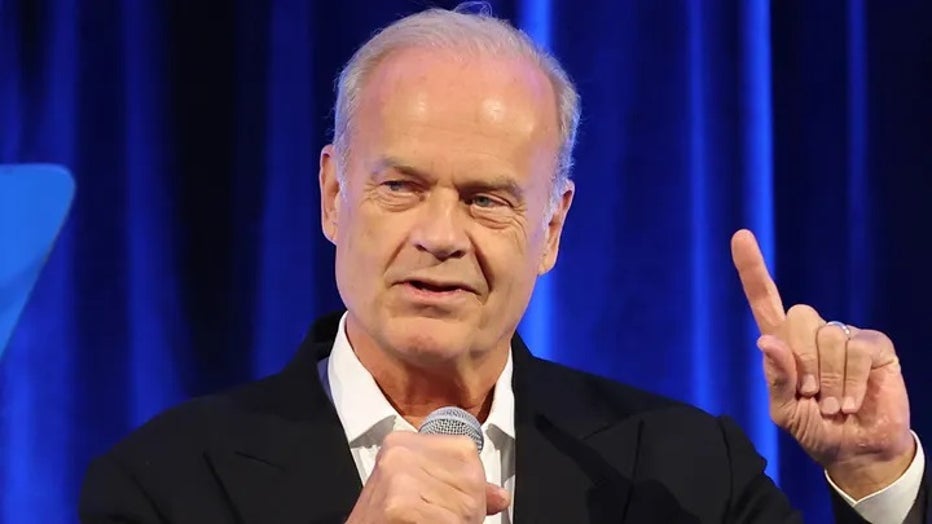 Kelsey Grammer starred in "Jesus Revolution," playing a preacher. (Monica Schipper/Getty Images for Christopher & Dana Reeve Foundation)
He was married to Doreen Alderman from 1982 to 1990, and the two share daughter Spencer Grammer. The actor was then married to Leigh-Anne Csuhany in 1992, and the marriage was annuled after a year. Grammer was then married to actress Camille Donatacci from 1997 to 2001, and they had two children, Mason and Jude.
He married Kayte Walsh in February 2011, and together they have three children — Faith, Gabriel and James. He also welcomed a daughter, Kandace "Greer" Grammer, in 1992 with his girlfriend Barrie Buckner. He is also the grandfather of Spencer's son Emmett Emmanual Hesketh.
Jane Leeves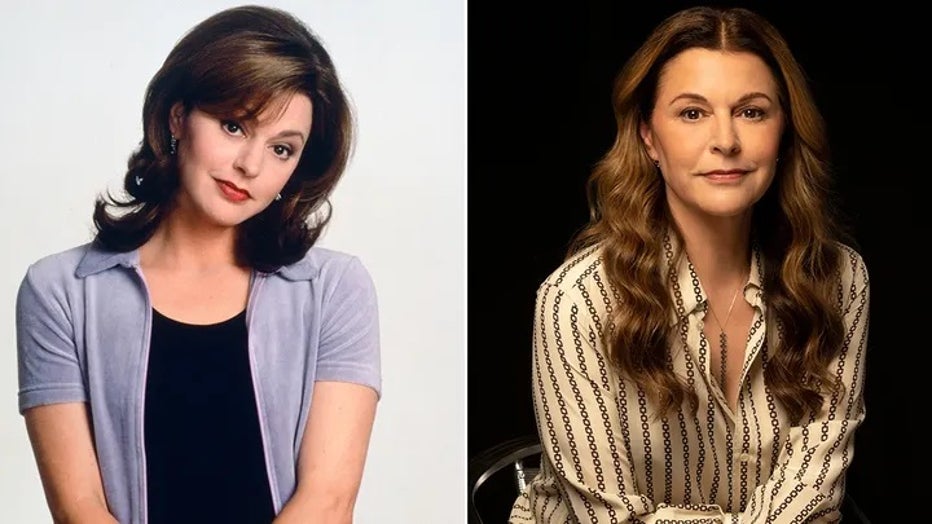 Jane Leeves was nominated for a Golden Globe and Emmy Award for her work on "Frasier." (Getty Images)
Jane Leeves had a prominent recurring role on "Murphy Brown" before starring as Daphne Moon on "Frasier" in 263 episodes from 1993 to 2004. The role earned her Emmy, Golden Globe and SAG award nominations.
While on the show, she continued to appear in some films and as a guest on various other shows. After "Frasier" came to an end, she appeared in "20 Good Years," "Misconceptions" and "Desperate Housewives." During her time on "Frasier," Leeves made her Broadway debut, playing the role of Sally Bowles in "Chicago."
From 2010 to 2015, Leeves starred alongside Valerie Bertinelli, Wendie Malick and Bettie White in the TV Land series, "Hot In Cleveland." Since 2018, Leeves has had a starring role in the FOX medical drama "The Resident," which recently wrapped its sixth season.
Leeves married CBS Paramount Television executive Marshall Coben in 1996. The couple have two children together, Isabella Kathryn and Finn William.
David Hyde Pierce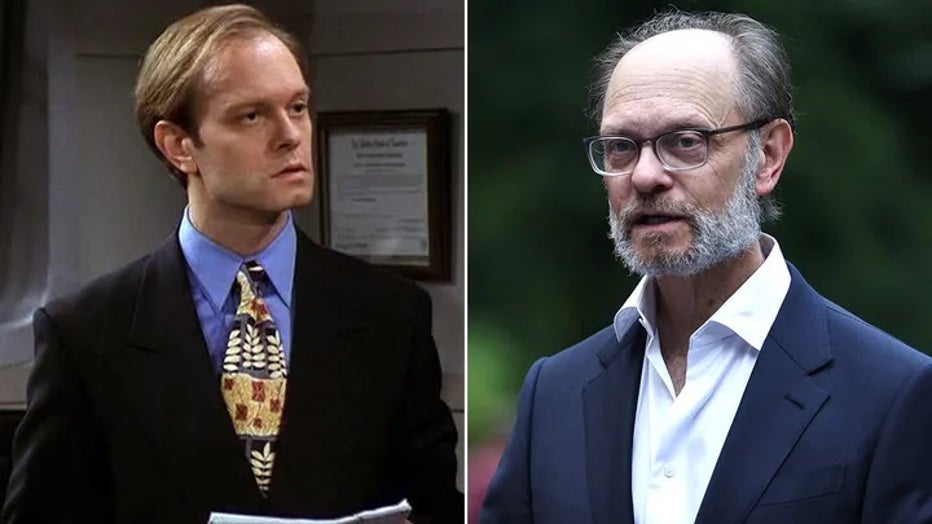 The role of Niles Crane was written for David Hyde Pierce due to his strong resemblance to Kelsey Grammer. (Getty Images)
The role of Niles Crane, Frasier Crane's brother on "Frasier," was written for David Hyde Pierce, mostly due to his strong resemblance to Grammer. He was nominated for 11 Emmy Awards, winning four of them; 18 SAG awards, winning twice; and five Golden Globe Awards.
During his time on the show, he also starred in "A Bug's Life," "Wet Hot American Summer," "Full Frontal" and "Hellboy." Following the end of the show, he starred in "The Perfect Host," and had guest spots on "The Good Wife," "Wet Hot American Summer: First Day of Camp" and "When We Rise." Most recently, Pierce appeared on "Wet Hot American Summer: Ten Years Later," "Crossovers Live!" and "Julia."
'FRASIER'S' DAVID HYDE PIERCE JOINS 'THE GOOD WIFE'
He has also starred in many Broadway plays, including "Spamalot;" "Children and Art;" "A Wonderful Life;" "Curtains," for which he won a Tony Award; and "Vanya and Sonia and Masha and Spike" and "Hello Dolly!," both of which earned him a Tony Award nomination.
Pierce married Brian Hargrove in 2008.
Peri Gilpin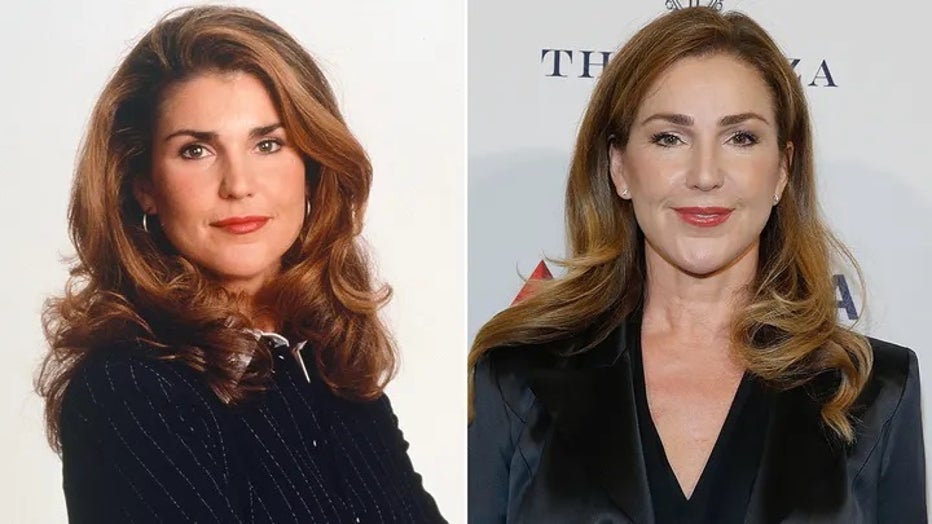 Peri Gilpin later starred in Freeform's popular show, "Make It or Break It." (Getty Images)
Peri Gilpin appeared on "Cheers" as a different character before getting cast in "Frasier" as Roz Doyle. For her role, she was nominated for 10 SAG Awards, winning in 2000.
She continued to act as a guest star on a number of popular shows at the time, including "Desperate Housewives," "King of the Hill," "Side Order of Life," "Grey's Anatomy" and "Hot In Cleveland." From 2009 to 2011, she had a starring role in Freeform's "Make It or Break It." She will reprise the role of Roz Doyle in episodes of the reboot.
Gilpin married painter Christian Vincent in July 1999, and in 2004 they welcomed twin girls, Stella and Ava, via a surrogate.  
John Mahoney
John Mahoney was a Tony Award winner prior to switching gears and pursuing a career in film and television. (Getty Images)
Prior to starring as Martin Crane on "Frasier," John Mahoney was a Tony Award-winning stage actor. His role in "Frasier" earned him two Emmy nominations, two Golden Globe nominations and 10 SAG Award nominations as part of the show's cast.
While starring on "Frasier," Mahoney continued to appear in other projects, including "In the Line of Fire," "Reality Bites," "An American President," "The Iron Giant" and "Atlantis: The Lost Empire." He later starred in "Dan in Real Life," "The Simpsons," "Mariette in Ecstasy" and "Burn Notice." His final on-screen roles included "Flipped," "$#*! My Dad Says," "Hot in Cleveland" and "Foyle's War."
In March 2007, he appeared in the Broadway revival of the play "Prelude to a Kiss," playing Old Man. He would go on to make a few more appearances on stage in plays such as "The Ongoing Tide," "The Birthday Party" and 2017's "The Rembrandt," his last role.
'FRASIER' STAR JANE LEEVES REMEMBERS JOHN MAHONEY: 'I LOVED HIM SO MUCH'
Mahoney died in February 2018 while in hospice care due to complications from throat cancer, which he was first diagnosed with in 2014. He had previously been diagnosed with colon cancer in the mid-1980s.
Dan Butler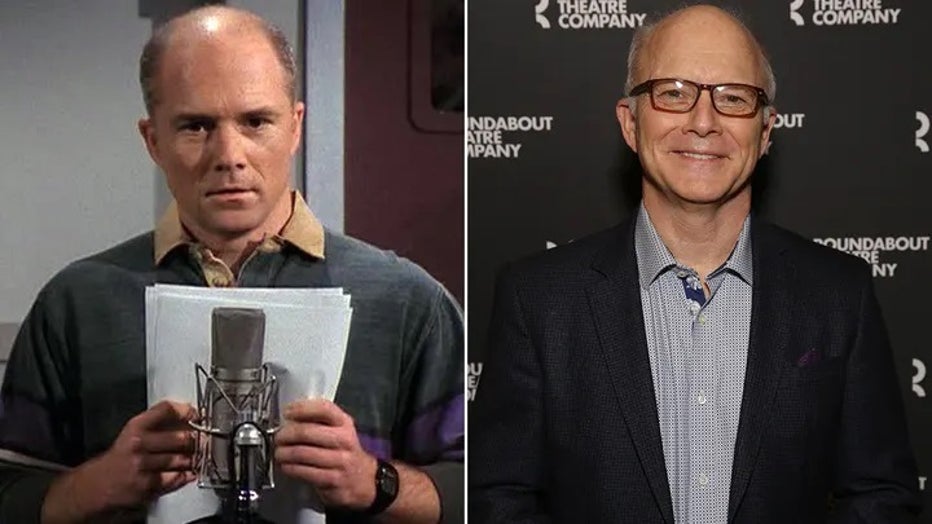 Dan Butler had appeared in "Silence of the Lambs" and other popular movies before starring in "Frasier." (Getty Images)
Dan Butler had a successful career as an actor prior to taking on the role of Bulldog Briscoe in "Frasier," having appeared in the films "Silence of the Lambs" and "Enemy of the State." He later voiced a character on "Hey Arnold," and appeared on "Monk," "Malcolm in the Middle" and "Crazy, Stupid, Love."
Later, he had guest roles in "The Mysteries of Laura," "Blue Bloods," "Banshee," "The Mist" and "Hey Arnold: The Jungle Movie." Most recently, he appeared in "Elementary," "All My Life," "Blonde" and "The Blacklist."
In 1994, Butler wrote and performed a one-man play called "The Only Worse Thing You Could Have Told Me," which also acted as his public coming out. Aside from his own play, he appeared on Broadway in "The Hothouse," "Biloxi Blues," "Twentieth Century" and "Travesties."
Butler married producer Richard Waterhouse in September 2010.
Bebe Neuwirth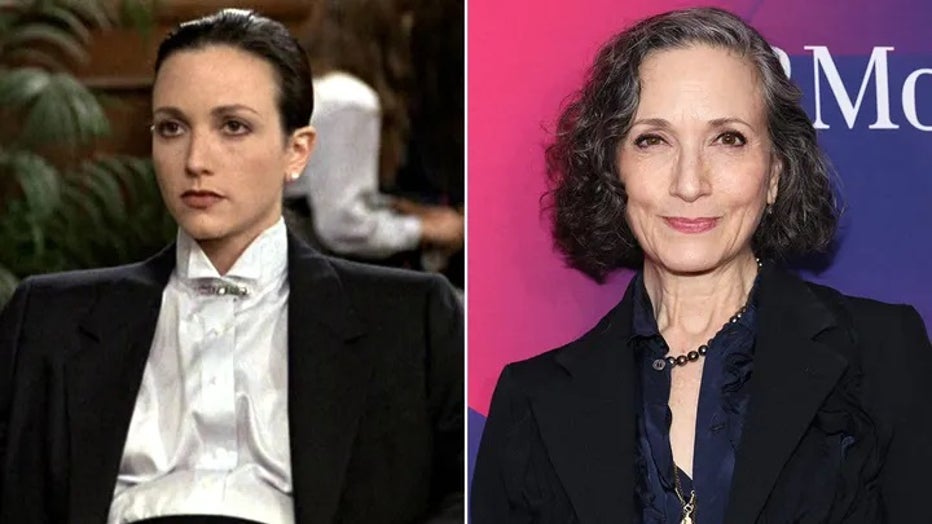 Bebe Neuwirth won a Tony Award following her time on "Frasier." (Getty Images)
Bebe Neuwirth played the character of Dr. Lilith Sternin, Frasier Crane's wife, on "Cheers," continuing to play the role as a guest on "Frasier." She went on to star in "How to Lose a Guy in 10 Days," "The Divorce," "Fame," "Adopt a Sailor" and "Madame Secretary."  
The actress then starred in "Jumanji: The Next Level," "The Flight Attendant," "Modern Persuasion," and "The Good Fight." Her most recent on-screen appearances are in "tick, tick…BOOM!," "Duncanville," "The Sandman" and "Julia."
Neuwirth also starred in many Broadway plays and musicals, including "Little Me," "Sweet Charity," "Fosse," "Funny Girl," "The Addams Family" and "Chicago," a role that earned her a Tony Award. Neuwirth will return as Frasier's wife, Lilith, in a guest role on the reboot.
CLICK HERE TO GET THE FOX NEWS APP
She was married to Paul Dorman from 1984 to 1991, later marrying Chris Calkins in 2009.