Former Louisiana teacher who allegedly gave birth to student's baby faces rape, other charges: authorities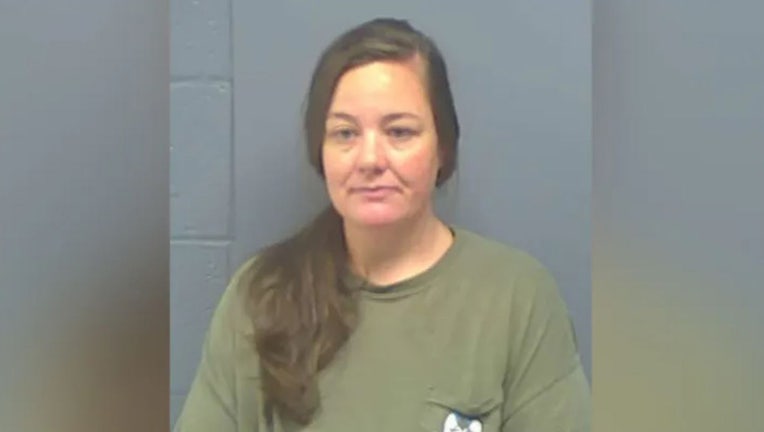 article
A Tangipahoa Parish, Louisiana, former teacher was arrested Tuesday for allegedly giving birth to a student's child, according to authorities.
The Tangipahoa Parish Sheriff's Office said Morgan Freche, 33, of Loranger turned herself in to detectives after an investigation of sexual misconduct with a minor led to the issuance of several warrants for her arrest.
She now faces single counts of third-degree rape and oral sexual battery, as well as four counts of felony carnal knowledge of a juvenile.
GRANDMOTHER 'SEXUALLY HUMILIATED' BY POLICE IN 'TORTURE WAREHOUSE': LAWSUIT
The sheriff's office said the allegations go back about two years, though they were only just reported.
On Sept. 24, detectives learned a 17-year-old male fathered a child with a Tangipahoa Parish School System employee, later identified as Freche.
After receiving the information, detectives began looking into the claims.
FUGITIVE USING DEAD MAN'S ID CACKLES AFTER HE'S FINALLY NABBED: VIDEO
"While we cannot share specific details regarding the investigation, we can confirm that the allegations were dealt with promptly, and the investigation process has been rigorous and thorough," Sheriff Daniel Edwards said after announcing the investigation. "This type of investigation is time-consuming and is being handled with great care. Under no circumstances will we be rushed for closure."
The sheriff's office added at the time that the teacher involved had resigned from her position.
On Tuesday, Tangipahoa Parish School Superintendent Melissa Stilley issued a statement about the allegations.
MAN FOUND ALIVE AFTER FAKING DROWNING IN MISSISSIPPI RIVER TO DODGE HEINOUS CHARGES IN NORTH CAROLINA
"We have just learned of the arrest of former Tangipahoa Parish teacher, Morgan Freche," Stilley said. "Although personnel and student matters are confidential and the specifics of such matters may not be discussed, student safety and the proper conduct of school district employees are a priority.
CLICK HERE TO GET THE FOX NEWS APP
"Neither the Board nor this office will tolerate employee behavior which crosses the line in areas such as the proper professional relationships between educators and their students," she continued. "We are fortunate that the children of Tangipahoa Parish are instructed by professionals, and allegations of this nature are unfortunate. We are cooperating with law enforcement in its investigation of this matter at this time."