Former Atlanta United defender Anton Walkes dies in South Florida accident, MLS says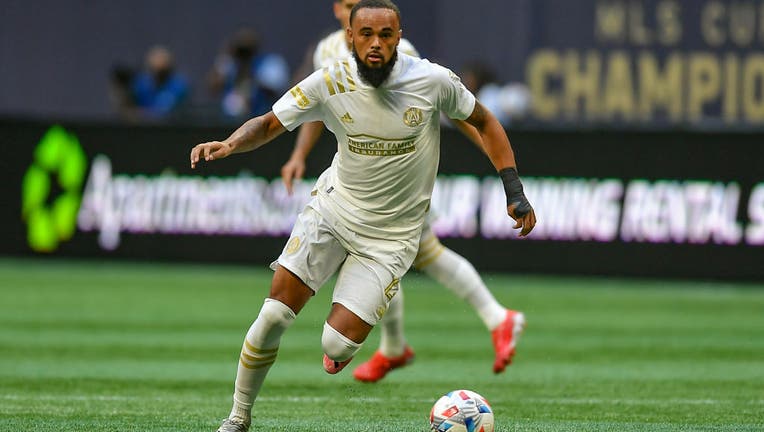 article
CHARLOTTE, N.C. - Former Atlanta United defender Anton Walkes died Thursday morning following an accident in South Florida, according to Major League Soccer. 
The 25-year-old Englishman died after a Wednesday collision between two boats near Miami Marine Stadium in Fort Lauderdale, according to the Miami Harold. Walkes was about to begin his second season in Charlotte. He played for Atlanta United in three seasons. 
Major League Soccer released a statement when news of his sudden death broke:
"There are no words to describe the sorrow of everyone in Major League Soccer today after learning of the tragic passing of Anton Walkes of Charlotte FC. Anton was a talented and dedicated player who was loved by his teammates and fans. We extend our deepest condolences to his partner, family, friends and the entire Charlotte FC family. MLS is coordinating with Charlotte FC to provide players and family members with the resources and support they may need during this tragic time."
Charlotte FC owner David Tepper summed up the team's heartbreak in a statement:
"Everyone at Tepper Sports & Entertainment is devastated by the tragic passing of Anton Walkes. He was a tremendous son, father, partner and teammate whose joyous approach to life touched everyone he met. Anton made those around him better people in all areas of life and represented Charlotte FC to the highest standard both on and off the pitch. He will be greatly missed by many and our thoughts and prayers are with Anton's family during this heartbreaking time. The club offers its full support to all those impacted during this period of mourning."
Walkes started 64 matches for Atlanta United, including 32 of the 33 matches he appeared in during the 2021 season.
Charlotte claimed Walkes in the 2021 MLS Expansion Draft.