Survey finds many Americans don't see delivery fraud as 'ethically wrong'
Claiming you didn't receive a package when you did now costs U.S. merchants and financial institutions over $100 billion a year while becoming another driver for inflationary pressures as businesses offset losses with higher prices. This is according to a recent survey by digital identity verification firm Socure.
First-party delivery fraud happens when someone uses their identity to commit a dishonest act for financial gain, with 35% of the 1,000 surveyed Americans between the ages of 18 to 77 saying they admit to doing it, Socure said. 
TIP YOUR DRIVER OR PAY THE PRICE: DOORDASH WARNS DELIVERY DELAYS HAPPENING WITH NO TIP
"Think of it as buying and lying," senior VP and general manager of fraud and risk products at Socure Yigit Yildirim told FOX Business. "Examples include falsely claiming that a delivery for an online order has been lost to get a refund, choosing to indefinitely not pay off a credit card bill, making a Buy Now, Pay Later purchase with no intention of paying it off or disputing legitimate financial transactions."
According to Socure, Gen Z consumers are most likely to commit first-party delivery fraud with 52% of them saying they'd commit the crime if they knew there would be no negative consequences, while 20% of Gen Z consumers, a rate three times higher than Baby Boomers, say they don't consider the act to be ethically wrong.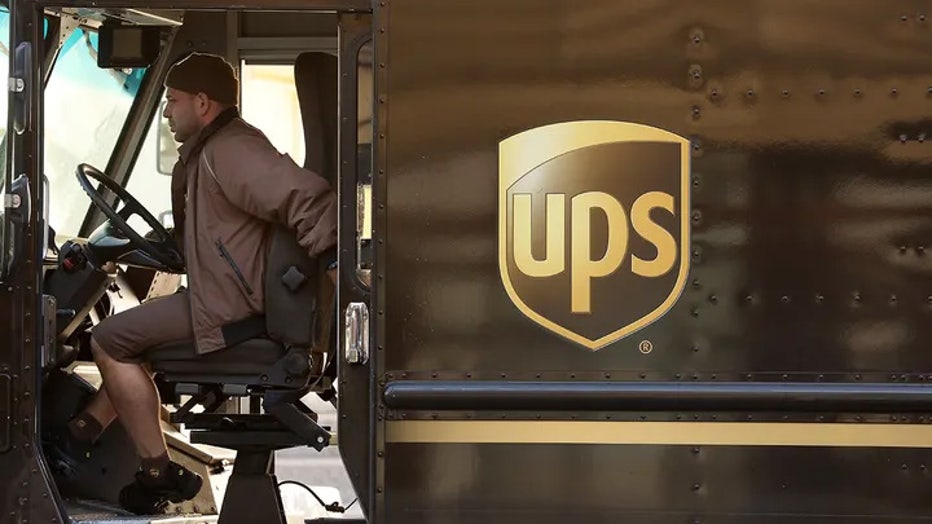 File: A United Parcel Service (UPS) driver sits in his delivery truck on January 31, 2023 in San Francisco, California. (Justin Sullivan/Getty Images / Getty Images)
AMAZON DELIVERY DRIVERS REPORTEDLY CONSIDER FUTURE AFTER UPS DEAL WITH TEAMSTERS
"First-party fraudsters target financial institutions and merchants, the businesses that they bank with, borrow or buy from," Yildrim said. "Large national banks, community banks, credit unions, lenders, fintechs and crypto have all been impacted."
Through Amazon, third-party sellers are prohibited from sending unsolicited packages to customers, and if consumers receive a package they did not order and if it is not a gift, the tech giant asks that they report it immediately.
UPS USING AI TO PREVENT 'PORCH PIRATES' FROM STEALING PACKAGES
"When fraudsters get away with theft, consumers ultimately pay the price through higher costs and additional fees," Yildrim added. "We're all stuck footing the bill."
Data compiled by FICO shows first-party fraud typically makes up roughly 10% of credit volume losses, or bad debt, and more than 20% of the value.
File: An Amazon Prime package is seen on a porch in this photo illustration on Amazon Prime Day, July 16, 2019, in Orlando, Florida. (Photo by Paul Hennessy/NurPhoto via Getty Images)
INSTACART: WHAT TO KNOW ABOUT THE ONLINE GROCERY SERVICE
"As more consumers move online, we'll start to see a shift away from in-person theft at brick-and-mortar locations to online scams like first-party fraud," Yildrim said. "Old-fashioned shoplifting won't go extinct, but unless something is done to thwart the issue, more people will begin to realize how easy it is to carry out these scams from the safety of their own homes."
"Outdated regulatory policies and a lack of data sharing make it far too easy for these fraudsters to continue cheating the system," he added.