Firefighters shimmy, climb into abandoned upstate mine to rescue wayward 'explorer'
BREWSTER, N.Y. - Rescuers battled rain and even bats to save a man from a New York mine this weekend.
Officials say they were called Sunday night to retrieve the man who was trapped in a mine behind the Brewster train station.
The former iron mines in the Brewster area date back to the 1800s and are now mostly sealed off, but firefighters say a group of friends wanted to go exploring. That's when one of them became trapped on a lower ledge.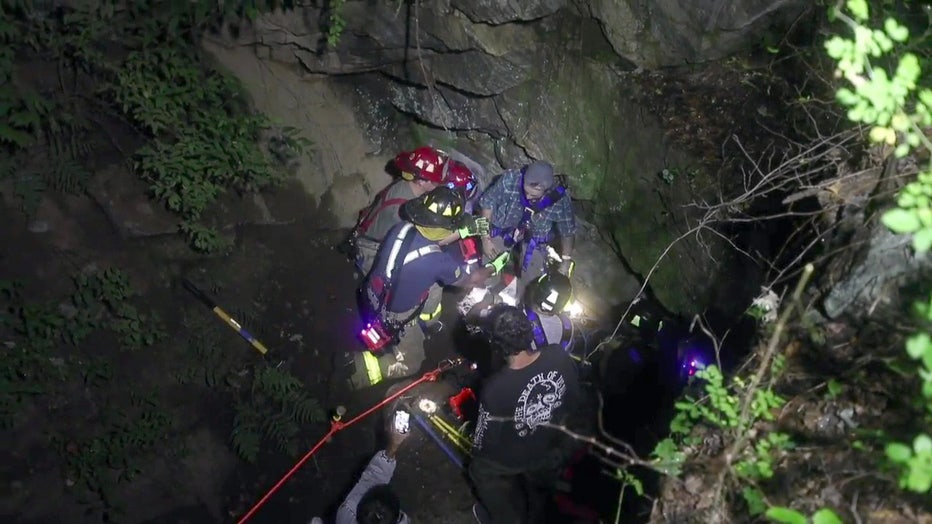 "His friends tried for hours to get him out and eventually realized they couldn't," the fire department wrote on Facebook. 
Shortly after midnight, the victim was removed from the mine and reunited with his friends, uninjured.