FBI arrests 'extremists' in power grid attack plot targeting substations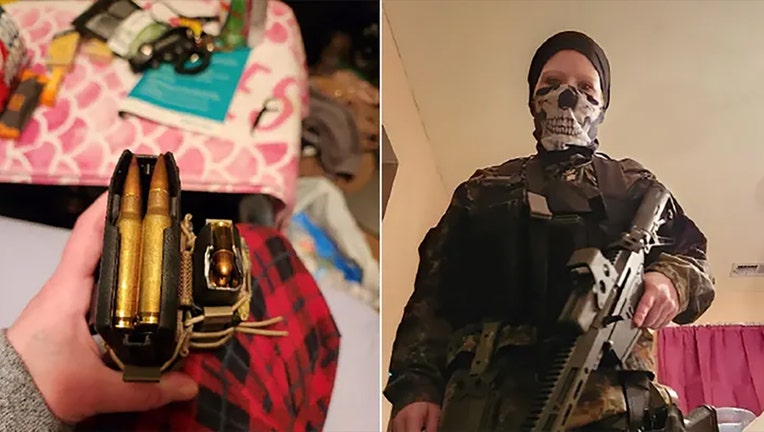 article
NEW YORK - The FBI and U.S. Attorney's Office officials in Baltimore announced they had arrested a man and woman with extremist views who were allegedly attempting to attack the power grid in Maryland.
FBI officials told reporters they believe this was a "real threat" that had been thwarted.
Sarah Beth Clendaniel, of Catonsville, Maryland, and Brandon Clint Russell, of Orlando, Florida, are charged through a federal criminal complaint with conspiracy to destroy an energy facility, Erek L. Barron, U.S. Attorney for the District of Maryland, and Special Agent in Charge Thomas J. Sobocinski, of the FBI Baltimore Field Office, announced Monday.
"This planned attack threatened lives and would have left thousands of Marylanders in the cold and dark," said Maryland U.S. Attorney Erek L. Barron. "We are united and committed to using every legal means necessary to disrupt violence, including hate-fueled attacks."
The feds day that from at least June 2022 to the present, Russell conspired to carry out attacks against critical infrastructure, specifically electrical substations, in furtherance of Russell's racially or ethnically motivated violent extremist beliefs.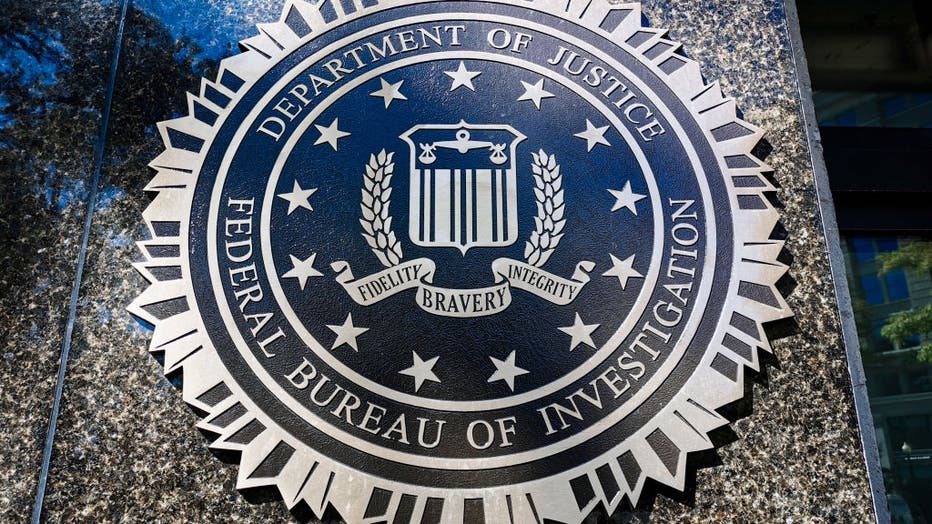 Federal Bureau Of Investigation emblem is seen on the headquarters building in Washington D.C., United States, on October 20, 2022. (Photo by Beata Zawrzel/NurPhoto via Getty Images)
They claim Russell posted links to open-source maps of infrastructure, which included the locations of electrical substations, and he described how a small number of attacks on substations could cause a "cascading failure." Russell also discussed maximizing the impact of the planned attack by hitting multiple substations at one time.  
They say that Clendaniel, collaborated on a plan to carry out the attacks by attempting to secure a weapon and identified five substations she planned to target. Clendaniel allegedly stated that if they hit a number of them all in the same day, they "would completely destroy this whole city," and that a "good four or five shots through the center of them . . . should make that happen." She further added, "[i]t would probably permanently completely lay this city to waste if we could do that successfully."
Exelon and BGE issued a statement:  "We are working closely with the FBI and state and local law enforcement as they continue their investigation, and we are thankful for their vigilance and the precautions taken to protect the electric grid for our customers and employees. Law enforcement acted before the perpetrators were able to carry out their plan, and there was no damage to any of the substations, nor was any service disrupted.
If convicted, Russell and Clendaniel each face a maximum sentence of 20 years in federal prison for conspiracy to damage an energy facility, prosecutors said.
Clendaniel is scheduled to make an initial court appearance at 2:00 p.m. ET Monday in the U.S. District Court in Baltimore before U.S. Magistrate Judge Brendan Hurson. Russell will have his initial appearance at 1:30 p.m. ET in U.S. District Court in Orlando, Florida.
FOX News contributed to this report.