Experts weigh in on Ed Sheeran's legal copyright infringement battle
NEW YORK - Ed Sheeran, the family of Ed Townsend and musicians headed into federal court Wednesday for another day of battle to amplify their arguments in the copyright infringement case, gaining a nation-wide audience.
"I know in my heart that we're doing the right thing," said Kathryn Townsend Griffin, the daughter of late Ed Townsend, who co-wrote Marvin Gaye's "Let's Get It On" – making her intent behind the case crystal clear.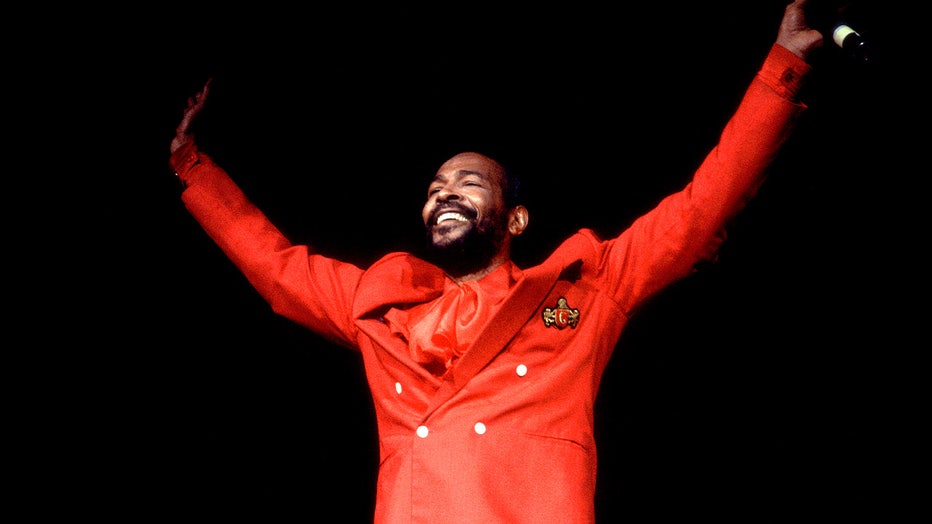 American Soul musician Marvin Gaye (1939 - 1984) performs onstage at the Holiday Star Theater, Merrillville, Indiana, June 10, 1983.  (Photo by Paul Natkin/Getty Images)
But will the jury's verdict in this case protect artists or handcuff creativity for future artist?
That's a question Berklee College of Music Professor Dr. Joe Bennett says uncovers what he thinks is a flaw in the U.S. legal system concerning copyright infringement cases.
RELATED: Ed Sheeran testifies in 'Let's Get It On' copyright suit
"In other countries, experts, lawyers and a judge handle the matter in court, but likely untrained ears will draw the line between influence and infringement," he explained.
"Jurors are a problem in the US legal system because they can be manipulated," said Bennett.
The forensic musicologist lead FOX 5 NY to a list of songs that share the same chord progressions of both dueling hits, including "Wolves" by Garth Brooks, "You know my name" by the Beatles, and Lionel Ritchie's "Stuck on you."
RELATED: Lawyer claims 'smoking gun proof' Ed Sheeran copied 'Let's Get It On'
He points out the only protectable elements of songs are the melody and lyrics, which in this case aren't the same in his opinion.
Years-old online deep dives into the case with millions of view further complicate the legal conflict as jurors will ultimately determine if music makers are drawing from inspiration or infringing on copyright laws.
"Most jurors have never written a song before and cannot tell the difference necessarily between a reusable building block of music and a copyright protected unique element," said Bennett.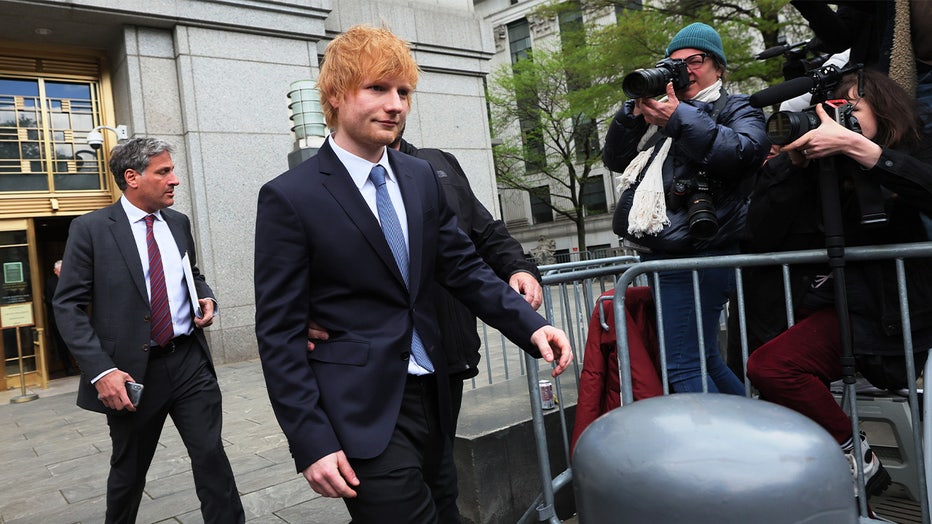 Musician Ed Sheeran leaves after the first day of his copyright-infringement trial at Manhattan Federal Court on April 25, 2023 in New York City.  (Photo by Michael M. Santiago/Getty Images)
In a similar and recent case between Katy Perry and Christian rapper, Marcus Gray, a jury initially, awarded gray $2.8 million in damages, but that decision was ultimately overturned.
The lines in this case will remain blurred until we hear a final verdict from the jury.
That trial continues Thursday.