Law over milk? NY congresswoman wants chocolate milk offered in schools
NEW YORK - A battle is brewing between Mayor Eric Adams and Upstate New York Congresswoman Elise Stefanik over chocolate milk in New York City's school system. 
Stefanik has reintroduced the Protecting School Milk Choices Act, which would require schools participating in the National School Lunch Program to offer students at least one flavored milk option.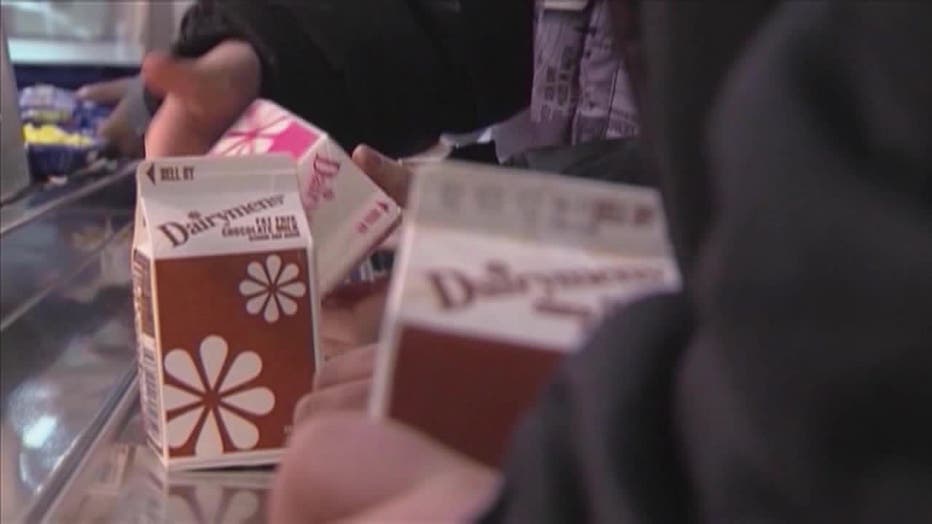 A proposed federal law would require schools to offer at least one flavored milk option.
It comes in response to the mayor, who has been trying to ban flavored milk in schools due to its high sugar content -- citing concerns about diabetes and childhood obesity. The mayor has proposed replacing chocolate milk with vegan juices.
Back in 2019, Adams posted a video called "One Brooklyn- Chocolate Milk: Do the Math" to YouTube. The video was in support of a NYC Department of Education proposal to scrap chocolate milk because of its sugar content.
RELATED:  Millions of Americans think chocolate milk comes from brown cows
In the video, Adams, who was the then-borough president, showed how much sugar was in a large glass of chocolate milk (One cup contained up to 4 teaspoons of added sugar).
Stefanik joined a bipartisan group of her colleagues last year in sending a letter to Mayor Adams, calling on him to abandon his proposal to ban flavored milk in New York City schools. The mayor has since announced a temporary delay in his decision to ban chocolate milk in schools.
Milk served in school is an essential way kids receive the necessary dairy nutrients they need for healthy growth and development, according to International Dairy Food Association figures by Stefanik.
The congresswoman also cited a national study that showed when flavored milk is removed from elementary schools, kids drink 35% less milk.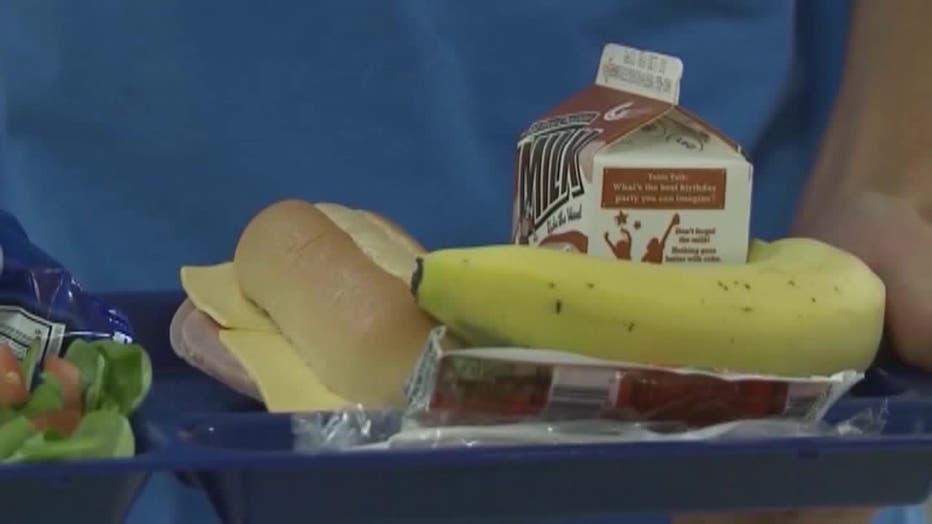 A proposed federal law would require schools to offer at least one flavored milk option.
The legislation was cosponsored by Representatives GT Thompson (R-PA), Andrew Garbarino (R-NY), Brandon Williams (R-NY), Claudia Tenney (R-NY), Nick Langworthy (R-NY), Marc Molinaro (R-NY), and Mariannette Miller-Meeks (R-IA).