NJ women's prison guard accused of sexually assaulting inmate
A male corrections officer at the state's long-troubled and only women's prison has been charged with sexual assault and official misconduct stemming from a September incident with an inmate, according to the New Jersey attorney general.
Authorities charged Senior Correctional Police Officer Tyrell Harris-McLaughlin, 28, of Jersey City, with second-degree sexual assault and second-degree official misconduct. Harris-McLaughlin is accused of sexually assaulting an inmate on Sept. 16 at the Edna Mahan Correctional Facility for Women in Hunterdon County, according to a complaint. In his role as a guard at the prison, he had "supervisory or disciplinary power" over the inmate, officials said.
"We are committed to holding accountable correctional officers who abuse their power and inflict harm on inmates," Acting Attorney General Andrew Bruck said in a statement. "I thank the Hunterdon County Prosecutor's Office, Office of Public Integrity and Accountability, and DOC Special Investigations Division for acting so quickly to investigate and bring criminal charges in this matter."
The inmate was taken to a hospital where evidence, including semen, from the alleged assault was collected, authorities said. The New Jersey State Police lab then linked the semen to Harris-McLaughlin, according to the charging document.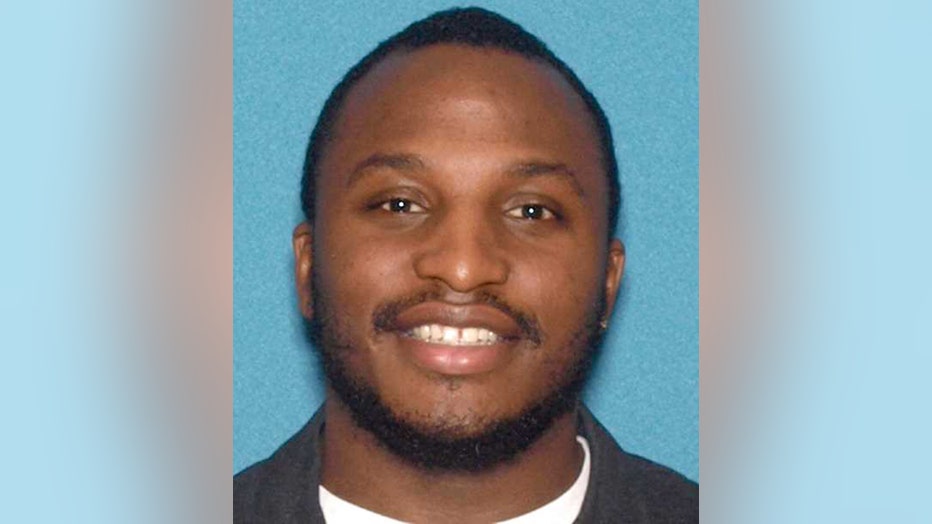 Senior Correctional Police Officer Tyrell Harris-McLaughlin, of Jersey City, N.J. (Photo via Office of the Attorney General)
In a statement, the head of the Office of Public Integrity and Accountability said that inmates are entitled to be safe from assaults, sexual or otherwise. 
"When law enforcement officers assault and exploit those subject to their authority, as alleged here, we will ensure that they are fully investigated and prosecuted," Executive Director Thomas Eicher said. 
Whether Harris-McLaughlin has an attorney to speak on his behalf is unclear, The Associated Press reported.
After a series of disturbing incidents at the prison, Gov. Phil Murphy had promised to find a way to shut down the facility. When asked about this latest case on Wednesday, he reiterated his pledge.
"This is literally disgusting — yet again — and we're going to turn the page, and this place is going to get closed," Murphy said. 
The governor, a Democrat who is running for reelection, has not given a timeline for either when that will happen or where the inmates will go.
In August, state and U.S. Justice Department officials agreed to install an independent 
monitor at the prison because of its documented history of sexual abuse of inmates. 
"When those entrusted to serve the public are alleged to have violated their oath, we will thoroughly and objectively carry out our commitment to seek justice," Hunterdon County Prosecutor Renée Robeson said in a statement.
With The Associated Press.