Dramatic video shows plane crash-landing on Long Island beach
BROOKHAVEN, N.Y. - A single-engine plane was forced to make an emergency landing on a beach in Long Island, New York, on Friday, after an engine malfunction, and the dramatic moment was caught on camera.
The plane was piloted by Queens Assemblyman Clyde Vanel, who said in a Facebook post that when the aircraft suffered an engine failure, he landed the airplane at the "nearest safe location while attempting to minimize damage to persons or property."
"I am thankful that I was able to walk away without injury," he said in the post.
Caelyn Canace, who just happened to be walking her dog on the beach while on a lunch break, recorded the moment the plane landed on Shoreham Beach.
"You can imagine, it was not a regular walk on our beach," she told Storyful. "I realized that something did not look right, and then I was thinking, 'Oh my God, this plane is going down.'"
WATCH: PASSENGER CAPTURES NIGHTMARISH SCENE AS AIRPLANE FLIES THROUGH STORM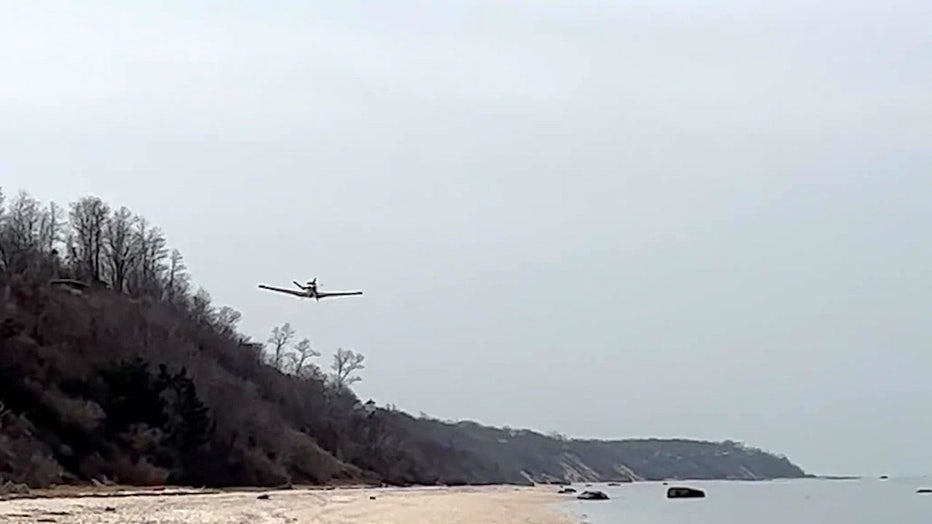 The pilot lowered the landing gear just seconds before landing.
Vanel and a passenger were on the plane when it landed on the beach.
Canace told Storyful that she approached Vanel and the passenger and "invited them over to my house to clean up and then took them to Brookhaven airport."