Dallas police release video of deadly shootout with sex offender who stole car, handcuffed woman to seatbelt
DALLAS - The Dallas Police Department released more details Tuesday about a deadly shooting that involved police officers this past weekend.
Police said a man who stole a car, later identified as 55-year-old Michael Shirley, exchanged gunfire with officers just after midnight Sunday in the White Rock area.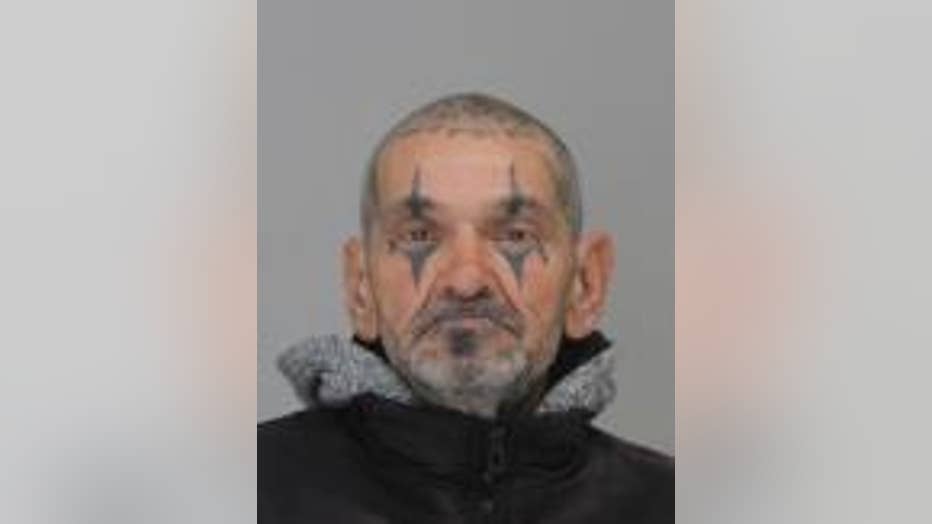 Michael Shirley (Source: Dallas County Sheriff's Office)
Officer Francis Vela and her partner responded to the area around Barnes Bridge Road at the request of covert officers who followed the silver Cadillac SUV with paper plates that didn't belong to it.
Shirley, who was outside the vehicle, was given verbal commands to stop and show his hands, but he pulled out a handgun from a shoulder holster.
Dash camera video showed Officer Vela firing at Shirley and the suspect returning fire.
The suspect then hopped into the stolen SUV and drove off.
The officers chased Shirley until he hit a curb and flipped the car.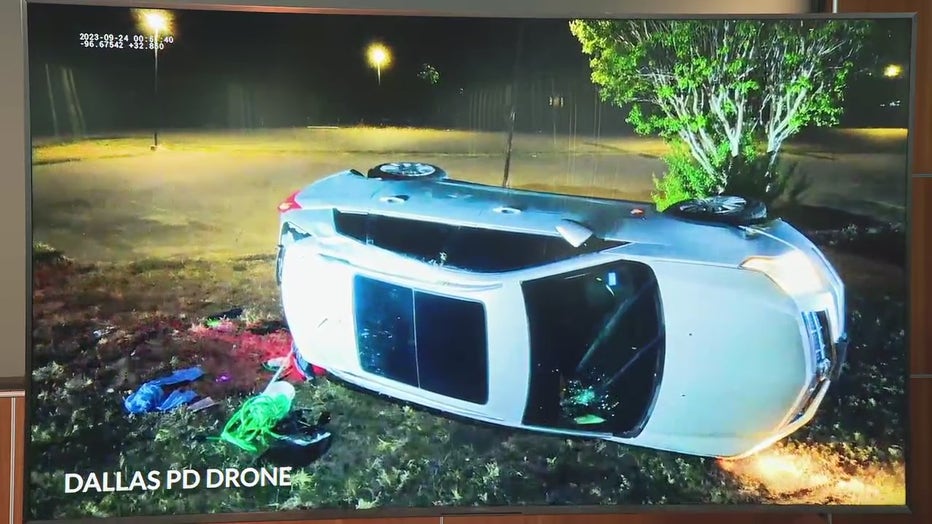 Police said Shirley then shot at officers again.
Two covert officers, armed with rifles took cover behind a car and returned fire, hitting him.
Dallas police then launched a drone to get a closer look at the vehicle.
Inside the overturned SUV, they saw a woman handcuffed in the backseat.
"The woman said she got into the suspect's vehicle voluntarily and as they drove around the suspect pulled her into the second row of the vehicle and handcuffed her to the seatbelt," said Dallas Police Chief Eddie Garcia during the Tuesday news conference.
The woman was not hurt and is not being charged with any crime.
Officers rendered aid on Shirley, but he died on the scene. The gun he used to fire at officers was found nearby.
Chief Garcia said that Shirley has an extensive criminal history, including spending 8 years in prison for indecency with a child.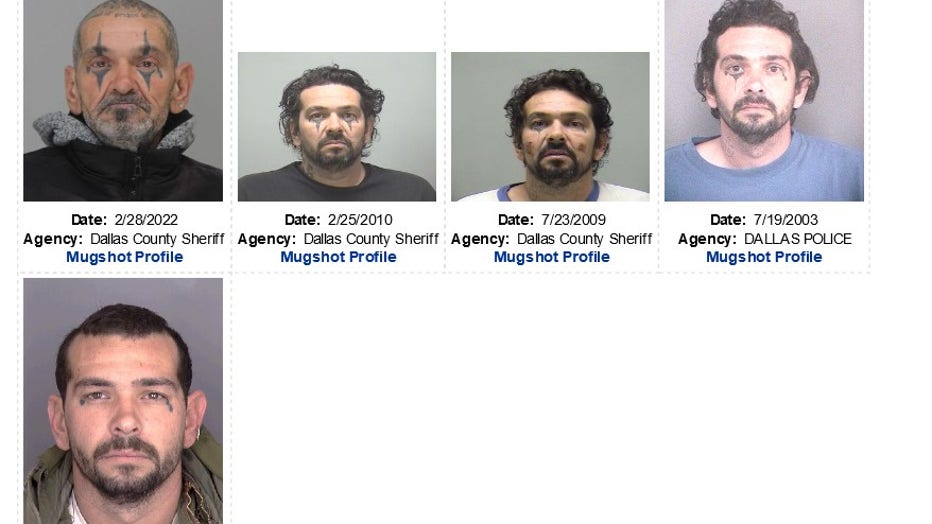 Shirley had active warrants out for his arrest at the time of the chase and shooting.
A police vehicle was hit twice by gunfire, but no officers were hit or injured.
Garcia commended the actions of his officers, saying they saved lives.
"It is much, much more violent for my officers and officers across the country, but my officers are undeterred," said Garcia.
This incident was the 10th officer-involved shooting by the Dallas Police Department this year. In 8 of those incidents, the officers were fired upon.
"No call is routine. This should've been a traffic stop. Instead, a violent criminal predator I might add chose to fire on my brave men and women not once but twice," he said.
The officer-involved shooting is under investigation which is routine.
Chief Garcia says overall violent crime in the city is down 12 percent, but acknowledged that murders are up 6 percent.
Still, he says the city's violent crime reduction plan is still moving in the right direction despite the increase in murders of late.