Domino's Pizza hiring workers to help with deliveries during coronavirus pandemic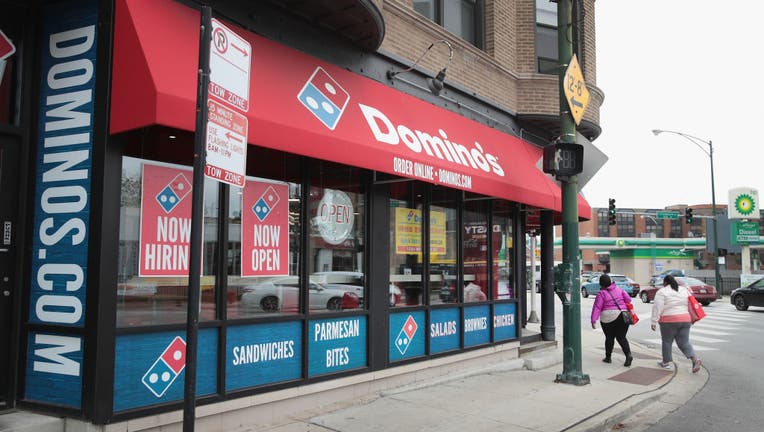 article
Domino's Pizza expects to hire about 10,000 workers nationwide in response to the coronavirus pandemic.
The company says it's looking for delivery drivers pizza makers, customer service representatives, managers and licensed truck drivers for its supply chain centers. 
"While many local, state, and federal rules are closing dine-in restaurants, the opportunity to keep feeding our neighbors through delivery and carryout means that a small sense of normalcy is still available to everyone," CEO Richard Allison said in a statement. 
The need will vary based on individual stores. Delivery accounts for about 55 percent of Dominos' total orders. 
Many cities across the nation have ordered bars and restaurants to only serve food to-go and eliminate any dine-in options as the coronavirus pandemic continues, resulting in thousands of works being laid off or having their hours drastically reduced.
The National Restuarant Association has sent the White House a financial relief proposal this week asking for a $145B bailout. According to the NRA, it anticipates that as many as seven million jobs may be lost in the next three months, with restaurant sales declining by $225B.