Domino's giving away $1 million in free pizzas to customers with student loan payments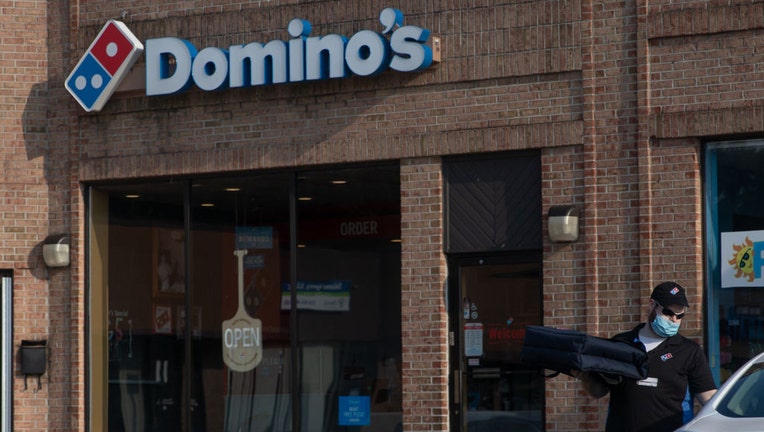 article
As millions of borrowers face the grim reality of repaying their student loans, Domino's is offering some relief with pizza. 
The Michigan-based franchise is giving away $1 million worth of free pizzas to anyone resuming their student loan payments as part of its emergency pizza promo. 
Domino's is giving away a limited number of free emergency pizza for student loans codes daily, until all of the $1 million worth of free pizza codes get claimed, the company said in a release. 
Borrowers with existing payments can apply for one free medium two-topping pizza while supplies last and can earn a free emergency pizza. 
RELATED: Domino's launches 'emergency pizza' program: Free pizza when needed
"Student loan payments have resumed for millions of Americans, and we wanted to help in our own little way by using the power of pizza to do something nice for our customers,"Kate Trumbull, Domino's senior vice president – chief brand officer, said in a company release.  "When life gives you loans, Domino's gives you free pizza!"
To get a free pizza, customers have to visit dominos.com/student-loans, verify their email address, and if codes are available on the day you apply, Domino's will send an email with a free pizza code good for the next online carryout or delivery order made within the next 30 days. 
But in order to redeem the free pizza code on a delivery order, there are delivery requirements you have to meet, the release said. 
For more on the pizza giveaway, click here. 
This story was reported from Washington, D.C.