DOJ report: Louisville police engaged in pattern of violating constitutional rights
U.S. Attorney General Merrick Garland said the Louisville Metro Police Department engaged in a pattern of violating constitutional rights Wednesday.  
He said "some officers have demonstrated disrespect for the people they are sworn to protect." 
A Justice Department report said the Louisville Police Department "discriminates against Black people in its enforcement activities," uses excessive force and conducts searches based on invalid warrants. It also said the department violates the rights of people engaged in protected speech, like the street protests in the city in the summer of 2020 after Breonna Taylor's death. 
Garland said some officers have assaulted people with disabilities and called Black people disparaging names. 
He added the "report finds that LMPD uses excessive force including unjustified neck restraints and the unreasonable use of police dogs and tasers."  
READ MORE: Breonna Taylor's boyfriend settles lawsuits over deadly shooting during police raid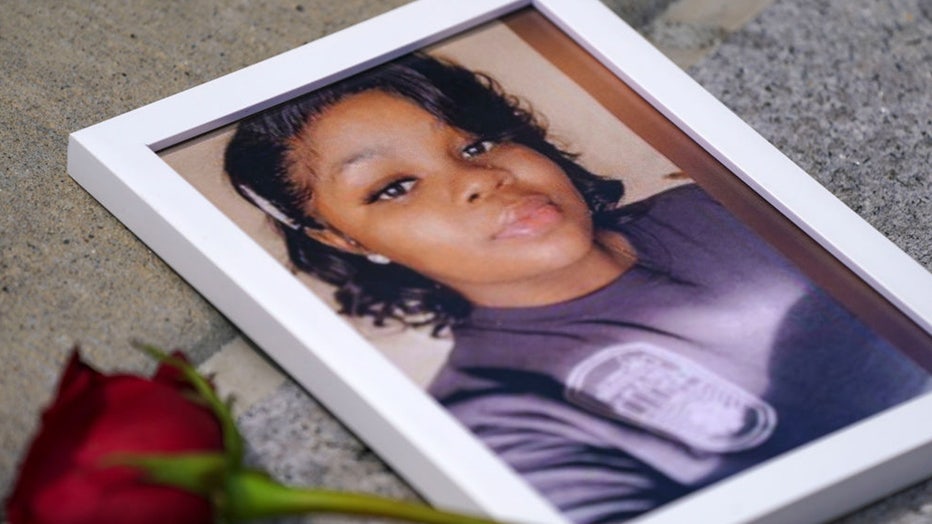 FILE - A photo of Breonna Taylor is seen among other photos of women who have lost their lives as a result of violence during the 2nd Annual Defend Black Women March in Black Lives Matter Plaza on July 30, 2022 in Washington, DC. (Leigh Vogel/Getty Images for Frontline Action Hub)
The DOJ  findings also showed some officers "have videotaped themselves throwing drinks at pedestrians from their cars." 
A probe into the Louisville Metro Police Department was launched by the DOJ after the wrongful death of Taylor. 
In 2020, Taylor was asleep with her boyfriend in her home when officers executed a "no knock" warrant, shooting her to death. 
It was learned later that Taylor had nothing to do with the crime they were investigating. 
Also Wednesday, the Justice Department announced it will review the Memphis Police Department policies on the use of force, de-escalation strategies and specialized units in response to the fatal beating of Tyre Nichols during an arrest. The 29-year-old motorist died Jan. 10, three days after his violent arrest. 
Ken Belkin, a criminal defense and civil rights lawyer, believes these findings and recommendations are also designed to  send a message to police departments around the country.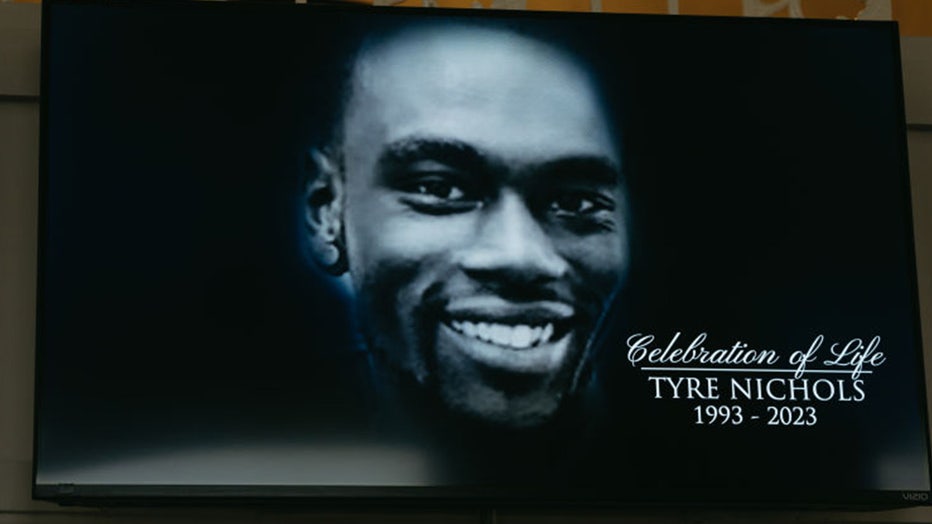 FILE - A screen at the entrance of Mississippi Boulevard Christian Church displays the celebration of life for Tyre Nichols on Feb. 1, 2023, in Memphis, Tennessee. (Lucy Garrett/Getty Images)
"I think it sends a message that some departments need to join the 21st century and stop doing some of the things that we now have become more evolved and more enlightened that we know are kind of massive violations of people's civil rights," Belkin told FOX 5 New York. 
The Associated Press contributed to this report.