Docs: Suspect in Leticia Martinez's disappearance 'tried to murder her son' before torching her car
SEATTLE - Newly released charging documents further detail what may have led up to the disappearance of Leticia Martinez. The suspect arrested in connection to her disappearance has also been officially linked to her son's kidnapping, according to court documents.
Martinez, 58, was last seen at a Seattle Mariners game on March 31 with 46-year-old Brett Gitchel. She took a selfie of her and Gitchel, sending it to her family.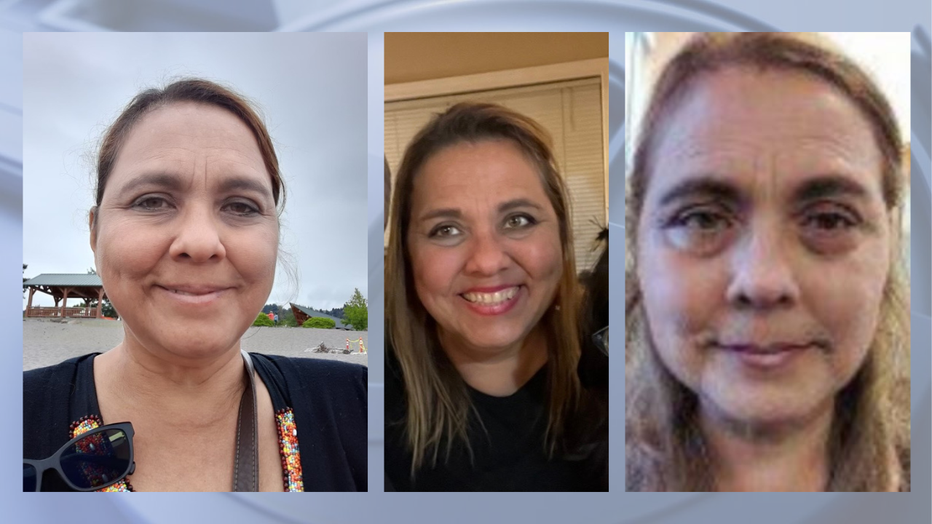 That was the last time she was seen alive, and Gitchel has been arrested in connection to her disappearance.
"Within a three days period, Brett Gitchel was the last person to be seen with Leticia Martinez-Cosman. Brett Gitchel would drive Leticia's vehicle to a remote area outside Seattle for a short period of time the next day, kidnap and attempt to kill her son and burn Leticia's vehicle," court documents said. 
ALSO READ: TIMELINE: What we know so far about the disappearance of Leticia Martinez
Prosecutors allege that Gitchel was the man who Martinez' son came in contact with in the early morning hours of April 2. Her son woke up to the sound of someone knocking on his bedroom door (from inside the house). He did not recognize the man, but believed he may have been a neighbor. The man told him that his mother had been hurt in a fall and that he could take him to the hospital to see her.
Sometime during the car ride, the man parked the vehicle and tried to put a bag over Martinez' son's head in an effort to choke him. The man then used his forearm, when that didn't work.
Her son fought back and bit the man and was able to escape and hid in the woods.
Court documents say Gitchel was that man. He had wounds on his hands that look to be scabbed or bite marks. It's unclear if a warrant has been issued for a DNA sample to see if the wounds were caused by her son fighting back. 
  (Seattle Police Department)
Phone records determined that Gitchel was in the same area at the same time where Martinez's son had reported the attack, according to court documents. 
On that same day, around 6:40 a.m., Martinez's Honda CRV that she took to the Mariners game that day was found burning on the side of the road near Lewis Park and north Beacon Hill. She was not inside. Court documents say the fire appeared to have been intentionally set from the passenger side and that an "unknown accelerant was used." 
According to newly released court documents, Gitchel was seen on surveillance footage buying a red one-gallon portable gas container at a Shell gas station on Beacon Ave. S. In a separate transaction at the same gas station, Gitchel purchased a lighter and also filled the container with fuel at the pump. 
Surveillance footage indicates that Gitchel purchased the gas container and lighter around 6 a.m. the same day Martinez's car was found burned.
The Shell gas station he was seen in footage buying the gas canister is less than a mile away from where Martinez's car was found, according to Google Maps.
Prosecutor Chris Anderson also said in court on April 7 that Gitchel's phone had pinged where Martinez' car was burned.
  (Seattle Police Department)
Gitchel has now been charged with first-degree attempted murder, first-degree kidnapping, second-degree unlawful possession of a firearm, first-degree theft and second-degree arson. 
He was arrested at a Shoreline Costco on April 5, accused of stealing $10,000 worth of jewelry from a Costco in Seattle's SODO neighborhood.
Martinez is still missing. She is about 5'9" and weighs around 135 pounds. She has green eyes and brown hair. Call 911 if you see her.