Business associate of DJ Envy arrested in alleged Ponzi scheme
NEW YORK - Cesar Pina, a longtime business partner of popular radio host DJ Envy, has been hit with a federal wire fraud charge.
US Attorney for the District of New Jersey, Phillip Sellinger, said Pina "defrauded investors in a Ponzi scheme."
"Promising returns that were too good to be true, Pina allegedly defrauded dozens of people of millions of dollars," Sellinger added in a statement.
Pina built a following on social media and then a partnership with DJ Envy.
Envy, however, has not been charged.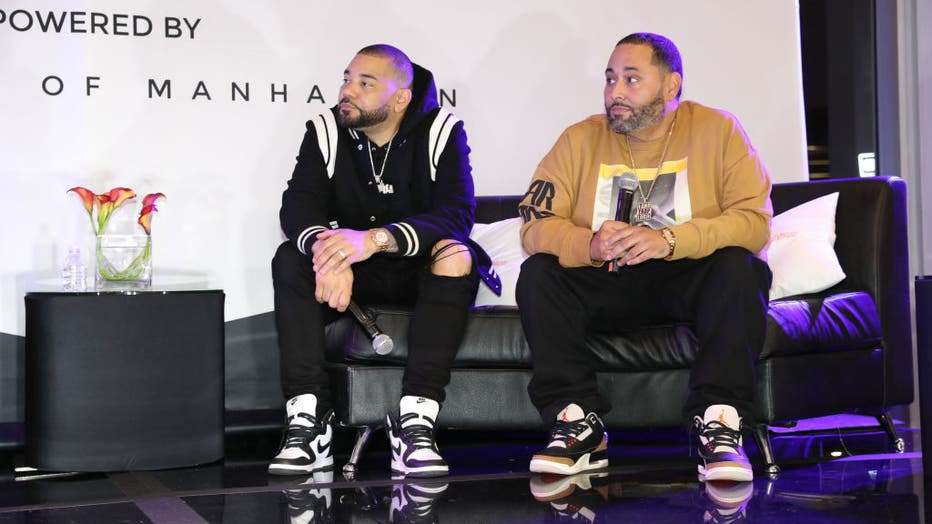 NEW YORK, NEW YORK - OCTOBER 04: DJ Envy and Cesar Piña attend Brandon Medford Sales Academy Launch Event on October 04, 2022 in New York City. (Photo by Johnny Nunez/Getty Images for Brandon Medford Enterprises)
In an episode of Maino TV's Kitchen Talk podcast in October 2021, Envy—whose real name is RaaShaun Casey—discussed his relationship with Pina.
"He said, 'You don't use your money. Use other people's money to get these deals.' It started teaching me the game of how to do it without using it and use minimal money," Envy said.
In that same interview, he also described reaching out to media personality and former rapper Joe Budden about the business opportunity.
Budden, just this month, reacting to those comments and recalling that long-ago conversation, saying it "just sounded fishy."
After the recent allegations surfaced, DJ Envy addressed them on his podcast The Breakfast Club.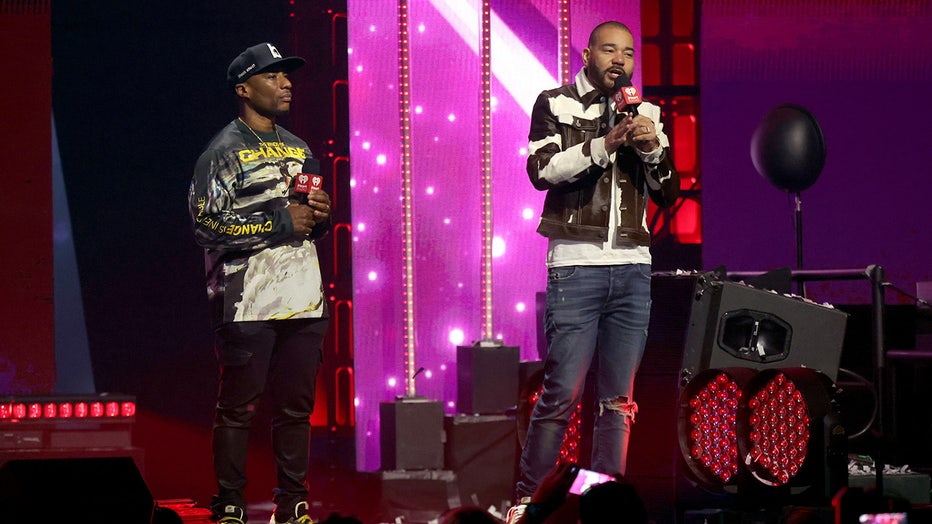 Charlamagne tha God and DJ Envy speak onstage during the 2023 iHeartRadio Music Festival at T-Mobile Arena on September 23, 2023 in Las Vegas, Nevada. (Photo by Rich Polk/Getty Images for iHeartRadio)
"Cesar, if he took money, I wasn't privy to it, nor did I even know. But I do understand how people feel if they did give him money because I gave him a lot of money that I didn't see a dollar of return," Envy said. "For anyone to say I was involved, that is totally not true."
Envy's attorney, Massimo D'Angelo says Envy "is a victim in this alleged scheme."
"You could always have people that are engaged in business together," D'Angelo said. 
Attorneys for Cesar Pina— who was released on bond— have not responded.