Disney's iconic Dole Whip treat coming to a grocery store near you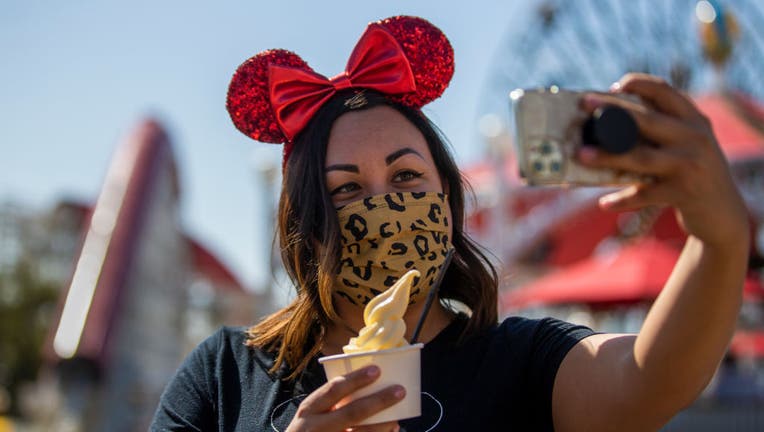 article
LOS ANGELES - Now you don't have to shell out an arm and a leg to experience Disney's delicious Dole Whip treat that has previously been exclusively available at theme parks. 
The frozen treat, and one of the most iconic treats prompting mile-long lines at the theme park, is now available in grocery stores, according to a company announcement March 3. 
Dole Packaged Foods, the maker of the famous Dole Whip, says the frozen delight will be available in three flavors – pineapple, mango and strawberry. 
As for which specific retailers will carry the dessert still remains unclear. A specific release date is also currently unknown. 
The news couldn't come at a better time since Dole Whip Day is on July 21, according to Disney. 
For those who have a craving for the treat but don't want to make the trek to a theme park near you or a local grocery store, here is the recipe: 
1 big scoop of ice cream
4 oz. of pineapple juice
2 cups of frozen pineapple
The recipe, posted by the foodie guide on Disney Parks Blog, says to add ingredients to a blender and blend until smooth. It then says to add the mixture to a piping bag and form into a swirl in a cup. 
Dole also released their own dairy-free version of the recipe on their website.