Disney employees give dirty details about Most Magical Place on Earth guests: 'Code H'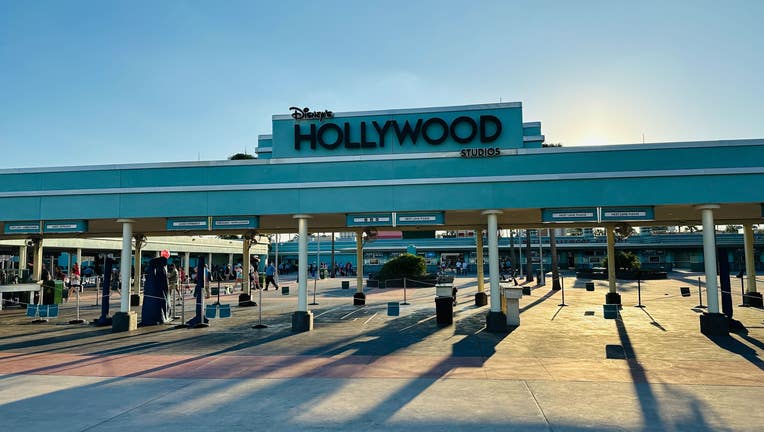 article
LAKE BUENA VISTA, Fla. - Sometimes, bodily urges come while standing in the lengthy lines at Walt Disney World, with employees of the theme park sharing candid details of kids and adults alike defecating, urinating and throwing up while in line.
Karen, a current employee – known as a cast member for Disney World in Florida, told Fox News Digital that there are code names for bodily fluid occurrences at the park.
"So we have codes that we use. A code U is urine, and code H is for poop, and then a code V is for vomit," she said.
"Vomit happens daily, but code H happens only a couple of times a month," Karen said.
The current employee for the House of Mouse said dealing with bodily fluids is a regular occurrence at the popular vacation spot.
"One time I was assisting at a gate [at an attraction] and there was a little girl, and she's like, 'Mom, I have to go to the bathroom, I have to go.' And the Mom was like, 'No, you can hold it,'" Karen said. 
"She ended up peeing all over because she couldn't hold it and her family still wanted to ride. I was just like, you're not riding with your child literally dripping in pee."
The cast member said sometimes parents insist that their kids hold it and then get mad when they have an accident.
"Usually the parents get their kids out in time, but there are instances where the parents are like, 'No, you're going to wait,'" Karen told Fox News Digital. "And then the parents even get mad at their kids because they now are probably even more delayed."
Disney fanatics on a Disney World sub-Reddit commented that they had seen a child defecate while in line for the popular Star Wars ride at Disney World's Hollywood Studios. 
MORE DISNEY NEWS:
"I am in the queue for [Rise of the Resistance] – someone let their kid take a dump on the floor, and then they just walked out and left it- WTF?" one person commented.
The fecal sighting was supported by a cast member, who said it was the third defecating instance of the day.
"For the skeptics… this actually happened. Fun fact: this was one of three s--- related incidents at Rise today. Less fun fact: I was here for all 3 of them," the Disney employee commented.
Another Reddit user, who claimed to be a former cast member, said such occurrences no longer faze him.
"Bodily fluids no longer bother me after working at Disney," he wrote. 
The former employee added that the attraction he worked was nicknamed "the poop hall" because so many adults and children defecated there.
"Let's just say that the attraction I work at has what the cast ended up dubbing 'the poop hall' because of the amount of times guests have gone in there and pooped," the Reddit user wrote. "We even put up a camera, and it didn't stop it." 
This claim was seconded by another Disney employee, writing, "Good lord the poop hallway."
"Gives me war flashbacks," the former cast member added.
Karen said the grotesque trend of using the bathroom while waiting in line is partly due to recent longer lines at attractions. 
She added that she cannot understand why parents don't take their kids to the nearby restrooms scattered liberally throughout the park and then return to their spot in line.
"Disney does a pretty good job of providing companion restrooms and enough restrooms for guests and everything," the cast member said. "We literally have two bathrooms right outside our attractions."
"There are plenty of bathrooms everywhere, you can always point someone to a nearby bathroom," Karen added.
The dirty details of Disney come as the theme park continues to raise the prices in all its parks in both Florida and California.
The price of a ticket on the busiest days at Disneyland will now cost guests $194, an increase of more than 8%. The cost of a five-day ticket climbed by nearly 16% to $480.
At Disney World in Florida, the cost of a one-day, one-park ticket will remain at $109. However, the theme park increased prices for annual passes and parking.
GET FOX BUSINESS ON THE GO BY CLICKING HERE 
"We are constantly adding new, innovative attractions and entertainment to our parks and, with our broad array of pricing options, the value of a theme park visit is reflected in the unique experiences that only Disney can offer," a Disney spokesperson previously said.
Shares of Disney are up over 1% this year, trailing the S&P 500's 15% rise as CEO Bob Iger continues pushing his turnaround plan for the media giant. 
A spokesperson for Disney World did not immediately respond to Fox News Digital's request for comment.