Advocates seek raises for those who help state's most vulnerable
HEMPSTEAD, N.Y. - Aliyah Godbolt puts in 15-hour days doing arguably some of the most important work for a vulnerable population that oftentimes needs the most assistance.
The direct support professional (DSP) at the Cerebral Palsy Association of Nassau oversees as many as 15 participants at a time. But she barely makes minimum wage because the nonprofit says state funding they receive is inadequate.
On Tuesday, the community of individuals with disabilities rallied for a raise, asking New York Governor Kathy Hochul for an 8.5-percent cost of living adjustment, up from 2.5, to be included in the budget.
They're also asking for a $4,000 base increase to help support professionals like Aliyah.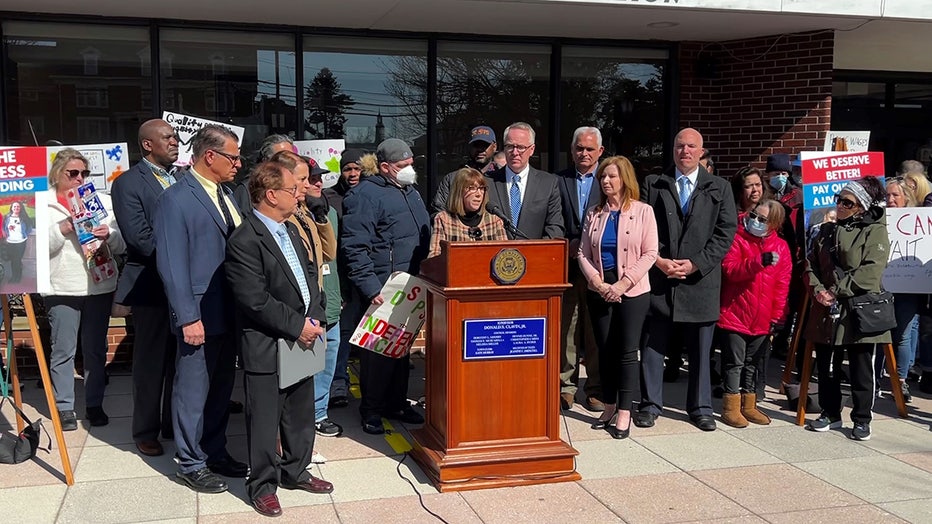 Advocates believe the governor's 2024 budget ignores the needs of individuals with disabilities and the workforce they rely on. But her office says they're working on a budget that meets the needs of all New Yorkers and a 2.5-percent adjustment would provide nearly $75-million in state funding. 
The need for funding and support comes as several group homes and day programs within the state have closed. Parents say more than half of those that are open have waitlists.
Many Long Islanders will also take part in a rally in Albany on Thursday to demand governor increase funding before the final budget is decided.