Despite request for no bond, convicted Florida sex offender released after allegedly abusing baby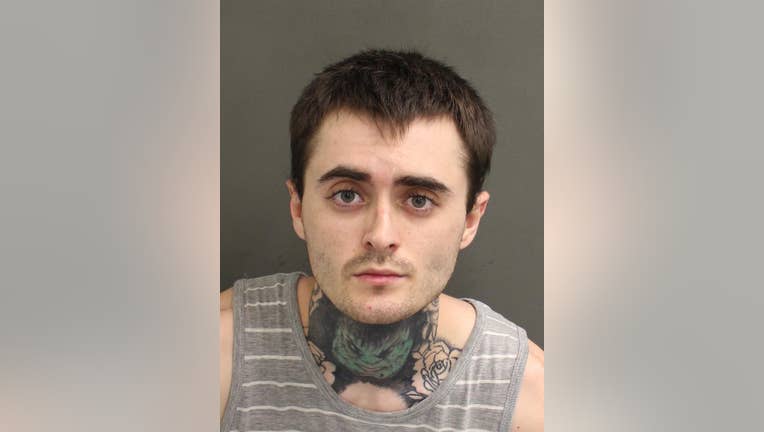 article
ORLANDO, Fla. -  A registered sex offender in Central Florida was arrested for severely injuring an baby, and has since bonded out.
The investigation began on August 9 when Orange County deputies responded to AdventHealth Orlando for a report of a child with bruising to his face. 
Records show medical staff found an extensive amount of injuries, including rib fractures, a blood blister on the baby's ear, temporal swelling, an elliptical-shaped laceration to the neck, and a vertebra fracture.
According to the affidavit for 23-year-old Chris Garcia, doctors told detectives the injuries were likely caused by a great amount of force over a period of time, adding that an injury to the boy's tongue and swelling in his throat were likely caused by an object being forced into his mouth.
"The fracture to the C3 vertebra with ligament damage and epidural hematoma was extremely alarming, due to this type of injury commonly causing paralysis and even death," according to the report.
Detectives said, according to the child's mother, Garcia volunteered to give the child a bath. Later, she discovered redness, which later turned into a bruise, under the child's right eye. When she confronted Garcia, he said a baby bottle fell and hit the boy.
After Garcia fell asleep, the mother took the child to the hospital.
During the investigation, detectives said they learned Garcia showed signs of "resentment and jealousy" toward the baby, and he became detached in recent weeks. 
During a controlled phone called from the hospital room, Garcia told the child's mother to "make something up" in regards to the child's injuries, according to his arrest report.
Detectives said Garcia claimed that he and the boy's mother bathed the child together, and his statements were inconsistent with the information provided by other relatives. 
He was arrested Friday on an aggravated child abuse charge. In his affidavit, the detective requested no bond "due to the severity of this case, and Chris' past history involving sexual offenses towards children."
Garcia has since bonded out of Orange County Jail.
Officials did not specify Garcia's relationship between the victim and the victim's mother. The victim's exact age was not provided in Garcia's arrest report, but the victim was described as a "baby," and it also mentions the child was not taken to his one-month medical check-up with a doctor.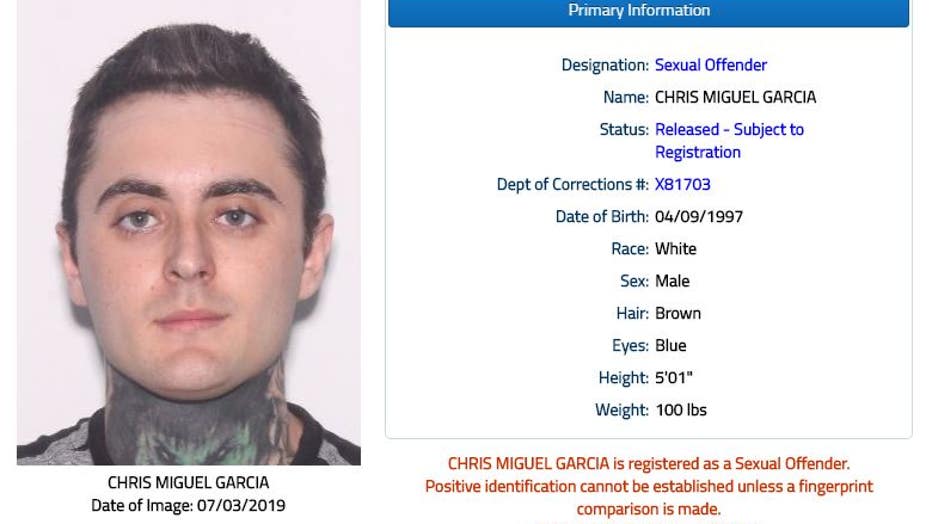 Screenshot from the Florida Department of Law Enforcement's website
According to the Florida Department of Law Enforcement, Garcia was convicted in 2013 of lewd and lascivious molestation of a victim under the age of 12.