Derek Chauvin sentenced to 20 1/2 years for violating George Floyd's civil rights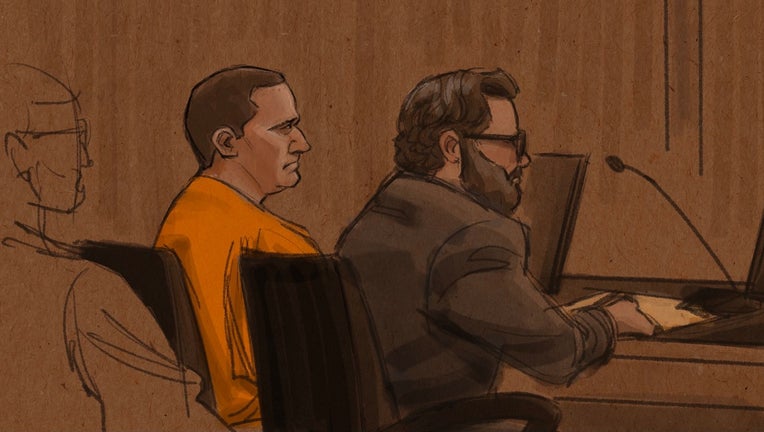 article
ST. PAUL, Minn. (FOX 9) - Derek Chauvin was sentenced to 20 ½ years in prison on Thursday after reaching a plea agreement on federal charges that he violated George Floyd's civil rights in 2020, as well as those of Jonathan Pope, a Black teenager, in 2017. 
U.S. District Judge Paul Magnuson sentenced Chauvin, the former Minneapolis police officer who murdered Floyd, to 252 months in prison (21 years) but is giving Chauvin seven months off that tenure because of his time spent in isolation in state prison. That means Chauvin has been sentenced to 245 months in prison, which is approximately 20 ½ years. 
This sentence adds a few years to the time Chauvin is already serving for his murder conviction while transferring him to federal custody, where experts say Chauvin will likely be safer and may be held under less restrictive conditions. This federal sentence will run concurrently with the 22 ½ years he received in Hennepin County court for murdering Floyd. 
Judge Magnuson said he doesn't know why Chauvin kneeled on Floyd's neck until he died, but he will be punished. Chauvin will also have to pay restitution, the judge said. 
The sentencing is on the lower end of the expected sentence of between 20 to 25 years. Prosecutors had requested the full 25 years in prison on the grounds his actions were needless and cold-blooded, and that it includes a case that was not part of the state's murder case. Chauvin's defense attorney Eric Nelson during Thursday's hearing said Chauvin "is so much more than just that day, May 25, 2020," and is not a risk to re-offend. He asked the judge to sentence Chauvin to 20 years in prison.
In a statement after the sentencing, Minnesota Attorney General Keith Ellison, whose office prosecuted Chauvin in the state's case, called the sentence in federal court "appropriate and right."
The former Minneapolis police officer pleaded guilty on Dec. 15, 2021, to the federal charges, admitting for the first time he kept his knee on Floyd's neck — even after he became unresponsive — resulting in Floyd's death on May 25, 2020. Chauvin, who is white, admitted he willfully deprived Floyd of his right to be free from unreasonable seizure, including unreasonable force by a police officer.
H⁠⁠e also pleaded guilty to unrelated but similar charges related to excessive use of force against a then-14-year-old boy, Pope, who is also Black, in 2017. Pope and another woman, who alleges Chauvin assaulted her while he was on the force, have filed civil lawsuits against Chauvin and the City of Minneapolis. The rest of the federal charges against Chauvin were dismissed. 
Chauvin addresses the court
Prior to Chauvin's sentencing on Thursday, Chauvin addressed the court briefly, offering no apology to Floyd's family or Pope. He spoke directly to Floyd's children, saying "I wish them the best in their life." He also wished Pope the best. 
Floyd's family and Pope also provided victim impact statements. Pope told the courtroom he was abused by Chauvin and thought he was gonna die during police interaction in 2017.
Floyd's girlfriend, Courteney Ross, in a written statement that was read in court on her behalf, recounted the morning after Floyd's deadly arrest and the social media video that went viral across the world. She told the court it took her more than a year after Floyd's murder to "Stand up again … Floyd is the man I loved," she said.
Carolyn Pawlenty, Chauvin's mom, also spoke, saying the MPD "has failed to back their own ... it was not her son's intent to kill someone that day." She said her son has received "thousands of cards of support" over the last couple of years and asked the judge to sentence Chauvin to a federal prison near Minnesota or Iowa, because that's where Chauvin's family lives. 
Thao, Kueng and Lane
Chauvin's former colleagues, Tou Thao, J. Alexander Kueng, and Thomas Lane, were found guilty in February in federal court of violating Floyd's civil rights. They haven't yet been sentenced in federal court.
In the state's case, Thao and Kueng are scheduled to go to trial on Oct. 24. Meanwhile, Lane pleaded guilty in state court to aiding and abetting manslaughter in Floyd's murder. Lane's sentencing in state court has been scheduled for Sept. 21. 
During Thursday's hearing, the judge said Chauvin destroyed the lives of Thao, Kueng, and Lane. 
The Associated Press contributed to this report.