US Department of Defense issues 'be ready to deploy' orders over weekend in response to Israel-Hamas war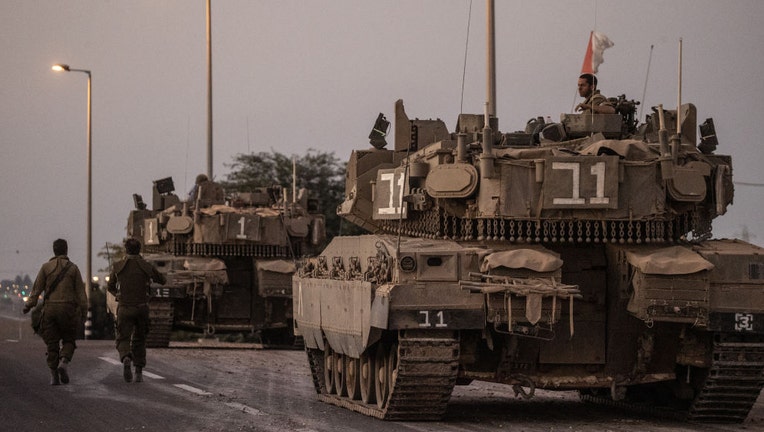 article
U.S. Secretary of Defense Lloyd Austin put a significant number of U.S. troops on stand-by to "be ready to deploy," over the weekend, though officials say the U.S. role would not be for combat.
A U.S. official confirmed with Fox News that Austin issued orders to troops that they should be ready to be deployed to the Eastern Mediterranean within 24-hours of receiving an order.
Specifically, top officials say troops would be sent to advise and provide medical support to Israeli forces.
The order is less of a deterrence posture like what has been seen with the mobilization of the USS Ford and USS Eisenhower strike groups in the Mediterranean, but instead appears to be a more direct support role for defense of Israel, if needed.
FORMER ISRAELI SOLDIER SUGGESTS HOSTAGE RESCUE OPERATIONS BEHIND DELAY IN GROUND INVASION OF GAZA
On Monday, the Wall Street Journal reported that 2,000 U.S. troops were notified to prepare to be ready within 24 hours if needed, but Fox has not confirmed the 2,000 troops, nor what units have been notified.
The order was issued just days after a special operations Marine Corps unit participating in exercises scheduled through Oct. 22 departed early "as a result of emerging events." These troops are not designated for combat roles, but for advising and medical support. 
Last week, the USS Gerald R. Ford Carrier Strike Group arrived in the Eastern Mediterranean Sea to "deter any actor seeking to escalate the situation or widen this war," according to a press release from U.S. Command Central, and on Friday, the USS Dwight D. Eisenhower departed out of Norfolk, Virginia for a "scheduled deployment."
BRUTAL HAMAS 'SHADOW UNIT' LIKELY BEHIND HOSTAGE RAIDS POSES RESCUE NIGHTMARE: EXPERT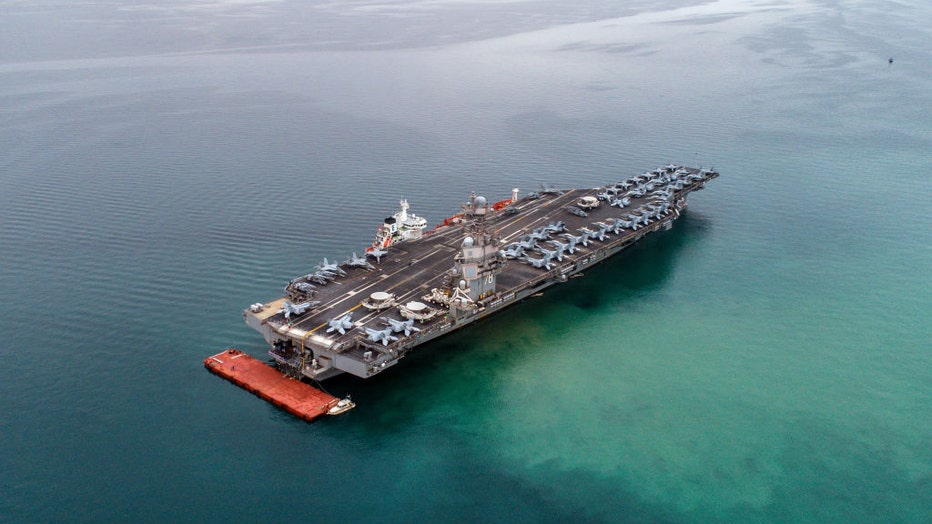 EDITOR'S NOTE: (Image taken with a drone)American aircraft carrier USS Gerald R. Ford is seen from the air anchored in Italy in the Gulf of Trieste. The USS Gerald R. Ford is the largest warship in the world. (Photo by Andrej Tarfila/SOPA Images/Ligh
White House National Security Council spokesman John Kirby said Sunday that the Eisenhower strike group and its escort ships were heading toward the area so it would be available for regional deterrent operations.
The Biden administration has continuously expressed support for Israel after the country was attacked by Hamas terrorists on October 7.
"We must be crystal clear: We stand with Israel," Biden said during a speech last week. "We stand with Israel. And we will make sure Israel has what it needs to take care of its citizens, defend itself and respond to this attack.
Get the latest updates on this story at FOXNews.com
Andrea Vacchiano of Fox News Digital contributed to this report.