DePape in bizarre phone call to KTVU says he should have been 'more prepared'
SAN FRANCISCO - David DePape called the KTVU newsroom from San Francisco County Jail Friday, the same day a superior court judge ordered video of the hammer attack on Paul Pelosi to be released. The call was unexpected. He told our reporter he had an important message. 
KTVU's Amber Lee had originally reached out to him last year after his arrest. At the start of the conversation, he said he wanted to make a statement and that the call was allowed to be recorded. The conversation lasted just under five and a half minutes. Our reporter did not get the chance to challenge his statements or to ask follow-up questions. DePape said he didn't want to jeopardize his case. He's facing state charges of attempted murder and elder abuse, as well as charges in federal court for kidnapping. 
He said he attacked Pelosi because people's individual liberties are under attack. 
In almost a call to arms, DePape says the, "people killing it have names and addresses, so I got their names and addresses, so I could pay them a little visit…have a heart-to-heart chat about their bad behavior." 
In the chilling and bizarre phone call, he apologized for not going further. 
"I want to apologize to everyone. I messed up. What I did was really bad. I'm so sorry I didn't get more of them. It's my own fault. No one else is to blame. I should have come better prepared," he says. 
SEE ALSO: Paul Pelosi 911 call released about home intruder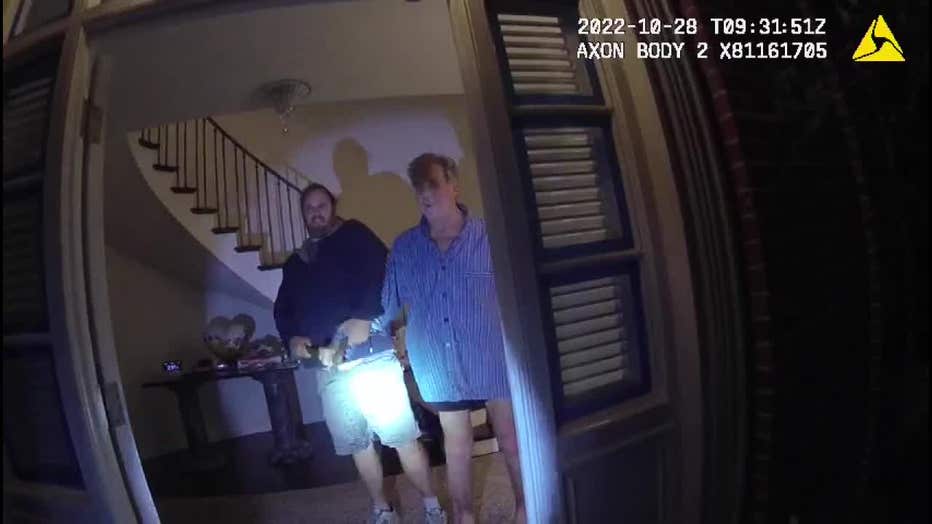 DePape previously admitted to interrogators that he planned to hold Nancy Pelosi hostage. The former Speaker of the House was not home and was in Washington during the attack.  
DePape claims he spent time exposing government corruption online, but that he was silenced. He then refers to a website that he had.  
Nancy Pelosi told reporters Thursday she has not seen the video of the attack and had no intention of seeing the deadly assault on her husband's life.  
The video of the attack was released Friday morning by the San Francisco D.A.'s office. Prosecutors say it shows DePape holding a hammer as police responded to a 911 call from the Pelosi home in Pacific Heights. DePape strikes Pelosi in the head, knocking him to the floor. 
DePape has pleaded not guilty. His next court date is scheduled for February 23. 
MORE: Paul Pelosi attack: David DePape interrogation recording released