Decades-old Virginia murder mystery solved: New York man confesses to 1994 cold case killing
BURKE, Va. - A Virginia cold case – closed after police in Fairfax County arrested a 51-year-old man from New York, nearly three decades after police say he murdered a young woman. 
Stephen Smerk was arrested in New York and was extradited to the Fairfax County Adult Detention Center on Tuesday.
FOX 5 spoke with the sister and niece of Robin Lawrence – the 37-year-old who was found stabbed to death inside her Springfield home in November 1994.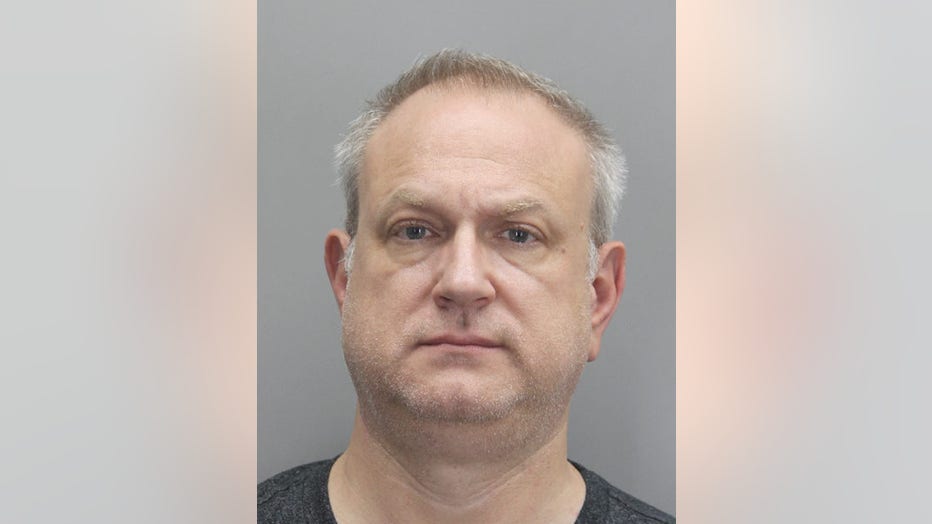 They said the news of this arrest came as a complete surprise. They're happy about it, but it's brought back a lot of emotions, too.
"[Robin] had a 2-year-old daughter, a husband, a good job," said her sister, Mary Cowans. "She was artistic. She loved to dance, she had lots of friends, she loved to entertain … She was my best friend. So, I wasn't going to do this, but, she didn't deserve what happened to her."
When detectives first launched an investigation into Lawrence's death, they conducted interviews and collected DNA evidence, but they couldn't find a match.
Decades later, police notified them a familial DNA match was found, and that's what led them to Smerk in Niskayuna, New York.
Smerk was working in the D.C. region back in '94 at the time of the murder. So, detectives went to New York, they tracked him down, and they say 29 years after Lawrence was killed, Smerk confessed to her murder.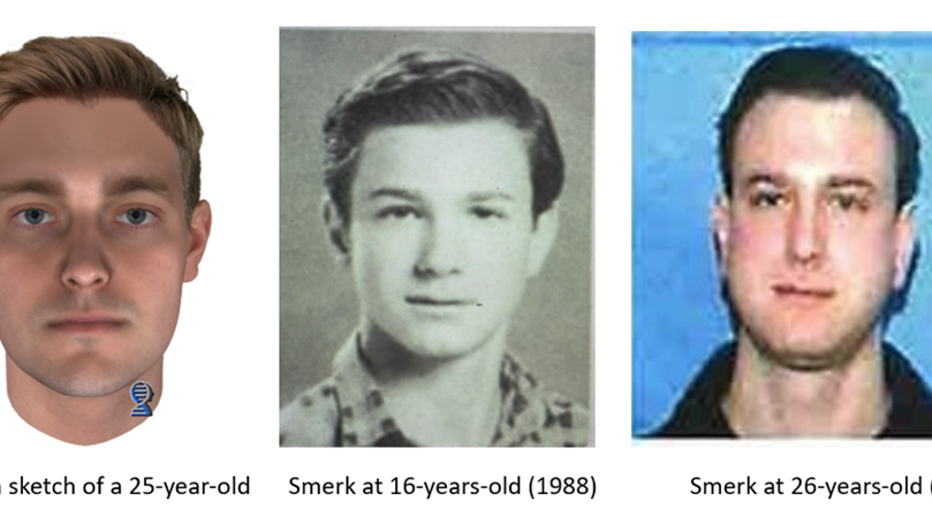 Parabon sketch of a 25-year-old Stephen Smerk. Photo via Fairfax County Police Department
So far, detectives believe Lawrence's death was completely random.
She and Smerk didn't know each other.
However, Lawrence's niece told FOX 5 about a pretty incredible coincidence they've discovered since this arrest came to light.
"He's from Niskayuna, New York. We lived in Niskayuna, New York for 30 years. So, he's been our neighbor and we had no idea," said Lauren Ovans, Lawrence's niece. "All my friends in Niskayuna, who live down the street from him, know exactly where he lives. I know people who know him. It's very unsettling."
"Our cold case detectives exhibit unparalleled dedication when it comes to closing a case with many unknowns," said Fairfax County Chief of Police Kevin Davis in a statement. "This case is but one example of how our department's police work goes above and beyond, and it exemplifies our commitment to delivering justice regardless of the timeline."
Smerk is being held without bond.
Lawrence's family says they hope justice is served.