Dave & Buster's co-founder James 'Buster' Corley dead at 72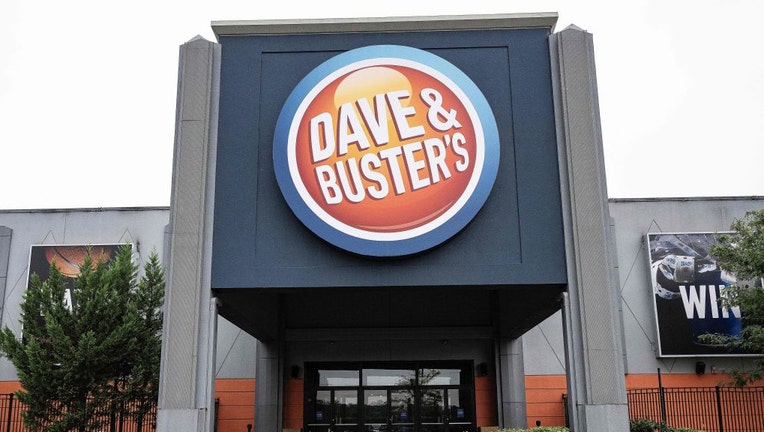 article
This story discusses suicide. If you or someone you know is having thoughts of suicide, please contact the Suicide & Crisis Lifeline at 988 or 1-800-273-TALK (8255).
James "Buster" Corley, a co-founder of the popular restaurant-arcade chain Dave & Buster's has died in an apparent suicide, the company said. 
He was 72.
Corley was found dead of an apparent self-inflicted gunshot wound at his home near White Rock Lake, in Dallas, Texas, on Monday, according to WFAA.
Dallas police officers found Corley and rushed him to an area hospital, where he was pronounced deceased, police told the station.
Corley's family and Dave & Buster's later confirmed the death.
FOX SPORTS' RYAN SATIN GOES VIRAL WITH DAVE & BUSTER'S PROPOSAL
His daughter Kate Corley told WFAA that her father recently suffered a stroke that deeply affected him.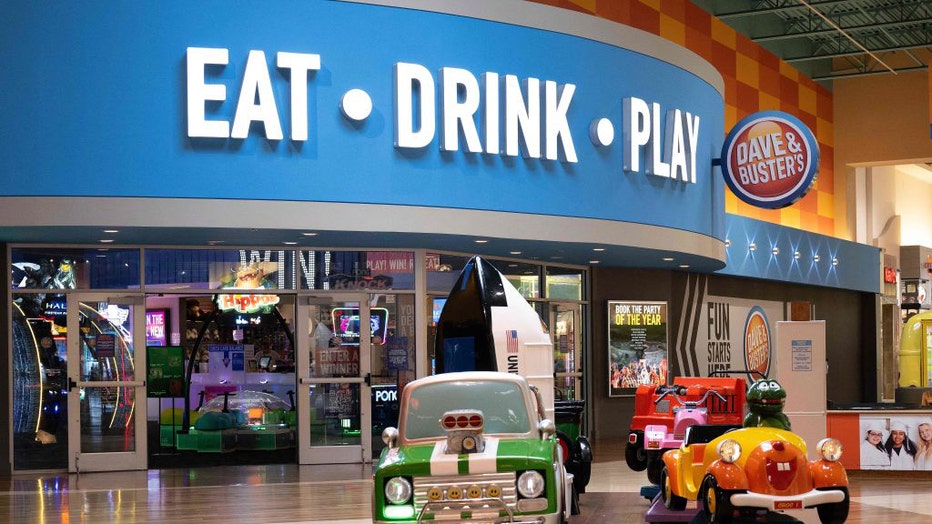 FILE-Dave & Busters at the Arundel Mills Mall in Hanover, Maryland, on September 7, 2022. (JIM WATSON/AFP via Getty Images)
"Buster Corley had a stroke four months ago that caused severe damage to the communication and personality part of his brain," Kate Corley said, according to the station. "The family asks for privacy during this time."
A spokesperson for the company confirmed the death in a statement that highlighted his "easy laugh" and "deep care" for his employees.
"Our hearts go out to his family at this difficult time and while we will miss his wise counsel and his easy laugh, the legacy he and Dave built endures," the spokesperson said.
"His pioneering spirit and steadfast belief that 'everybody is somebody' set the foundation for bringing food and games to millions of Dave & Buster's guests over the past 40 years," the Dave & Buster's representative told WFAA. "Buster's passion for hospitality, his demand for excellence, and the deep care he had for his team members were unparalleled."
CHRISTIAN GROUP LAMBASTES VIRGINIA RESTAURANT FOR 'STUNNING' SERVICE DENIAL: 'RELIGIOUS DISCRIMINATION'
Corley founded Dave & Buster's with David "Dave" Corriveau in 1982, after the two fused their own respective businesses.
Corley, a restaurant owner, and Corriveau, an arcade owner — doors down from each other in Little Rock, Arkansas — saw customers enter the restaurant and dine out before heading over to the arcade to play games.
The two noticed they had the same customers at their own respective businesses and had an idea to combine the businesses, so customers could enjoy both in the same location — and it was a hit.
ANONYMOUS LEFTIST MILITANT CLAIMS PORTLAND BANK FIRE AS REVENGE FOR ATLANTA ARRESTS: 'LONG LIVE ANARCHY!'
In December 1982, Corley and Corriveau opened the first Dave & Buster's in Dallas' "Restaurant Row." They successfully ran the company as business partners until they sold it years ago.
The company has more than 140 locations across the U.S.
As for the name of the company, it was decided by a coin toss, according to the company's history. Corriveau won and his name was put first.
Corriveau died at age 63 in 2015.