Cup Noodles unveils game-changing packaging update for 2024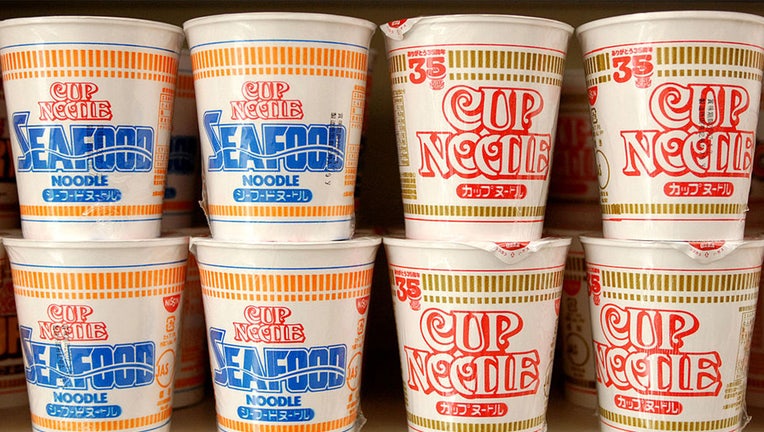 article
What is considered by many to be a quick and easy meal just got easier.
Nissin Foods USA announced a new paper cup design for its Cup Noodles for early 2024 that will replace the current polystyrene cup. The change makes the ramen noodles microwavable in the package.
"Since its invention more than 50 years ago, Cup Noodles has become a cultural mainstay and a staple in households around the world," Michael Price, president and CEO of Nissin Foods USA, said in a press release. 
"And while Cup Noodles will continue to have that same satisfying taste and iconic look, we continue to find ways to evolve the brand to support the current needs of our consumers, the environment and the world. This updated packaging and the new paper cup marks an important milestone for Cup Noodles and a key step in our environmental commitment."
MCDONALD'S MCCRISPY CHICKEN SANDWICH BECOMES $1B BRAND WORLDWIDE AFTER GETTING FRESH NAME
As media outlets began sharing the packaging news on social media, many said they had microwaved the current cups or never knew they were not microwaveable.
WALMART SHOPPER FINDS VELVEETA MAC AND CHEESE FOR 50 CENTS A BOX, SPARKING VIRAL BRAND DEBATE
Current directions on the lid instruct consumers to fill the cup to an inside line with boiling water from a kettle or microwave prior to closing the lid, letting stand for three minutes. 
Nissin says the change will "significantly" reduce cooking time to two minutes and 15 seconds, while also aligning with the company's Earth Food Challenge 2030, which is a global initiative by which "Nissin Foods aims to minimize carbon dioxide emissions by 30% by 2030 and reach carbon neutrality by 2050."
CLICK HERE TO READ MORE ON FOX BUSINESS 
Cup Noodles was launched in Japan in 1971 before being introduced in the U.S. in 1973 as Cup Noodles, the company says. Many consider them a budget-friendly meal option. 
No exact date has been given for when the newly-designed cups will hit store shelves. Nissin Foods USA encourages foodies to follow @originalcupnoodles on Instagram for more information.