The Consumer Product Safety Commission dropped a music album
The federal agency tasked with consumer product safety and issuing recalls just dropped a music album.
"We're Safety Now Haven't We" is the latest campaign from the U.S. Consumer Product Safety Commission to teach young people about the dangers lurking in their everyday lives. And this time, the federal government decided to have some fun.
"Young people make decisions about their own safety all the time, whether it's to wear a helmet when they're riding their e-bike or to wear a helmet when they're riding their ATV … or walking and looking at their phone," explained Joseph Galbo, a social media specialist for the CPSC. "We thought this would be a really fun way to kind of reach out to them and say, hey, here are some things you should care about."
READ MORE: Water Bead toys recalled after one baby dies, another seriously injured
Galbo said the album – with bops like "Protect Ya Noggin," "Phone Away" and "Going Off Like Fireworks" – is based on data from the agency's electronic injury surveillance system that measures what's hurting people the most. At the top of that list for young people are e-bikes, scooters, ATVs, phones and fire-related incidents.
The songs cover a wide range of music genres, from hip hop to reggae to K-pop and beyond. There are also songs in Spanish. The CPSC hired a PR firm to create the grammatically incorrect masterpiece.
"I think we're really great at reaching out to parents and we've invested a lot in reaching parents over the years," Galbo said. "But people who haven't had kids yet and aren't thinking about baby safety or home safety, you know, we don't really have much for them. So we thought it'd be really fun to introduce a younger audience to CPSC and the kinds of things we do for the American people."
As for the EP's name, Galbo said they drew inspiration from the "Now" music albums of the '90s and characters the agency created for social media – Potato the dog, Copernicus, Jackson the cat, "handsome" Ron the bird and Safety Fox (formerly known as quarantine fox).
READ MORE: Smart plugs recalled over shock risk
"We went through a whole bunch [of names] and we landed on this one because we thought it was a really fun play on the kind of eternal struggle of making sure that you're safe," Galbo explained. "Safety is something you're thinking about in the present and in the now. It's also something that CPS has been working on throughout its entire history, and we'll continue to work on in the future. So we thought that album title was a really kind of fun, grammatically incorrect way of referencing that."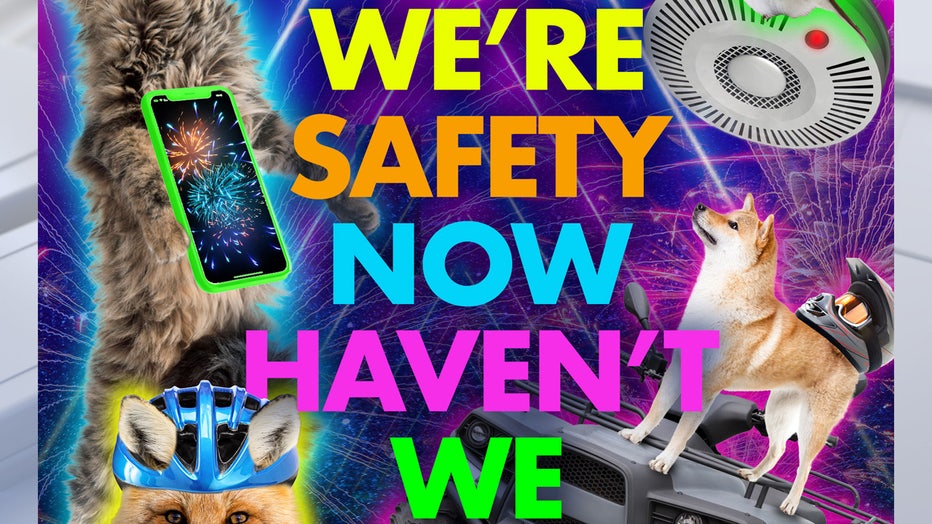 Galbo said the goal is to spread awareness, but ultimately, they hope it's done with fun in mind.
"We hope they download it and they remix it … show it, play it, have fun with their friends, make their own music videos to it. You know, maybe they play it in their car or maybe they play it at a party or something," Galbo said.
You can listen to and download the full album on the CPSC's website.