After 18 years, wrongfully convicted man given freedom
BROOKLYN - After a thorough investigation, Brooklyn District Attorney Eric Gonzalez announced a man sentenced to 25 years in prison was wrongfully convicted.
Sheldon Thomas was sentenced for second-degree murder in 2004. He is appearing before the Brooklyn Supreme Court this afternoon.  
Thomas has spent 18 years behind bars. He went in as a 17-year-old, and Thursday, the now-35-year-old learned he's being set free after the Brooklyn Conviction Review Unit found he was arrested based on the witness identification of a different person with the same name.  
On Christmas Eve in 2004, Thomas and three alleged gang members were charged with killing 14-year-old Anderson Bercy and wounding another in East Flatbush. The Conviction Review Unit found the investigation was compromised from the very beginning.
The Brooklyn DA says the mistake that was first concealed and then explained away during the proceedings.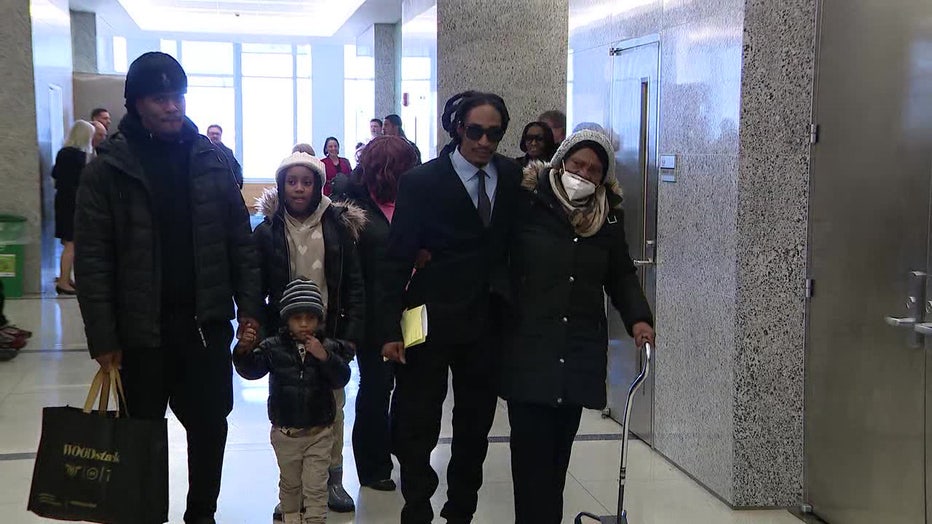 Investigators concluded the detectives were intent on arresting Thomas and used the faulty identification procedure as pretext. Thomas was indicted with two others, charged with murder and attempted murder, and sentenced to 25 years. 
"We must strive to ensure fairness and integrity in every case and have the courage to correct mistakes of the past," said Gonzalez. "That is what we are doing in this case, where an extensive reinvestigation by my Conviction Review Unit revealed that it was compromised from the very start by grave errors and lack of probable cause to arrest Mr. Thomas. He was further deprived of his due process rights when the prosecution proceeded even after the erroneous identification came to light, making his conviction fundamentally unfair. I am determined to continue doing this critical work whenever we discover a questionable conviction in Brooklyn."
The Conviction Review Unit has gotten 34 convictions reversed since 2014 and currently has 50 open investigations.