Consumers are piling on credit card debt, flashing signs of potential crisis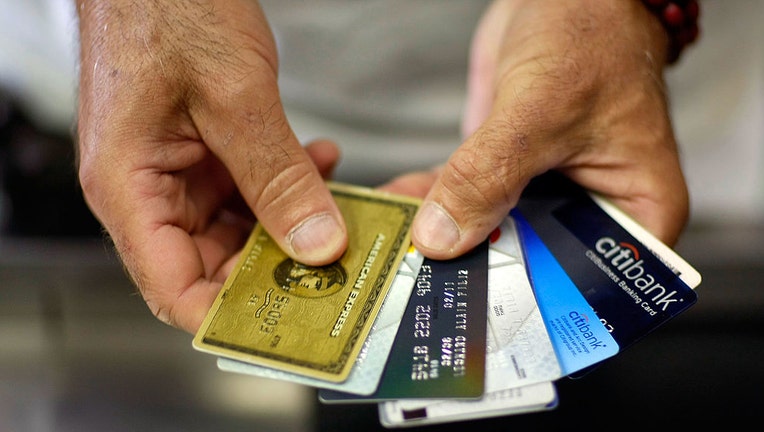 article
After a year of soaring prices for everyday goods and interest rate hikes, Americans are increasingly leaning on credit cards to make ends meet. And although pandemic-era stimulus payments were able to keep delinquencies at bay by bolstering household savings for a time, those accounts have since dwindled.
Now, signs of a looming debt crisis among U.S. consumers are beginning to flash, and it is a triple whammy: credit card balances are at an all-time high, annual percentage rates (APRs) are up and more consumers are taking on debt than in 2021.
The debt relief industry has already warned that it is seeing a surge in demand that began last summer as struggling consumers increasingly scrambled to stay afloat. But the dam is starting to crack, and the defaults have already begun to roll in.
Discover Financial Services CFO John Greene issued an ominous warning last week, noting a sharp uptick in delinquencies. "In the card portfolio, the net charge-off rate of 2.37% was 87 basis points higher than the prior year and 45 basis points higher sequentially," he said during the firm's fourth-quarter earnings call.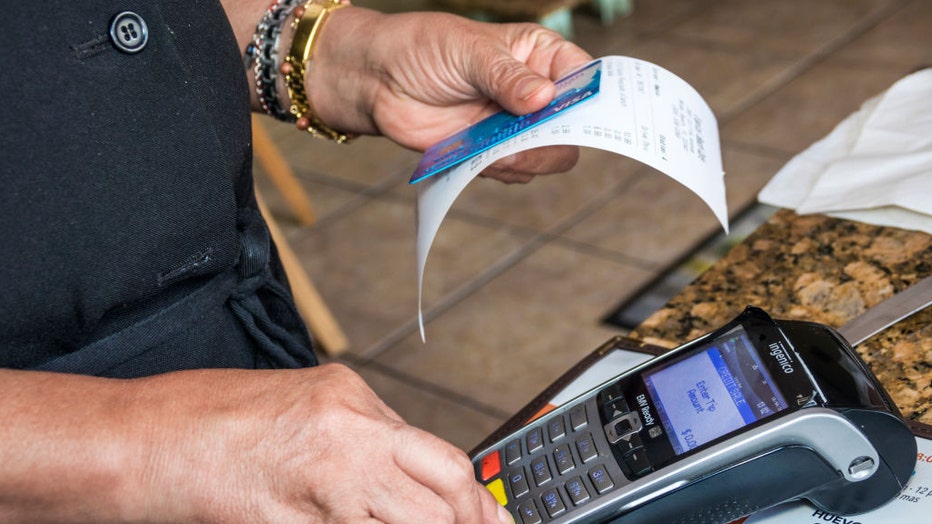 FILE-An air traveler uses a credit card to pay for items January 28, 2022 at a retail shop in John F. Kennedy International Airport in New York City. (Photo by Robert Nickelsberg/Getty Images)
US ECONOMY WILL 'PAY A PRICE' IN 2023 FROM 'MISGUIDED' PANDEMIC POLICIES, EXPERT WARNS
Meanwhile, credit card balances have been climbing after months of elevated inflation outpace wage gains, signaling the worst is yet to come. Greene said Discover anticipates the default rate to grow higher in 2023, to somewhere between 3.5% and 3.9% on an annual basis. 
The Federal Reserve Bank of New York recently reported a 15% year-over-year increase in total credit card balances for the third quarter of 2022, which amounts to the largest surge in more than 20 years.
A new report from CreditCards.com released Monday shows nearly 3 out of 4 (72%) credit card debtors added to their balances over the past year. Nearly half (48%) took on additional debt due to rising costs, while 34% saw their balances jump due to rising interest rates. Twenty-four percent reported having a disruption in household income.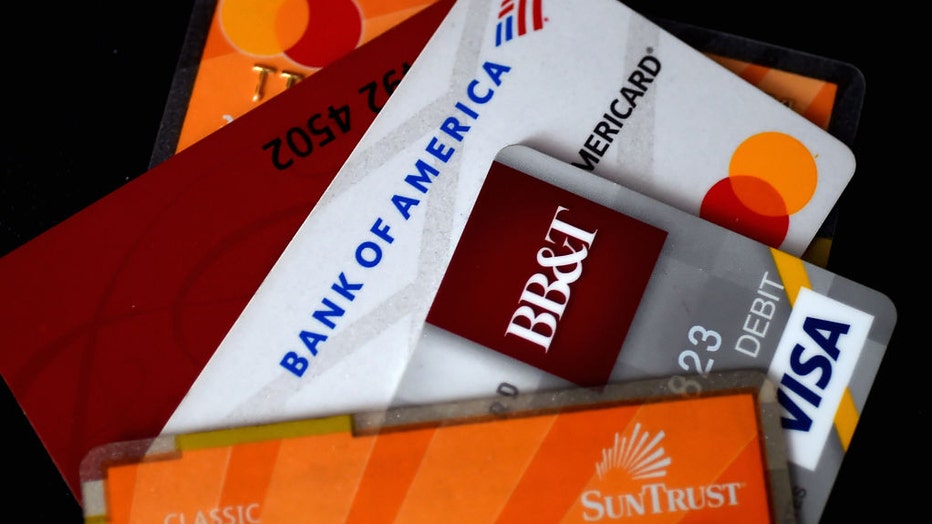 FILE-his illustration picture shows debit and credit cards arranged on a desk on April 6, 2020 in Arlington, Virginia. (OLIVIER DOULIERY/AFP via Getty Images)
According to the company's sister site Bankrate.com, there are also more people carrying debt, too. Some 46% of credit card holders are carrying debt from month to month, up from 39% a year ago.
CREDIT CARD DEBT ON THE RISE: HERE'S THE 'BEST WEAPON IN YOUR ARSENAL' TO FIGHT IT
"Especially for people with lower incomes, it's easy to see how everyday essentials can overwhelm a paycheck with everything from rent to groceries, gas and more costing so much," Bankrate senior industry analyst Ted Rossman told FOX Business. "It can be a vicious cycle, too, because most households don't have enough emergency savings."
"We've found previously that emergency expenses are the most common explanation for credit card debt – for example, some sort of unexpected medical bill, car repair or home repair," Rossman said. "Next are day-to-day expenses. That seems especially relevant in the current context of high inflation."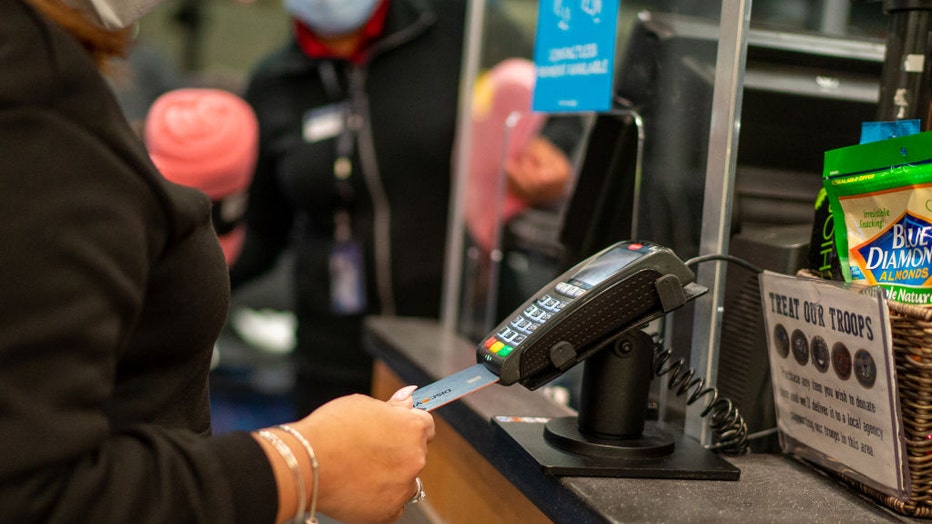 FILE-An air traveler uses a credit card to pay for items January 28, 2022 at a retail shop in John F. Kennedy International Airport in New York City. (Photo by Robert Nickelsberg/Getty Images)
Debt.com chairman Howard Dvorkin recommends anyone with credit card debt should launch a plan to pay it off now, prioritizing the cards with the highest interest rate first. He also urges people to track where their money is going and look for expenses that can be cut.
"Creating a budget for paying off debt and living within your means is easier said than done," he told FOX Business. "But you have got to take the first step."