Connecticut cooking oil heist leads to highway chase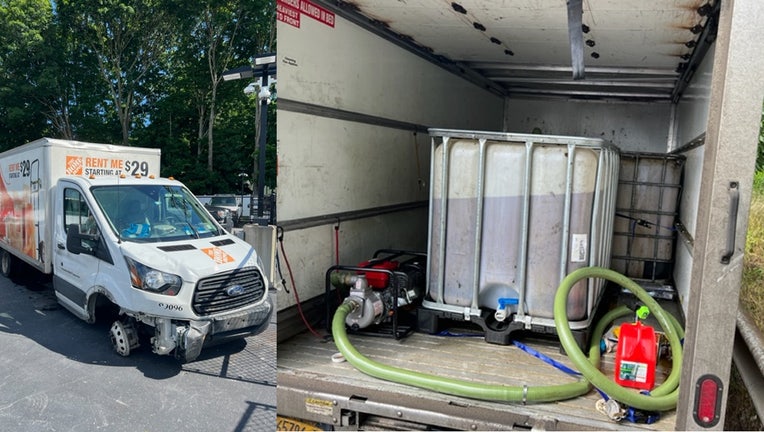 article
OLD SAYBROOK, Conn. - Two men from New York led Connecticut police on a more than 50-mile chase Thursday along Interstate 95 in a rental truck loaded with stolen cooking oil, hitting another car and injuring a woman along the way, police said.
The episode began just after 9:30 a.m., when the owner of Pizza Palace Restaurant in Old Saybrook reported that he had confronted some would-be oil thieves and then saw them trying to do the same at a nearby eatery called Luigi's Restaurant, Old Saybrook police said in a release.
Workers at the second restaurant confronted the men, who then drove off, Old Saybrook police said. They said officers told the driver to stop, but he kept going, hit another car in Westbrook and then got onto the interstate.
An elderly woman in the other car was taken to Yale-New Haven Hospital in stable condition.  Her injuries were believed to be minor.
Connecticut state police picked up the pursuit. They eventually used "Stop Sticks", which flatten tires, to bring the truck to a halt along I-95 in Westport, troopers said in a release. They said the two men in the truck ran into the woods, but troopers caught up with them.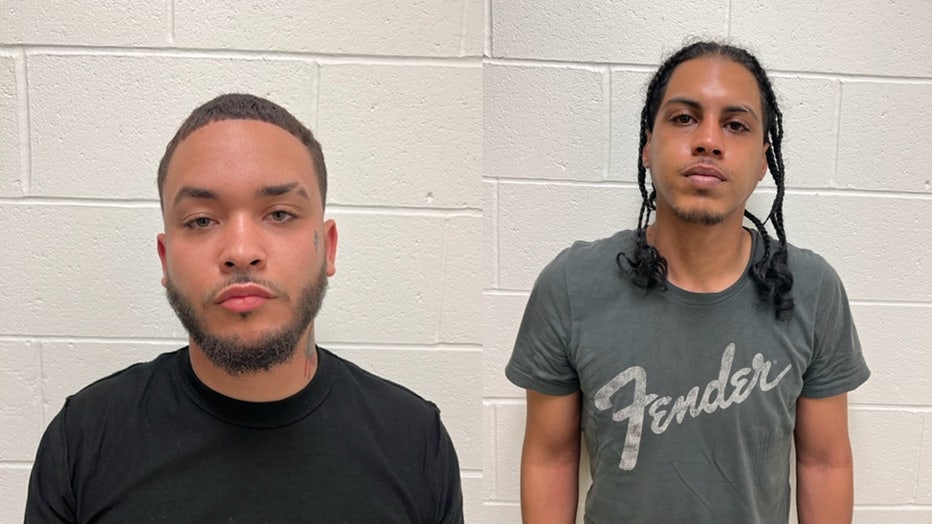 Prince C. Gonzalez and Leuri DeLeon Blanco face several charges connected to an alleged cooking oil theft and police chase. (Old Saybrook Police)
26-year-old Prince C. Gonzalez, of Yonkers was the driver, police say.  22-year-old Leuri A. DeLeon Blanoco, the passenger, is from the Bronx.
Old Saybrook police said they seized the Home Depot "Rent ME" box truck and found more than 1,000 gallons of stolen cooking oil. They said the vehicle was three days past its return date to a rental office in Hawthorne, New York.
The Associated Press contributed to this report.