Upper East Side synagogue vandalized with anti-Semitic graffiti
UPPER EAST SIDE - The NYPD has released new video of a man wanted after a synagogue was vandalized with anti-Semitic graffiti on the Upper East Side.
Surveillance video shows a man Saturday evening passing by Congregation Kehilath Jeshurun. 
In the video, he pulls out what appears to be a marker before writing on an outside display board.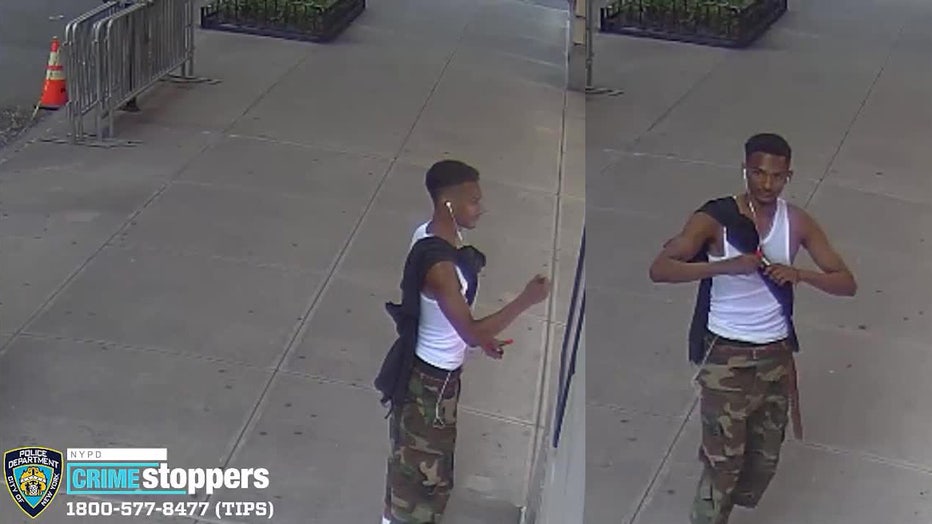 In a post on Facebook, Congregation Kehilath Jeshurun said:
An Important Security Notice to the KJ Community
Dear KJ Family: We write to inform you of an incident that occurred at Congregation Kehilath Jeshurun last night. Around 7 pm, our sidewalk display boards on 85th Street were vandalized by an individual using a sharpie pen.
No harm came to any of our community members during this incident.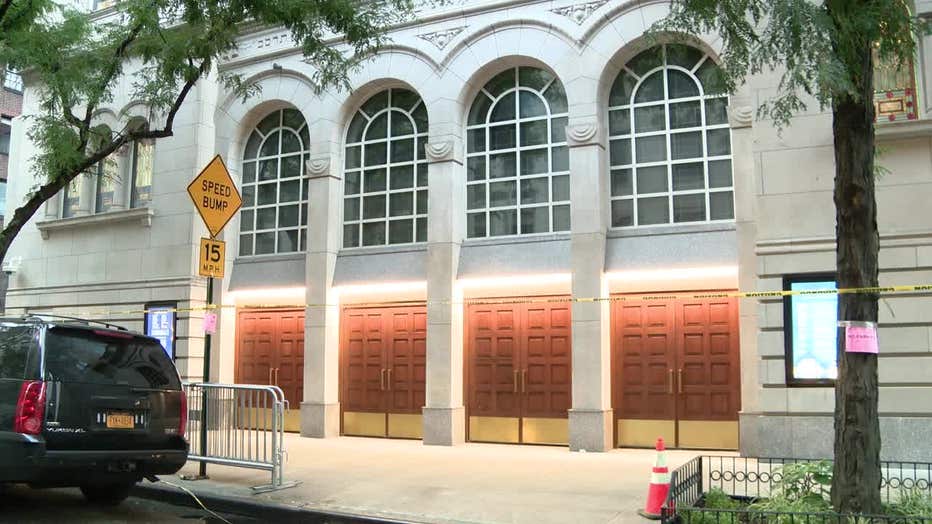 We take this matter seriously and are treating it with the utmost urgency. We immediately reported the incident to the 19th precinct, which has labeled the incident a hate crime. We are closely cooperating with the precinct's investigation. Additionally, the Community Security Initiative is actively involved in addressing this issue and ensuring the safety of our Congregation.
KJ and Ramaz are committed as always to upholding the highest standards of security for our community. We are continuously upgrading our security protocols and are currently undergoing a comprehensive security review conducted by an external firm to enhance our security measures. Please rest assured that we are taking all necessary steps to maintain a secure and welcoming environment for all our members.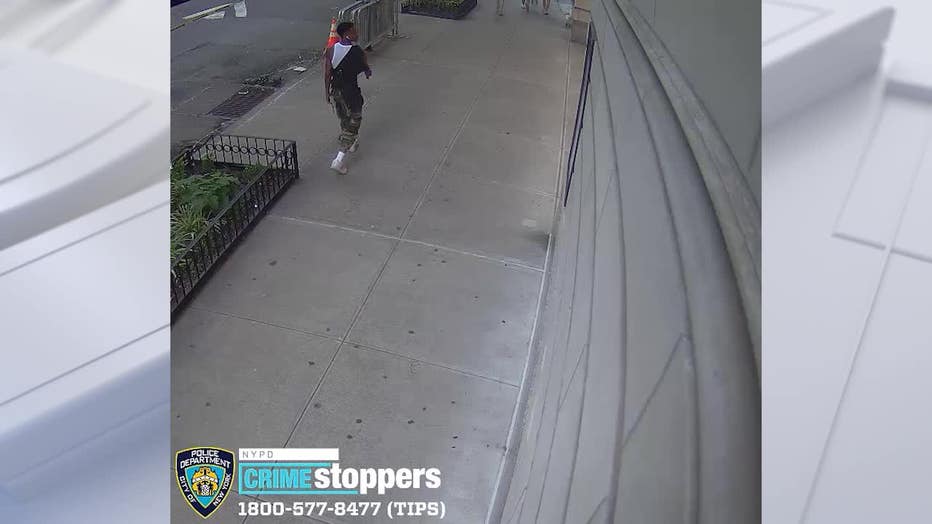 We appreciate your understanding and support during this time. As we work through this incident, we remain united in our commitment to our community and its safety.
Chaim Steinmetz, Senior Rabbi
Jonathan Wagner, President
According to the Anti-Defamation League, the latest incident comes on the heels of a string of nationwide anti-Semitic attacks.
Last week, the organization said a group of online trolls are behind a series of incidents involving the disruption of Jewish prayer through swatting and fake bomb threats across the country.
In a statement, the ADL said, "The trolls use highly antisemitic language in these calls and appear to have targeted at least 26 synagogues and two ADL offices in 12 states over this time period. They appear to be targeting synagogues that livestream their services."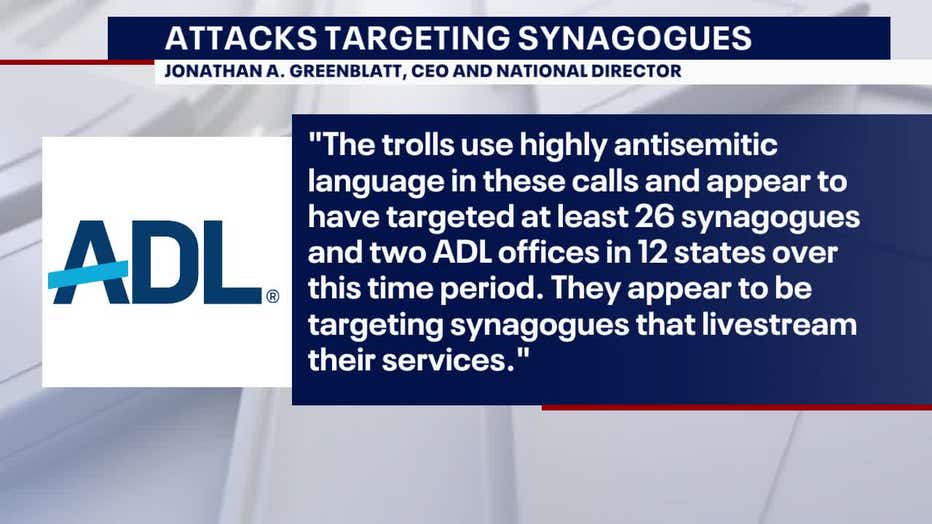 The incident on the Upper East Side is being investigated as a hate crime.