Colorado library reopens after traces of meth found in building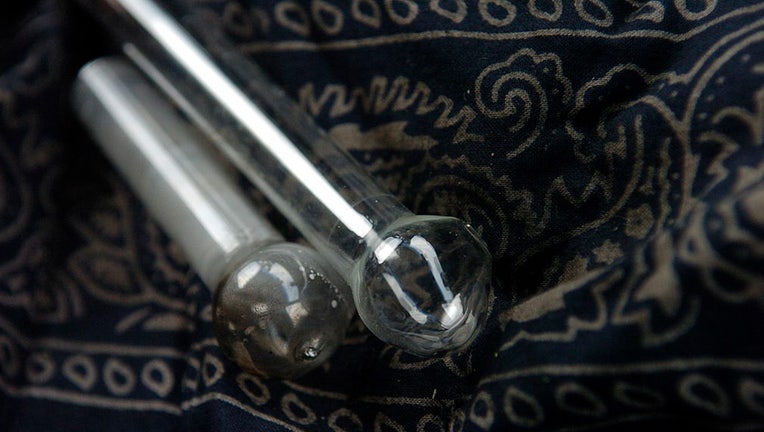 article
A library in Boulder, Colorado, is reopening with limited access after traces of methamphetamine were found in the building. 
An initial announcement of the Main Library's closure on Dec. 20, 2022, indicated that testing would be conducted for several days due to a spike in meth being used in public restrooms. 
"The testing stems from a recent spike in reports of individuals smoking in public restrooms over the past four weeks. On two occasions, city employees were evaluated and cleared of ongoing health concerns after experiencing symptoms consistent with a potential exposure to meth residue or fumes," the library's announcement read. 
Testing was originally done in the vents, which were not accessible to library visitors, but the positive results of meth led investigators to swab the surfaces of the restrooms as well as other areas inside the library. Those additional tests came back positive for traces of meth. 
In total, testing took about 10 days to complete. 
Contractors have been hired by The City of Boulder to remove any contaminated furniture as well as conduct a full remediation of the library's restrooms. 
Visitors will have restricted restroom access until all tests come back negative, according to an update announced by the city on Jan. 1. 
The first phase of reopening will take place on Jan. 4 which will allow anyone who may have items on hold at the library to come pick them up. 
Visitors can only enter through the main entrance of the library. 
The official reopening date for the entire library is tentatively set for Jan. 9, as long as all testing comes back negative. 
"Based on what we've learned in the past couple of weeks and with the remediation plans we're enacting, I'm confident there is no ongoing health risk," said David Farnan, the library director. "We are eager to welcome community members back to the library as soon as possible." 
What is meth?
Methamphetamine is an addictive stimulant, one that can be smoked, swallowed, snorted or injected, according to the National Institutes of Health. 
The drug comes as a pill or a powder, though crystal meth looks like glass or shiny bluish-white rocks. 
Users who smoke or inject meth report feeling a brief and intense rush, while ingesting or snorting produces a long-lasting high, according to information from the Drug Enforcement Administration. Both effects release dopamine into the brain that regulate feelings of pleasure. It's sometimes used for medical treatment of attention deficit disorder or obesity. 
Small amounts create increased wakefulness, decreased appetite and violent behavior, along with rapid and irregular heart rate, increased blood pressure and hyperthermia. 
High doses can elevate body temperature to lethal levels or cause cardiovascular collapse, extreme anorexia, dental problems and memory loss. Overdosing causes death from heart attacks or organ problems generated by overheating. 
Meth contamination
A common misconception is that only cooking meth causes contamination. But traces of meth gets into the carpet and the walls and the air ducts whenever users smoke it inside a confined space. 
"Cooking or smoking methamphetamine in a residential property contaminates the house, furnishings and personal possessions within it, with subsequent exposure through ingestion, dermal absorption and/or inhalation causing adverse health effects," according to a study conducted by the NIH in 2019. 
The Associated Press contributed to this report. This story was reported from Los Angeles.