Investigation of Colorado 'green' funeral home uncovers more decaying bodies: officials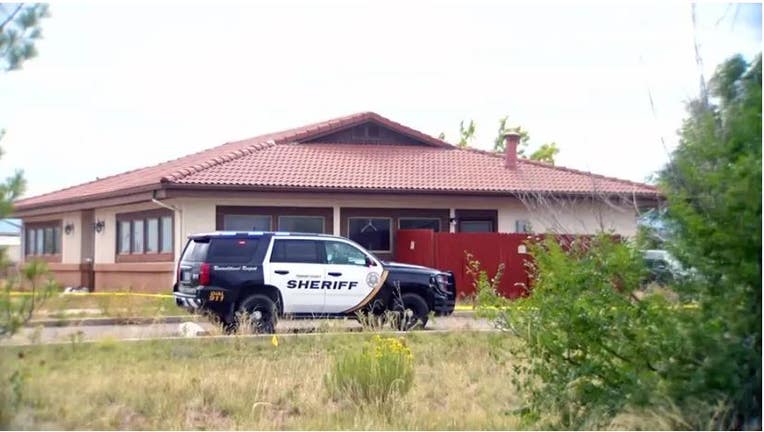 article
PENROSE, Colo. - Additional decaying bodies were found at a "green" funeral home in Colorado, with authorities saying Tuesday that "at least 189" have been discovered, up from the initial 115 body count first reported two weeks ago, officials said.
The Colorado Bureau of Investigation said in a press release that teams have removed "at least 189 individuals" and transported them to the El Paso County Coroner's Office on Friday.
The agency noted that the total number of decaying bodies found "could change as the identification and investigative processes continue."
COLORADO 'GREEN' FUNERAL HOME UNDER INVESTIGATION AFTER 'DISTURBING DISCOVERY' OF OVER 115 DECAYING BODIES
Authorities said that the new bodies launched phase two of the investigation, which includes confirming the identification of the corpses and contacting family members. 
"We are conducting extensive coordination efforts as we focus on the identification of the decedents and provide notifications to ensure the families are given accurate information to prevent further victimization as they continue to grieve their loved ones," said Fremont County Coroner Randy Keller.
The remains were first found at the Return to Nature Funeral Home in Penrose, west of Colorado Springs, after authorities responded to a report of an "abhorrent smell."
The green funeral home, which specializes in green burials without embalming chemicals, was entangled in legal troubles with the owner, Jon Hallford, missing tax payments and recently getting evicted from one of his properties.
BROKEN RAIL CAUSED DEADLY COLORADO TRAIN DERAILMENT, INVESTIGATORS SAY
Hallford's business was also facing a lawsuit from a local crematory, who had stopped doing business with him due to unpaid bills.
Under Colorado law, green burials are legal, but state code requires that a body not buried within 24 hours must be properly refrigerated.
The Fremont County Sheriff's Department said that the Return to Nature Funeral Home is accused of improperly storing bodies and Hallford is accused of trying to conceal the alleged mishandling of corpses. 
CLICK HERE TO GET THE FOX NEWS APP
Fox News Digital has reached out to the sheriff's office, the state Department of Regulatory Agencies, and the funeral home.
Fox News Digital's Brie Stimson and The Associated Press contributed to this report.