College counselor weighs in on stressful admissions process for incoming freshmen
It's admissions time for colleges and universities and some students who are applying this year appear to be having a rougher go at it than others have in previous years. 
Francesca Santorelli, a senior at Blind Brook High School in Rye Brook, New York, told FOX 5 that it has been a long and excruciating year applying for college. 
"I would say that it's the best word to describe it. It's honestly overwhelming because there's a lot that I knew I had to do, but I didn't expect for it to be such a dwelling thing in my life" said Santorelli. 
Santorelli has waited months to hear back from a school after being wait-listed and deferred dozens of time.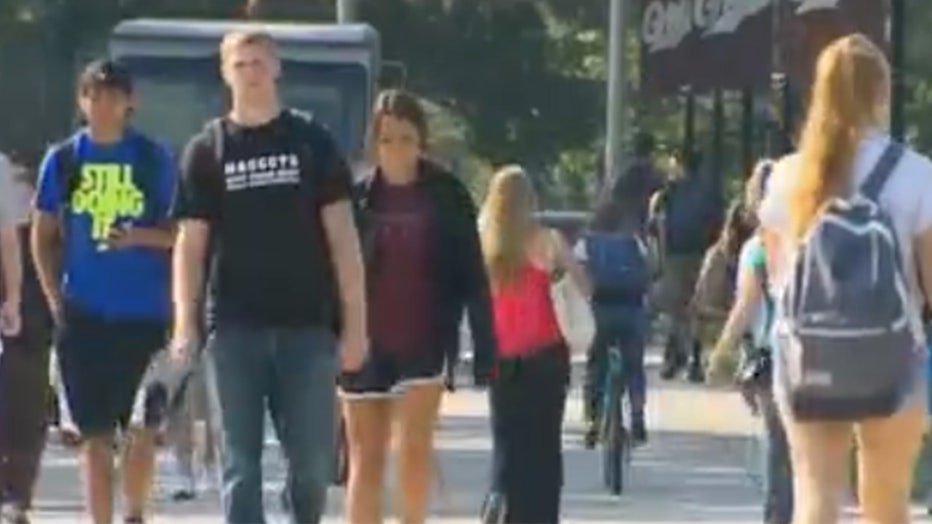 Students walking.  (FOX 5 New York)
She finally got accepted to SUNY Cortland. 
"I think that what was the most defeating, I can say from me, from a bunch of my friends, is that, there's been a lot of waitlists this year. I've experienced rejections, I've experienced referrals," said Santorelli.
The deadline for colleges and universities to send out their decision is this Saturday. But college admissions counselors said it's been a record-breaking year for applications. 
Some schools said first-year applications for the Fall 2023 semester have reached their highest level since before the pandemic. 
But that means rejections are up too. 
"They're not sure how many students are going to accept because of all these students applying to more and more schools. So their strategy is to play it a little safe, put more people on the waitlist, see how many accept" said Anjali Bhatia, a college admissions counselor. 
College deferrals have also skyrocketed, meaning major schools are taking even longer to make decisions on who will get a spot in the upcoming fall semester.