Cody Longo, 'Days of Our Lives' actor, dead at 34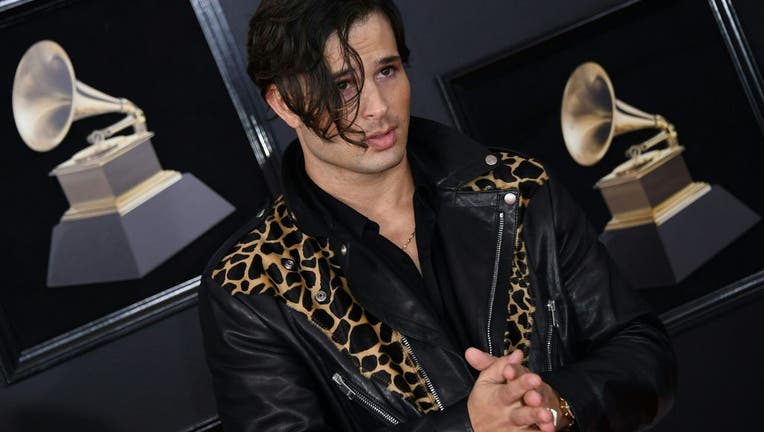 article
Cody Longo, who starred in "Days of Our Lives" and "Hollywood Heights," has died, Fox News Digital confirmed. He was 34.
"Cody was our whole world," a statement from Cody's wife Stephanie, shared by Longo's rep Alex Gittelson, said.
"The kids and I are shattered and beyond devastated. He was the best dad and best father. We will always and forever miss you and love you."
Gittelson added, "Cody was a dear friend and my heart breaks for his amazing wife and kids. He was such a loyal, loving and talented person, and he will be greatly missed."
A cause of death hasn't been released.
Longo played Nicholas "Nikki" Alamain on the NBC soap opera "Days of Our Lives" for eight episodes in 2011. The actor, who sometimes went by the name Cody Anthony, starred as rock star Eddie Duran on the Nick at Nite teen series "Hollywood Heights" for 78 episodes in 2012. 
QUINN REDEKER, 'THE YOUNG AND THE RESTLESS' AND 'DAYS OF OUR LIVES' ACTOR DEAD AT 86
He played Nicky Russo on the Freeform teen show "Make It or Break It" for six episodes from 2009 to 2010. Longo's other television credits include roles on "Nashville," "Brothers and Sisters," "Medium," "Secrets and Lies," "The Catch," "CSI: Crime Scene Investigation" and "CSI: NY."
Longo also appeared in films including 2008's "Ball Don't Lie," starring Ludacris, Rosanna Arquette, Nick Cannon and Grayson Boucher. He played Todd Dupree in Alexandre Aja's 2010 horror comedy "Piranha 3D," the third installment of the "Piranha" franchise. In 2009, he appeared in "Bring It On: Fight to the Finish." Other film credits include "The Last Movie Star,""Wildflower" and "Not Today."
Longo was born on March 4, 1988, in Littleton, Colorado, according to his IMDb biography. Before launching his acting career in 2006, he studied film and psychology at UCLA. 
He was also a musician whose 2013 single "She Said" charted at #3 on the Billboard Top 100 charts in 2014. His debut EP "Atmosphere" made it to #3 on the iTunes pop charts and entered the Billboard Top 100 emerging artists charts, according to his website.
According to IMDb, Longo was set to appear in three upcoming projects, including David Moreton's film "Do You Want to Die in Indio?"
In January 2021, the actor pleaded guilty to misdemeanor simple assault in Colorado. Longo was initially charged in November 2020 with sexual assault on a child, stemming from an incident with a nine-year-old girl in 2019 in Colorado, according to court records obtained by Tennessee outlet Clarksville Now. The charge was later dismissed after Longo reached a plea deal.
His lawyer, Iris Eytan, addressed the plea deal at the time, stating in part: "It's not a conviction, it's a plea that amounts to a very slow dismissal. There is absolutely no tie to any sexual facts or assault to this plea."
In November 2020, Longo was arrested in Clarksville on a domestic assault charge after he allegedly got into a fight with his wife while intoxicated. According to the police report, Longo allegedly pushed his wife's face with his forearm, although there were no bruises evident. Longo denied the allegations.
He is survived by his wife and three children.