City in China stops outbound flights, trains to fight virus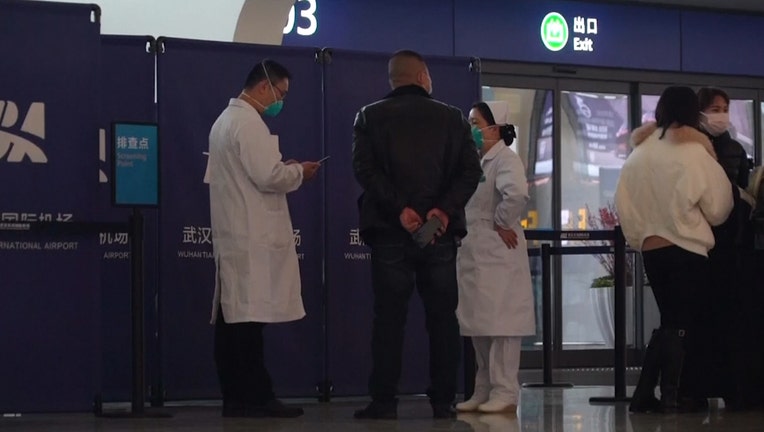 article
BEIJING (AP) - Chinese state media say the city of Wuhan is shutting down outbound flights and trains as the country battles the spread of a new virus that has sickened hundreds and killed 17. The official Xinhua News Agency said Thursday that the city also asked people not to leave the city without specific reasons.
Health authorities urged people in Wuhan to avoid crowds and public gatherings, after warning that a new viral illness could spread further.
The appeal came as the World Health Organization convened a group of independent experts to advise whether the outbreak should be declared a global emergency.
The number of new cases has risen sharply in China, the center of the outbreak. Seventeen people have died, all in Hubei province, since the outbreak emerged in its provincial capital of Wuhan late last month, officials announced Wednesday night. They said the province has confirmed 444 cases there.
"There has already been human-to-human transmission and infection of medical workers," Li Bin, deputy director of the National Health Commission, said at a news conference with health experts. "Evidence has shown that the disease has been transmitted through the respiratory tract and there is the possibility of viral mutation."
The illness comes from a newly identified type of coronavirus, a family of viruses that can cause the common cold as well as more serious illnesses such as the SARS outbreak that spread from China to more than a dozen countries in 2002-2003 and killed about 800 people. Some experts have drawn parallels between the new coronavirus and Middle Eastern respiratory syndrome, another coronavirus that does not spread very easily among humans and is thought to be carried by camels.
But WHO's Asia office tweeted this week that "there may now be sustained human-to-human transmission," which raises the possibility that the epidemic is spreading more easily and may no longer require an animal source to spark infections, as officials initially reported.