Chicago trio steals $6K in alcohol from suburban liquor store, leads police on chase: prosecutors
DUPAGE COUNTY - Three Chicago men traveled to the suburbs on Wednesday and allegedly stole more than $6,000 in alcohol from a liquor store before leading police on a chase on I-290.
Around 10:33 p.m., Lombard police responded to Lombard Liquors, which is located at 420 W. 22nd St., for a report of a retail theft.
Prosecutors say 27-year-old Travonta Turner, 26-year-old Deandre Richardson and 27-year-old Jonnie Fort entered the liquor store and began filling up bags with liquor bottles. The items in total were worth $6,123.29.
The trio then allegedly left the store without paying and got into a Ford Escape where they took off on Interstate 290 and crashed near Independence Boulevard, after Illinois State Police pursued them.
The suspects fled on foot but were quickly taken into custody, prosecutors said.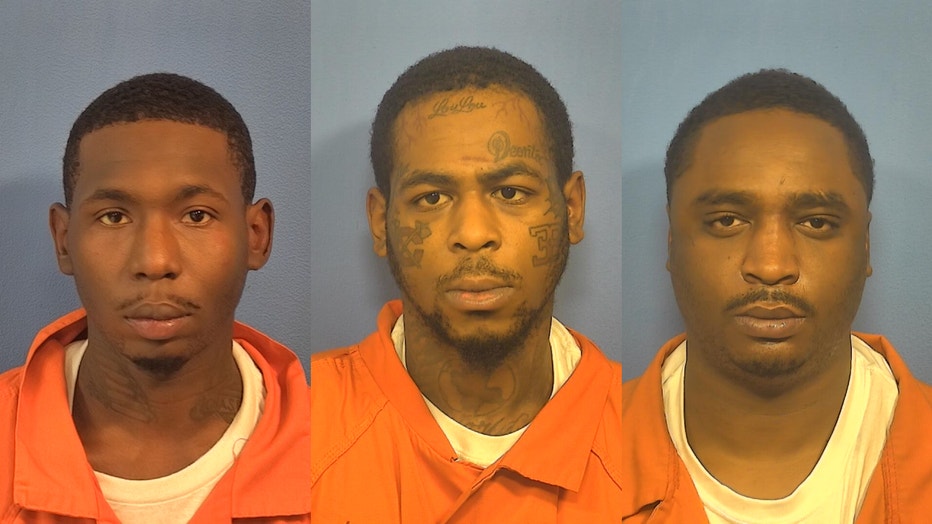 Travonta Turner, Deandre Richardson and Jonnie Fort
"This is the second time this week my office has charged individuals with burglarizing a DuPage County business," DuPage County State's Attorney Robert Berlin said. "As in both cases, the quick apprehension of the accused sends the message that in DuPage County we will use every tool available to us, including assistance from other agencies, to protect our retail establishments."
The trio were granted pre-trial release and are due back in court on Nov. 20.