Charlotte Sena: Missing 9-year-old found safe
NEW YORK - A 9-year-old girl who vanished during a family camping trip in upstate New York was "safe and in good health" Monday after a massive two-day search ended with her rescue and an arrest of a person suspected in her abduction, police said.
Charlotte Sena disappeared while riding her bike early Saturday evening at Moreau Lake State Park, a heavily wooded park some 35 miles (60 kilometers) north of Albany. Police on Monday searched multiple residences linked to a suspect, who investigators believed had been in the area around the time the girl went missing.
Gov. Kathy Hochul told Spectrum News that investigators were able to identify fingerprints from a ransom note.
Charlotte was found at about 6:30 p.m., according to state police. The suspect, who was taken into custody, has not been identified by authorities.
"We are overjoyed at the news that Charlotte Sena has been located safely this evening after an intense days-long search," Hochul said in a prepared statement. "Our hearts are with her family as they welcome her home."
Authorities said it was still an active investigation and didn't immediately release further details, but promised more information at a news conference Tuesday.
The rescue marked the end of an intense search. About 400 people took part in the hunt for the girl Monday, including forest rangers, police officers and firefighters. The search had expanded over 46 linear miles (74 linear kilometers).
Charlotte, a fourth grader from nearby Greenfield, had been riding her bike around a campsite loop in the park with other children when she decided to ride around one more time by herself. Her parents became alarmed when she failed to return after 15 minutes, Hochul said at a briefing Sunday.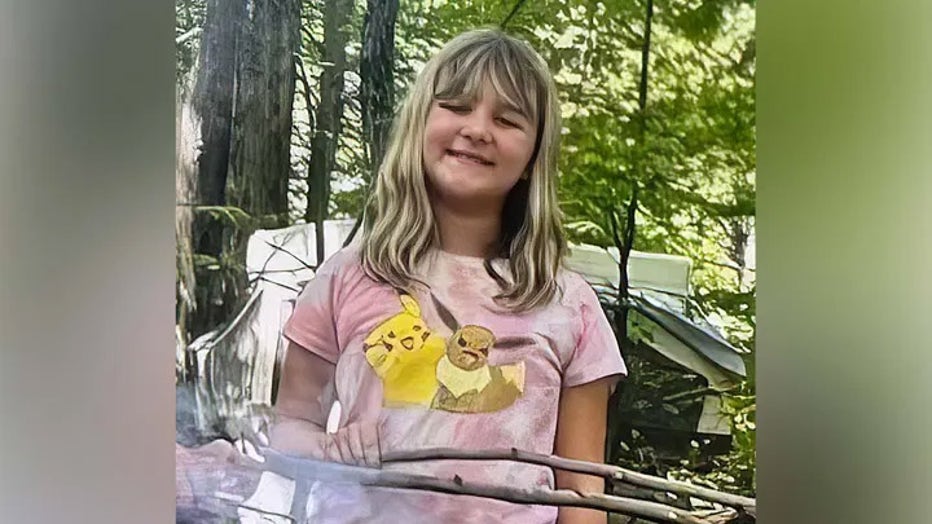 This police handout photo shows Charlotte Sena in the clothing she was wearing when she went missing in Moreau Lake State Park on Saturday. (NY State Police)
The girl's mother called 911 after her bicycle was found at around 6:45 p.m. Saturday.
Officials issued an Amber Alert on Sunday morning after an exhaustive search because "it was quite possible that an abduction had taken place," state police Lt. Colonel Richard Mazzone said. The alert described her as a white girl with blonde hair and green eyes who is about 4 feet 6 inches tall (1.37 meters).
The girl's family pleaded with the public for help in finding Charlotte, including providing any tips to the state police.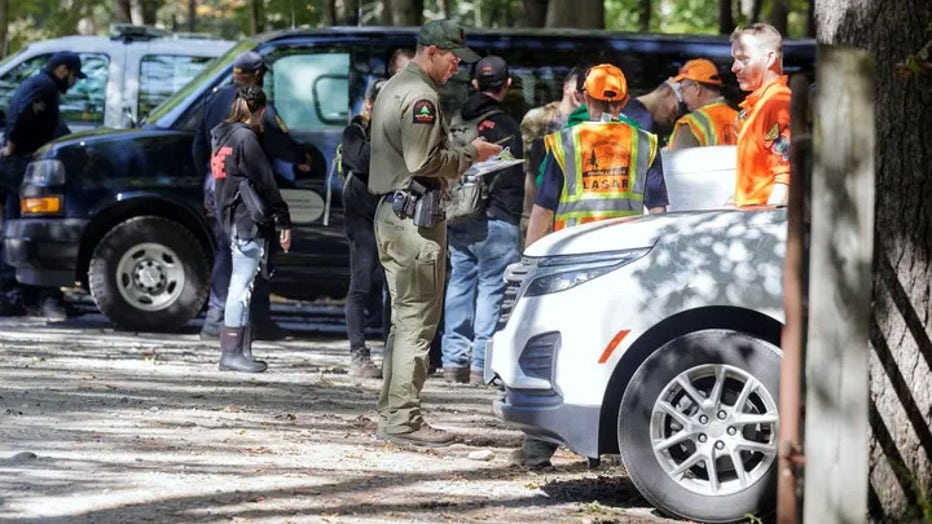 State investigators searching for Charlotte Sena at Moreau Lake State Park, about 45 miles north of Albany, New York. (Gov. Kathy Hochul/X)
"We just want her returned safely like any parent would," the family said in a statement earlier Monday. "No tip is too small, please call if you know anything at all."
Troopers had set up several checkpoints on the winding, rural roads around the park. They stopped drivers and asked if they knew the family, had seen the girl's photo or had any other information that could help the search. They also had some drivers open their trunks.
MISSING VIRGINIA MOM TELLS LOCAL REPORTER WHY SHE HASN'T BEEN HOME: 'I WISH I COULD COME BACK'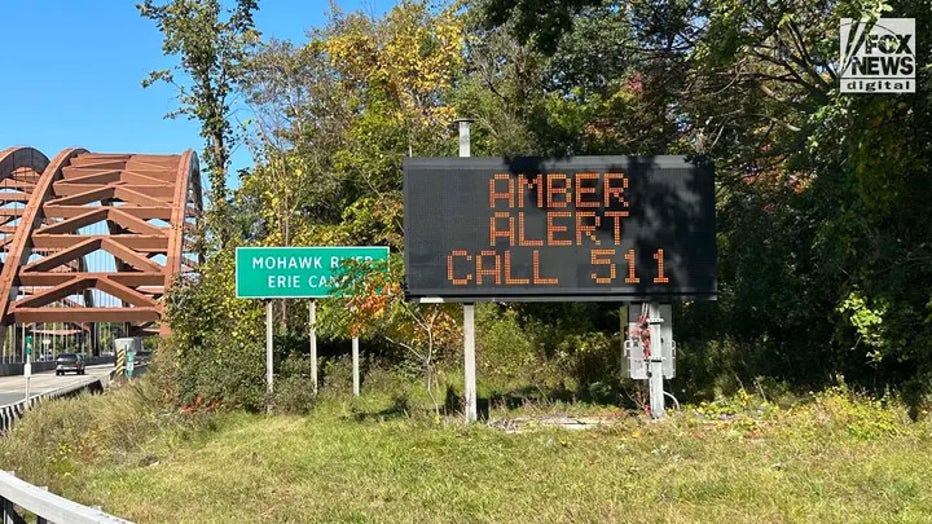 An Amber Alert is displayed along roadways throughout upstate New York on Monday, October 2, 2023. Nine-year-old Charlotte Sena was reported missing this weekend after she failed to return from a bike ride while camping with her parents in Moreau Lak
The park remained closed because of the search, and officials asked members of the public who showed up hoping to help to stay away and leave the search to professionals. Federal authorities also issued a temporary flight restriction over the park for the safety of law enforcement air operations.
The Corinth Central School District said it had extra counselors at Charlotte's elementary school for any students or staff who need support.
"Our hearts go out to the Sena family," the district said in a statement.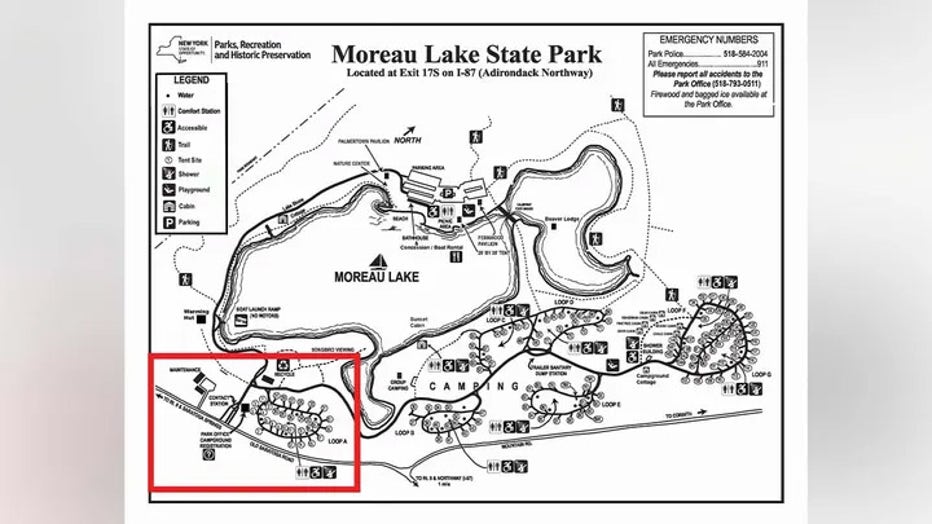 A map depicting the search area for nine-year-old Charlotte Sena. (NY Parks and Recreation)