Carrollton mother accused of stabbing husband, driving car with kids into pond
CARROLLTON, Texas - Police said a Carrollton mother is accused of stabbing her husband Friday morning and then driving her car into a pond with her kids inside.
Carrollton police were called to a home on Tall Knight Lane just before 8 a.m. by a man claiming he had been stabbed by his wife.
He was taken to the hospital, where he is expected to survive.
People who live in the neighborhood said they are shocked and saddened that this happened on their usually quiet street.
Neighbors said they heard a lot of yelling and screaming before the stabbing happened. 
Minutes after police responded to the stabbing, Lewisville police officers were called to a vehicle that had been driven into a retention pond off of Hebron Parkway.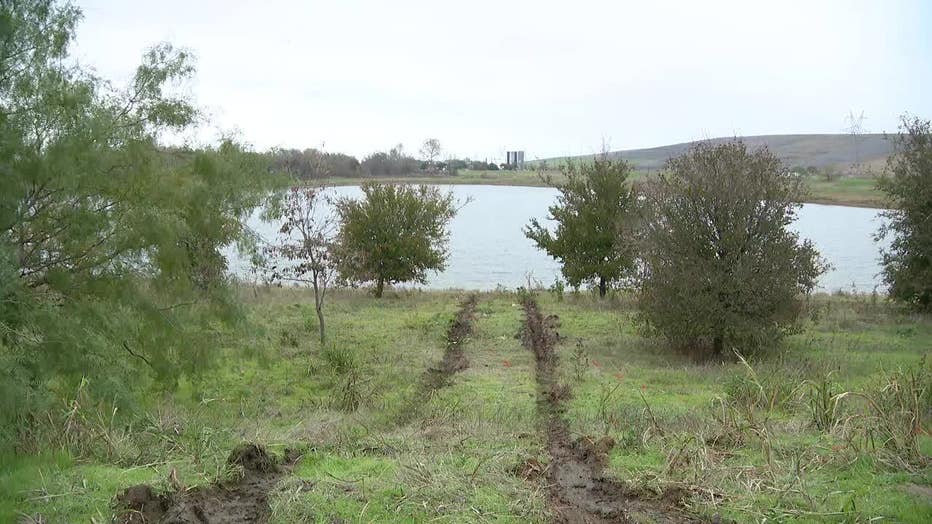 Inside the vehicle, police found a woman, later confirmed to be the wife of the stabbed man, and three children, ages 8, 9 and 12.
Lewisville police and firefighters were able to pull a woman and two of the children from the vehicle. A third child was able to free themselves.
One child was resuscitated at the scene by a Lewisville police officer, another was revived on the way to the hospital by Lewisville paramedics.
All four were taken to the hospital, where one child is in critical condition and the two other children are stable, according to police.
People who saw the rescue say they are thankful the children survived.
"Oh my heart sank, I have children. I have grandchildren, so I'm very sensitive to that," said Audreyanna Lagunes, who lives nearby. 
Deep tire tracks are still visible, showing the vehicles path into the pond.
"She had to be going really fast. She had to be going more than 20-30 miles per hour, those are pretty deep," Lagunes said. "What kind of toll is that going to take on the long run? How long they were under?"
READ MORE: 3 'bored' suspects arrested in string of Lewisville pellet gun shootings
It's unclear what led to this. Police are continuing their investigation to try and find out.
Carrollton police identified the suspect as Wei Fen Ong.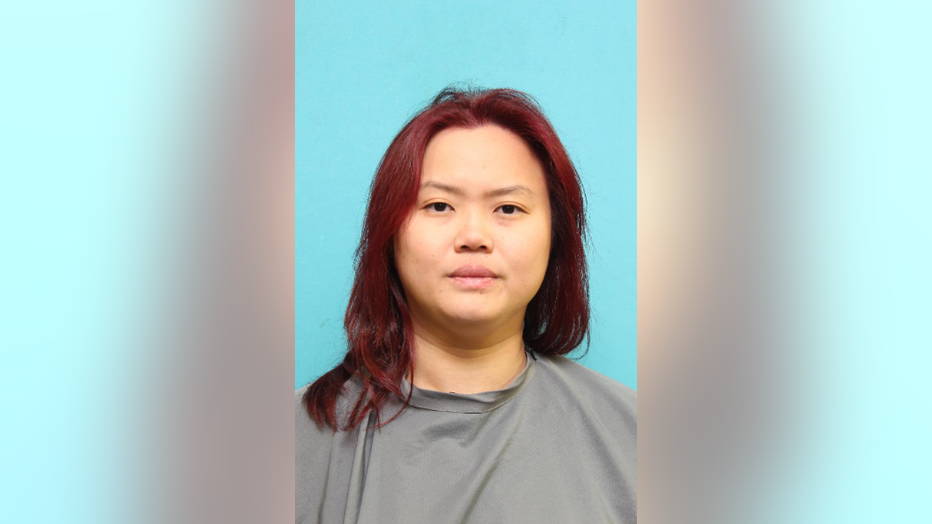 Wei Fen Ong (Source: Carrollton Police)
She is charged with one count of aggravated assault with a deadly weapon resulting in serious bodily injury and three counts of aggravated assault with a deadly weapon.
Ong is currently in custody at the Carrollton Police Department and will be transferred to Denton County Detention.